If you've never heard of British chocolate brands, I would like to kindly ask you: 'Where have you been all these years?.' Cadbury chocolate bars, House of Dorchester chocolate, or even a simple Galaxy chocolate bar from the best British chocolate brands are a thing that gets me completely head over heels.
Not just because I am a greedy person, but because it has been scientifically proven that chocolate plays a big part in lowering stress levels. Who knew that something so pleasurable could bring you such peace?
10 Best British chocolate brands
The stalls of Tesco, Sainsbury's, and Marks and Spencer are filled with the best chocolate brands. After living in the heart of London for about two years, I can tell you that I have had my fair share of the most famous British chocolate brands. Whittaker's chocolate creams, Artisan du Chocolat truffles, Marks and Spencer chocolates, and sweets… None has escaped my greedy lips. British chocolate brands have this thing.
It is almost unexplainable how comforting a Galaxy chocolate bar can be after hours spent working in an office or in hospitality. More than once, Marks and Spencer food chocolates have saved me from a breakdown. And if you have tried, you understand perfectly the love I have for British chocolate. If you've never been to the UK, this is your moment to dream and drool!
1. Cadbury – Best British Chocolate Brands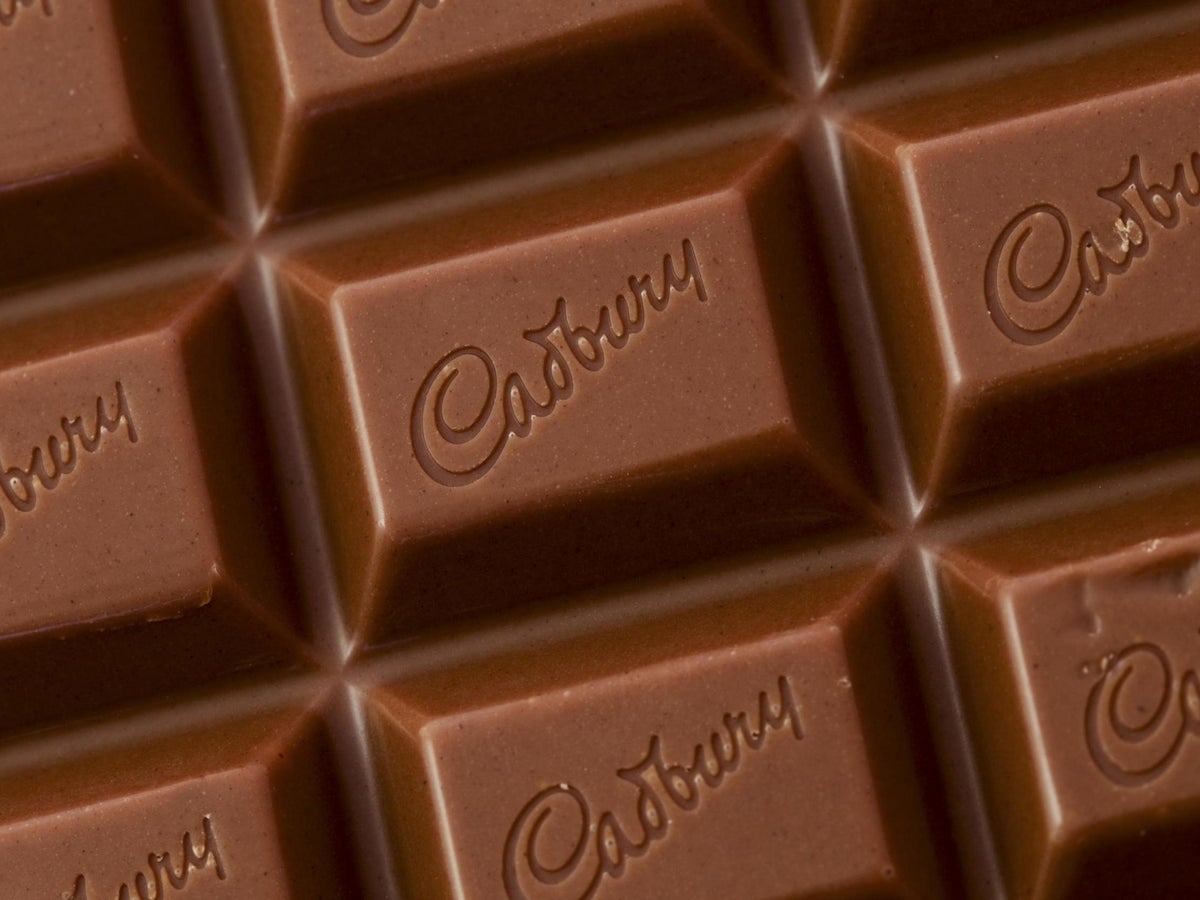 Cadbury is a mammoth of British chocolate. Cadbury chocolate bars come in all sizes, shapes, textures, and tastes. It is also one of the most famous British chocolate brands known abroad. Cadbury was born in 1824 in Birmingham. At that time, the founder John Cadbury sold tea, coffee, and what would later go on to become one of the best British hot chocolate brands. The British chocolate bars brand is most famous for its classic Dairy Milk chocolate.
However, there are so many more options that you can choose from. Caramel, Oreo, even special recipes for fall and winter-like gingerbread, latte, and chocolate mint Cadbury chocolate bars. Sometimes, the brand will run polls on their social media so people can choose what recipes they have enjoyed the most out of a capsule collection.
2. Hotel Chocolat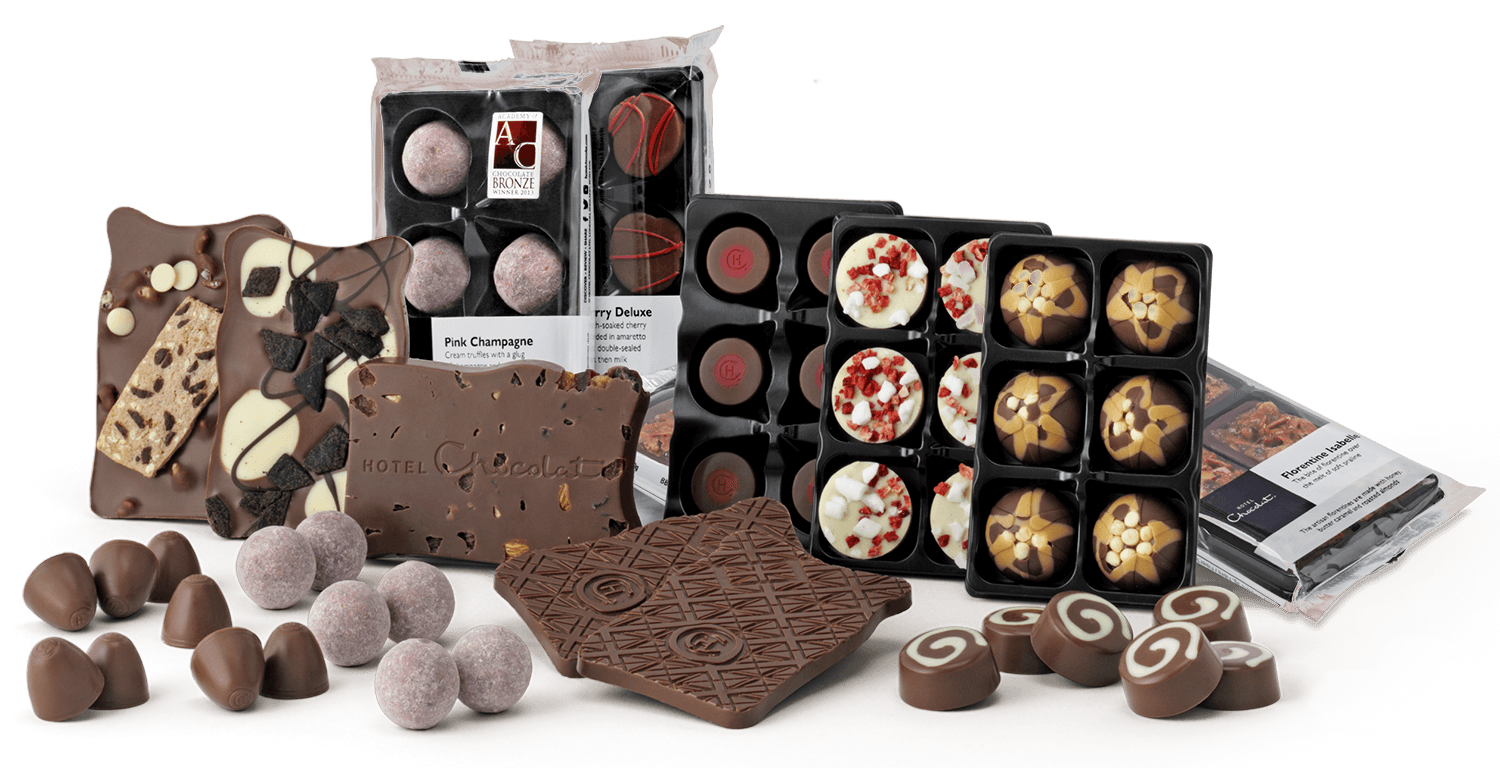 Hotel Chocolat is one of the luxury British chocolate brands, and you will not find this one in supermarkets. This might not be a Hotel Chocolat review, but I do think that if the brand sits among the most famous British chocolate brands, there is a reason.
I have personally visited their stores quite a few times in the center of London. Hotel Chocolat offers the best British chocolate gift baskets, as well as is an engaged brand on the ethics scene. Their recipes are all very interesting and mix classic and unexpected ingredients. It is also one of the best British hot chocolate brands, with delicious recipes to wake up to in the morning!
3. House of Dorchester – British Chocolate Brands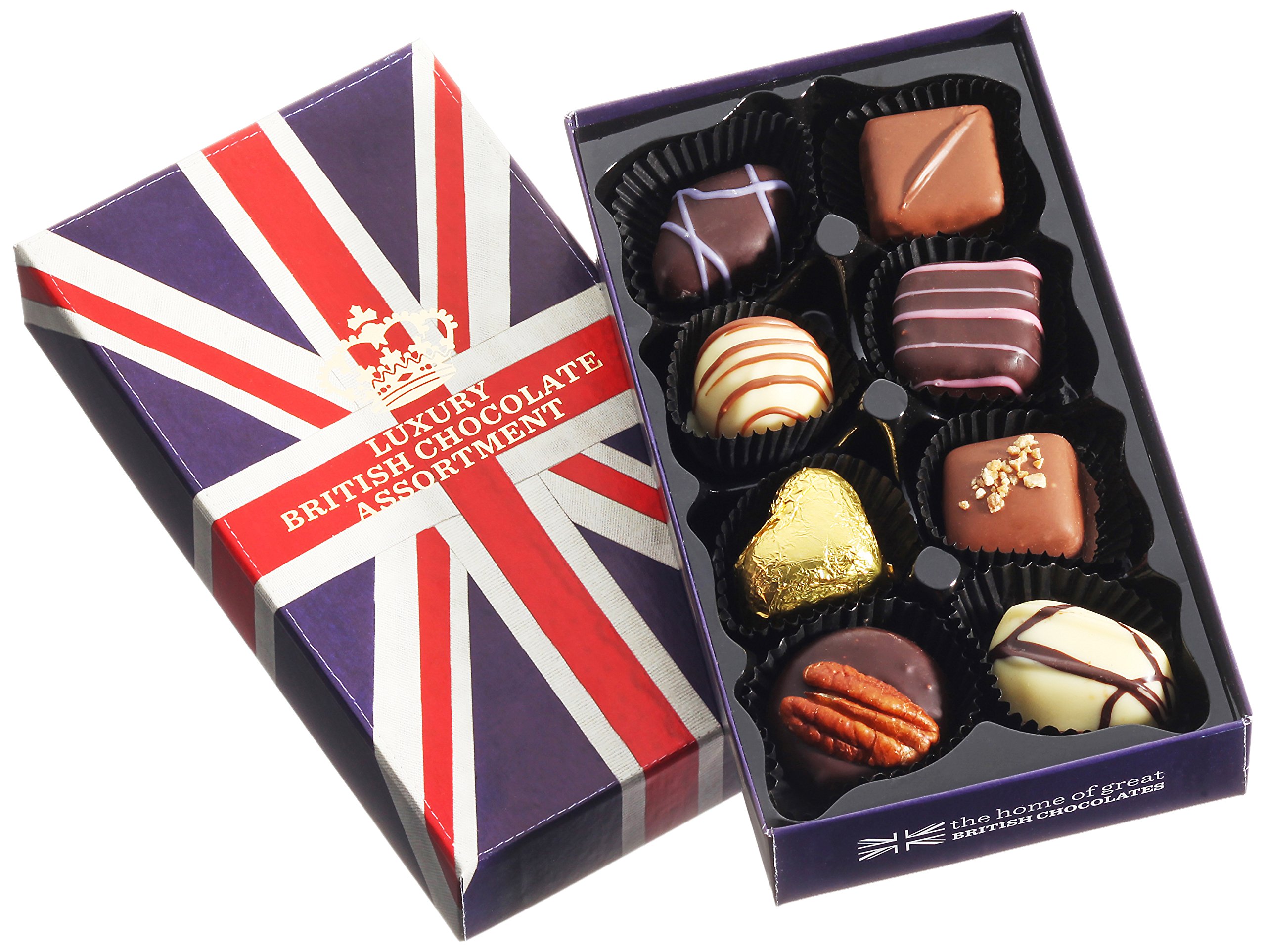 House of Dorchester is one of the most famous British chocolate brands. the small luxurious truffles are really a delight to receive as a British chocolate gift basket. of the brand quality and heritage. House of Dorchester started out as a chocolate shop in 1963. at this time its name was the Dorset Maid and it offered only is the very best chocolate. as with every successful company, House of Dorchester chocolate became famous as the Dorset-made shop could not find luxurious enough chocolate for the defined customer base.
today you can buy House of Dorchester items in their name-brand shops and the company also provide Scrumptious chocolate-based items for some of the UK's leading restaurants hotels shops in venues. name is famous around the world and rightly so. House of Dorchester keeps a close eye on detail when it comes to provenance service quality and design. the recipes are worked 4 hours to provide us with the best British chocolate that the UK can offer
4. Artisan du Chocolat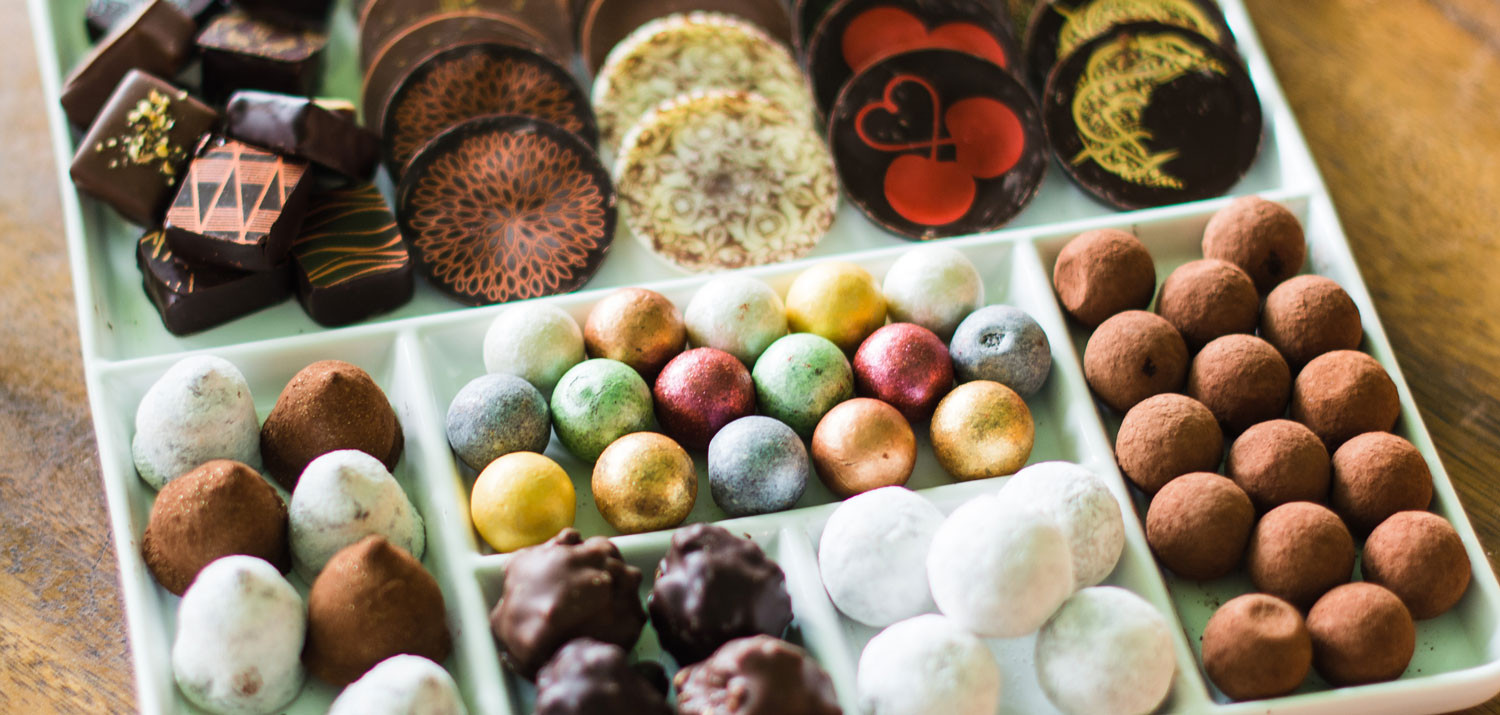 The British chocolate gift basket addiction can easily be neutralized by delicious Artisan du Chocolat truffles. This luxurious brand deserves its spot among the best British chocolate brands. There's no doubt why Artisan du Chocolat locations count stores all over the world.
This is not an Artisan du Chocolat review, however, I have personally tried the amazing chocolate bites more times than I can count. Far from the usual British chocolate bars, the brand, founded in 1999, smells and tastes like a luxury.
All the chocolates sold in store stem from the Kent-based atelier, far from the noise and the pollution. Artisan du Chocolat is also one of the top British hot chocolate brands. If you like to taste and delicacy, that's definitely a score for you. By the way, if you are not in the UK, an Artisan du Chocolat Amazon seller offers quite the array of exquisite fine chocolates.
5. Montezuma's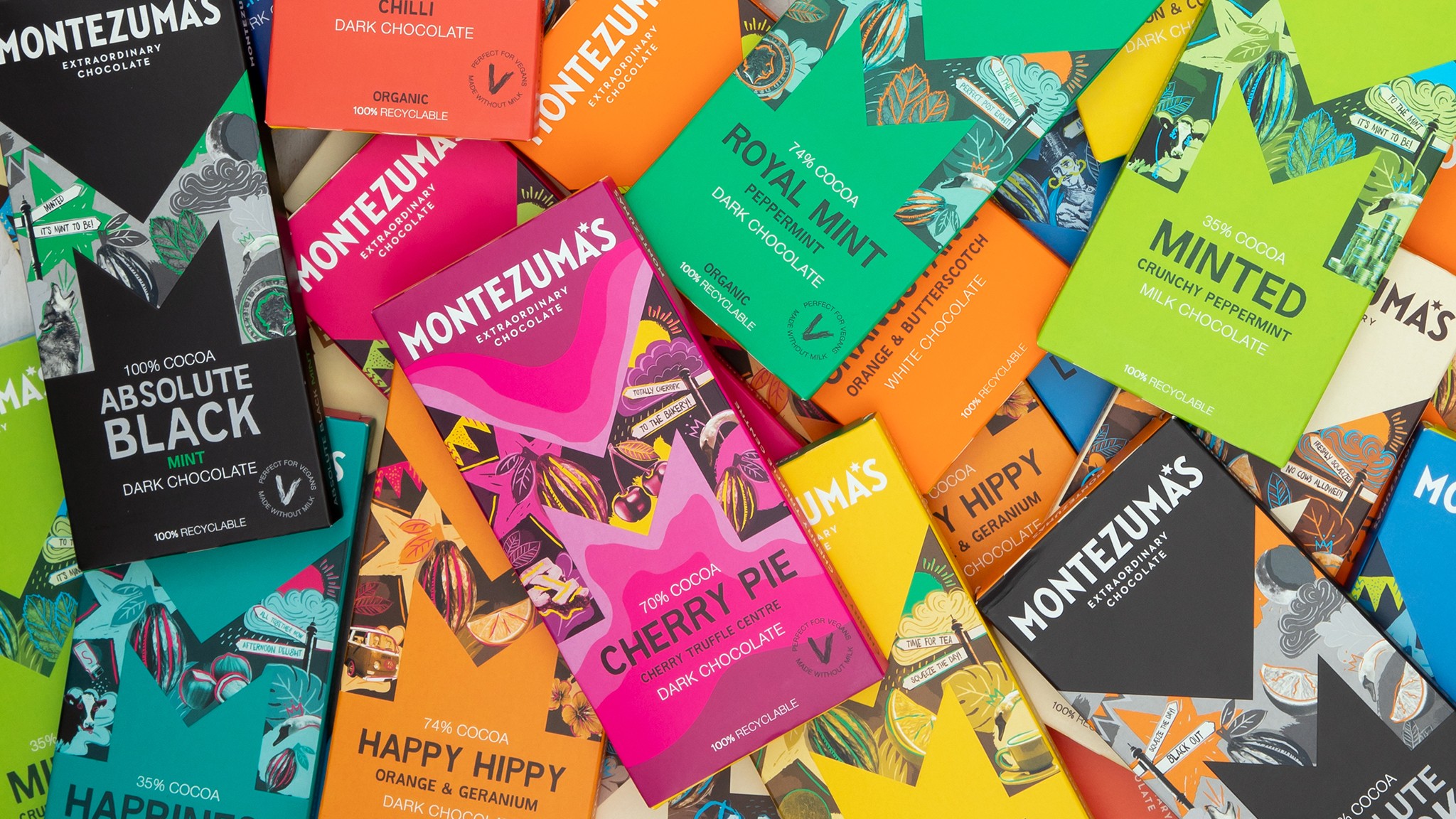 Montezuma, one of the best British chocolate brands, started out in 2000 with the minimum equipment. Communication, independence, accountability, and quality are only some of the core values of the brand. The idea behind the brand is to bring chocolate innovation to a boring chocolate market.
The products created are mouthwatering, which sets Montezuma as one of the luxury British chocolate brands. Not that much in terms of price tag, but rather in terms of chocolate quality. Mint, black, orange,… There's definitely a tablet for anyone.
6. Thorntons – British Chocolate Brands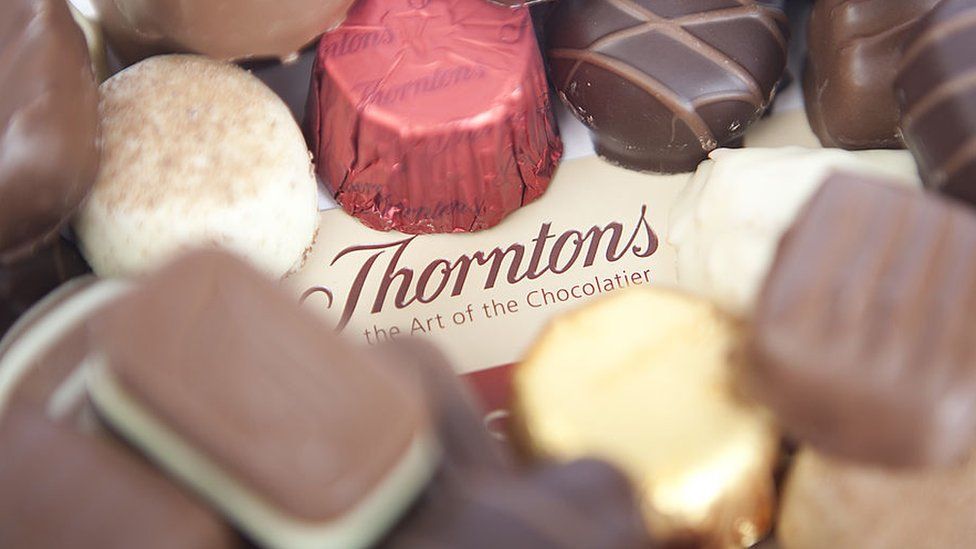 One of the oldest, and true British chocolate brand names is Thorntons. I have decided to mention this brand even though the owners have decided after the pandemic to shut down its 61 shops altogether. After 110 years of chocolate trade, the artisanal premium chocolate brand was hit too severely by Covid-19.
I think they do deserve a spot on this list as much as House of Dorchester chocolate if only to thank them. Why? For being the very image of the Willy Wonka chocolate factory for more than a century. Can you believe that even the Queen herself went to Thornton's opening in 1985?
► Discover The Best Restaurants in Malaga
7. Whittaker's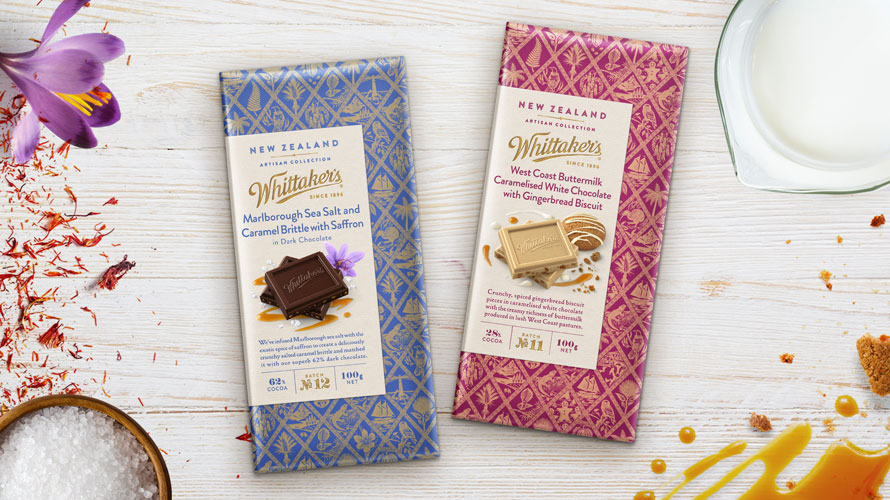 Whitaker's chocolate creams are well-renowned in the UK. They're actually from New Zealand and a family business that has extended all the way to Great Britain. If you don't know this name, just know they are not one of the luxury British chocolate brands.
However, they have their spot on this list because of their tremendous quality. Whitakers has been around since 1889 and produces today around 10 million chocolates per week. Although not completely one of the best British chocolate brands, Whitakers is a true family affair that reminds us of UK sophistication.
One of their core values is sustainability and responsible trading. Not only do Whitakers act on protecting the planet, but they also play a role in better cocoa farmers' lives. If you're wondering: "Where can I buy Whitakers chocolates?", the answer is: Google is your best friend.
8. Galaxy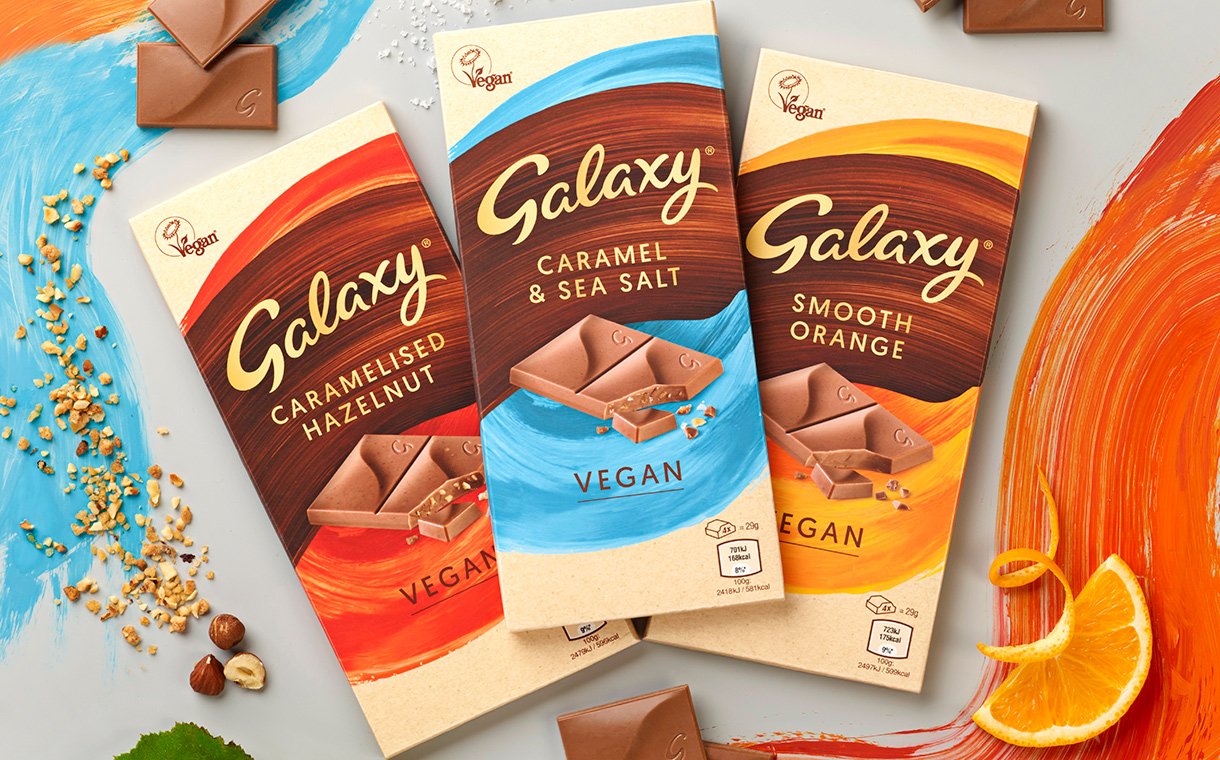 When I was living in London, a Galaxy chocolate bar could often be my BFF at the end of a long day. Some convenience stores are open round the clock where I used to live. Luckily for me, they also had the best British chocolate brands. That's why I would go and switch flavors from time to time.
What I can tell you is that the British chocolate bars of the brand Galaxy are dope. The brand launched in 1960, which makes it 61 years old this year. The brand's story is fascinating.
Little do we know that Galaxy launched as a modern chocolate treat, a sophisticated solution to a Great Britain that freshly escaped from rationing. Galaxy offers all kinds of flavors, but my favorite will always be the Smooth Caramel one, with its runny, delicious caramel.
9. Mars – Best British Chocolate Brands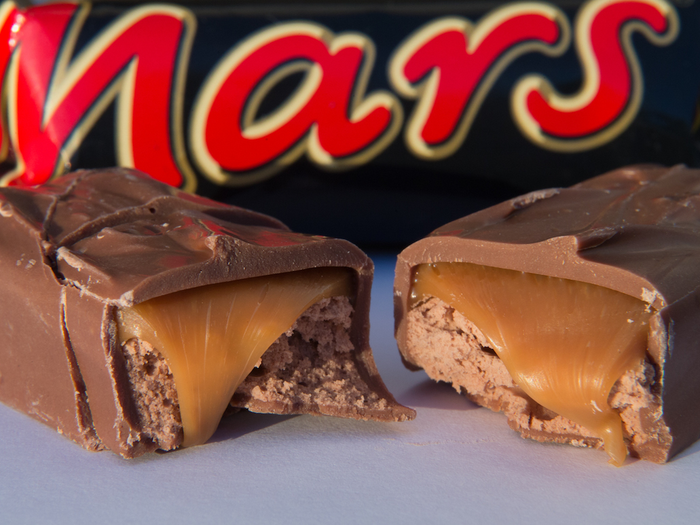 Yep. Among British chocolate brand names, you can find Mars. Funny, right? Mars is not only a group that gathers Snickers, Skittles, M&M's, and more. They are also one of the more comforting and best British chocolate brands. Sustainability is what Mars focuses on most.
They work at improving the way they source raw materials and invest millions on smallholder farms. Five principles make up Mars: quality, responsibility, mutuality, efficiency, and freedom. And they all work towards offering us the gooey chocolate bar we all love so much.
10. M & S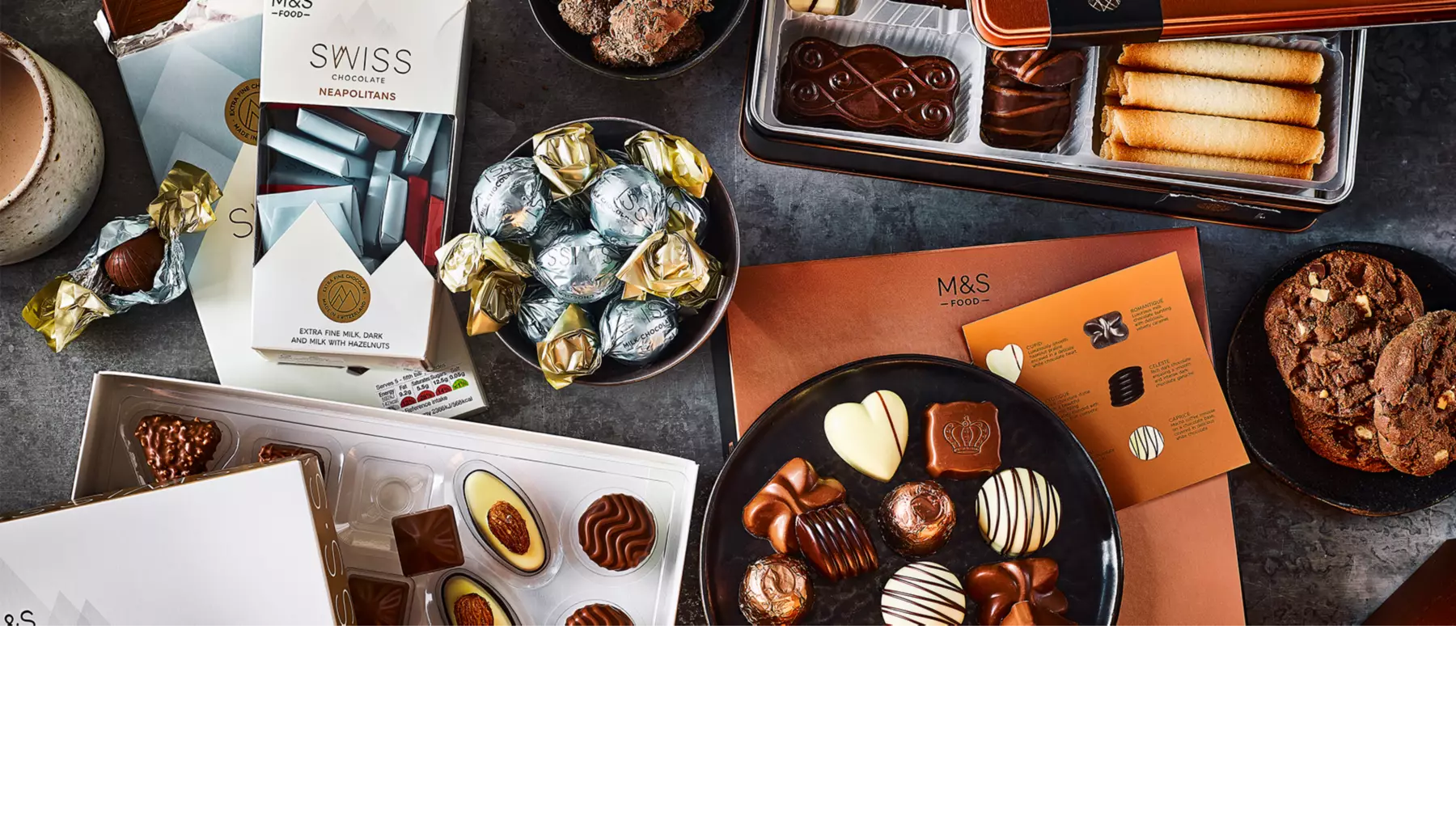 If I had a cent for every time I was shopping for Marks and Spencer chocolates and sweets, I'd be rich. I'm talking really rich. Marks and Spencer food chocolates taste a million times better than I could try to describe. Those British chocolate bars and truffles taste like quality, like House of Dorchester chocolate quality. Period.
The brand was founded in 1884, and since then, they have worked on offering the best produce. M&S, one of the best British chocolate brands, also offers all kinds of baked goods, like croissants, trifles, and more sweet treats. They also have a wide array of cured meats, cheeses, and ready-to-eat dishes. I've never bought anything from Marks and Spencer that wasn't top-notch, and that's a fact.
Among luxury British chocolate brands, this one sets the bar very high. By the way, if you're looking to switch things up a bit from your usual tea or coffee, M&S is also one of the top British hot chocolate brands. With fall and winter on their way, that's a piece of gold advice.
Wrapping up 10 Best British Chocolate Brands
House of Dorchester chocolate. Galaxy chocolate bar. I bet these sound mouthwatering, don't they? Luxury British chocolate brands have so much to offer. There's taste, finesse, and a touch of creativity in all of those brands, whether we're talking Marks and Spencer chocolates and sweets or Cadbury chocolate bars which many are also using for desserts in the UK.
If you're ever visiting the UK, you might want to take a good look at British chocolate brands. Why not try Marks and Spencer food chocolates one day, Hotel Chocolat another, and Galaxy the third day? After all… You would be on vacation, wouldn't you? If you are that much of a foodie and love to travel, take a look at the most delicious Italian pastries, Italian desserts, but also the best Italian chocolate brands, and the best chocolate brands in the world.
PIN IT: The 10 Best British Chocolate Brands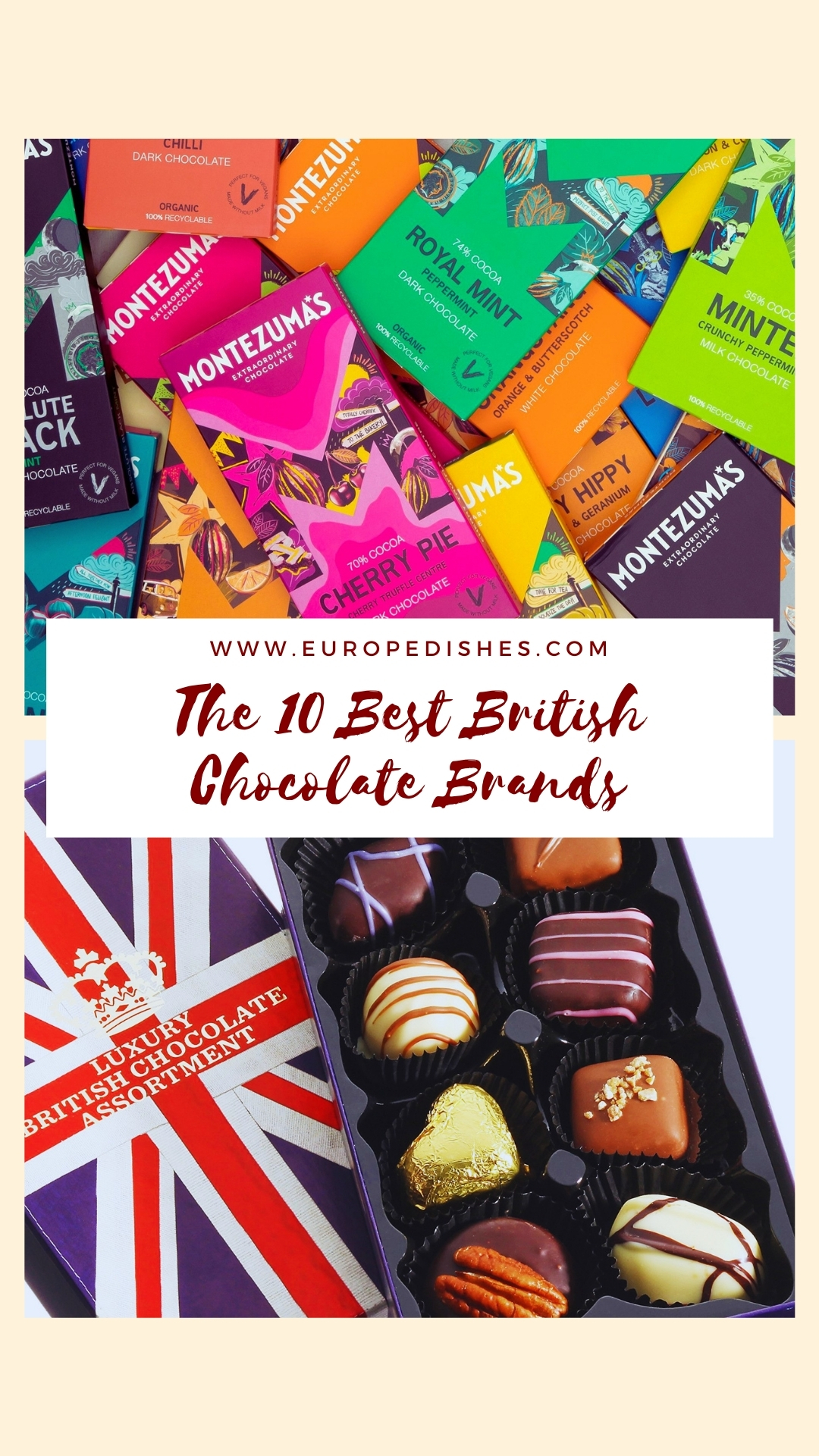 10 Best British Chocolate Brands