The best chocolate brands are a treat for all senses, there's no denying it. They produce chocolate that smells and tastes great, that can take different shapes, and make you feel happy in no time. They know how to melt dreams into their chocolate bars and decorate our lives with caramel, peanuts, and coconut. To be fair, they are our love because they combine taste and goodness into a product anyone can enjoy.
Fancy chocolate brands are popping up everywhere, from vegan chocolate to protein bars. Yet, all the popular chocolate brands all have one thing in common: they know how to use high-quality ingredients and they always pay attention to the best processes to create chocolate. Like everyone, I have my own favorites. They look good and provide a range of textures and taste combinations designed to translate your best memories into melty deliciousness. Or vice versa.
10 Incredible Chocolate Brands To Try ASAP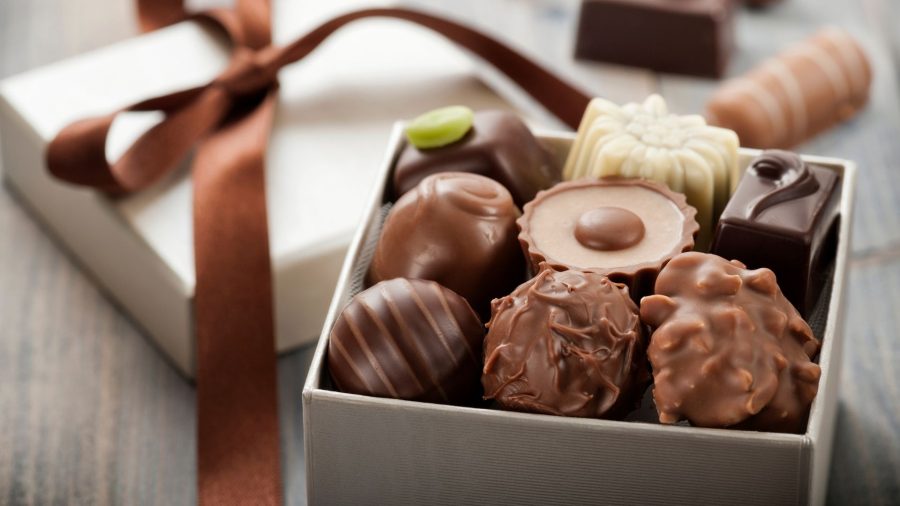 The traditions of making chocolate are still the basis of some companies all over the world. This is how they have managed to bestow the best qualities upon raw cocoa. These best chocolate brands are capable of enriching your life with a number of positive experiences that will make you feel alive and full of self-esteem once again. I'm not inventing anything – chocolate helps immensely with stress. Chocolate milk brands and chocolate bar brands like Milka or Nestlé are just a few of these phenomenal brands.
Whether you're looking for expensive chocolate brands, European chocolate brands, chocolate bar brands, or anything in between—chocolate lovers, this list is for you! In this list, I will present 10 of the most popular chocolate brands around the world that offer tradition, taste, and quality. From chocolate milk brands to Swiss chocolate brands, there is a little bit of everything so you'll definitely find your new favorite!
1. Fazer Chocolates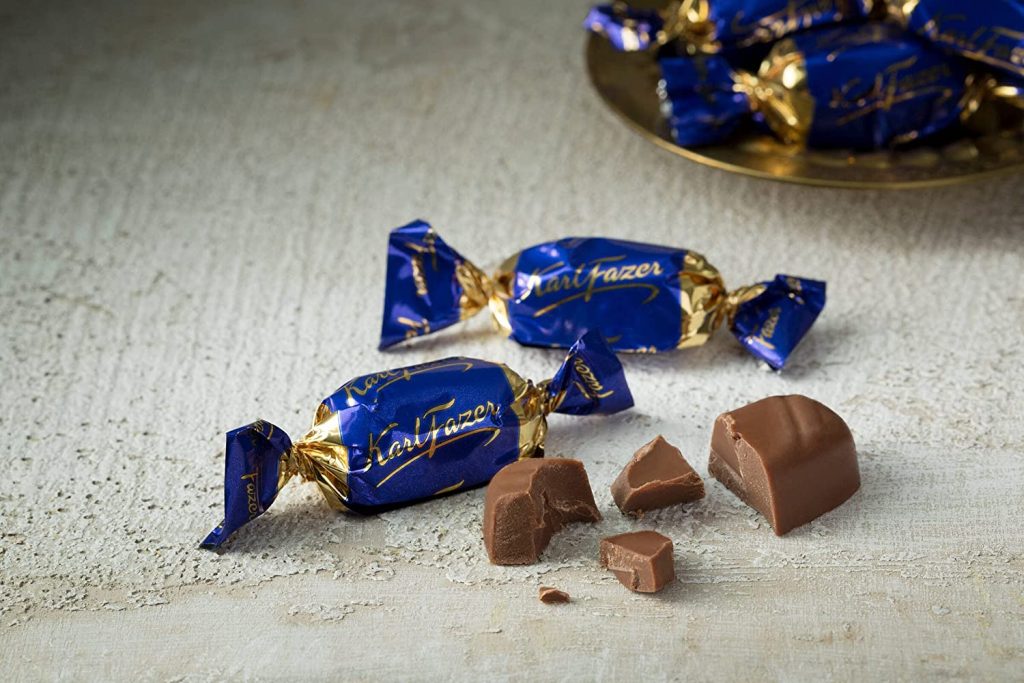 Chocolate sometimes blends a range of flavors that makes it stand out from all other similar products. Chocolatiers know how to blend spices and fruits with cocoa beans in order to bestow you with delicious flavors that make for an unforgettable chocolate experience.
Fazer Chocolates was born in 1891, when Karl Fazer bought a small shop in Helsinki, Finland. Today, they are one of the most popular chocolate brands in Scandinavia. Their chocolates are famous for their distinct taste and quality that we cannot find easily in Europe. When you visit Northern countries, put Fazer on your list of must-try foods!
2. Cadbury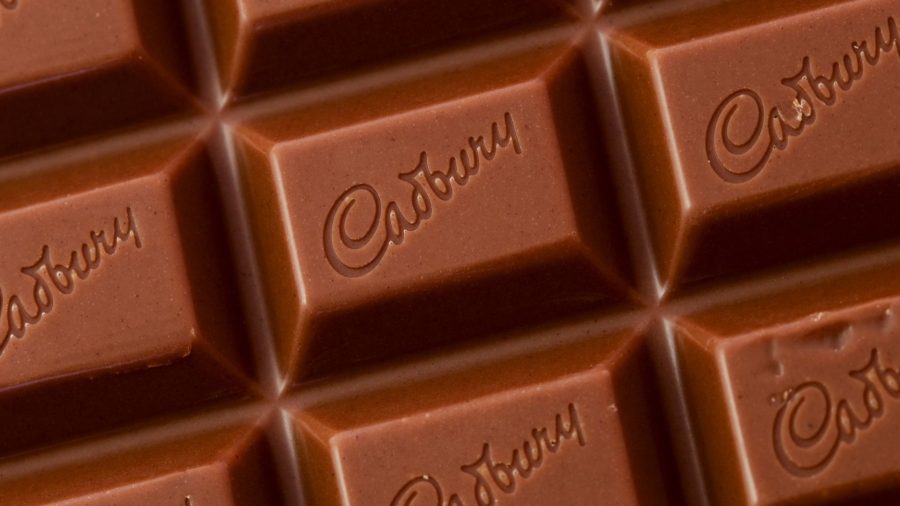 Chocolatiers are aware of the methods of making high-quality chocolate, and Cadbury is no newcomer to the game. New chocolate artists pop up regularly all over the world, and they have managed to learn from the experiences of the most talented chocolatiers. However, the years of experience always make the old-school brands more enjoyable. They just boast history and tradition – something I'm big on when I choose a specific type of food.
The final product is always a quality one because it's enriched by some precious ingredients that allow you to enjoy it. Caramel, nuts, salt, dried fruits… There's no shortage of possibilities when blending in fancy ingredients in chocolate. Cadbury was founded in Birmingham, England in 1824 by John Cadbury, a merchant who sold tea, coffee, and cocoa.
It is currently one of the most popular chocolate brands in the world with annual sales in the billions. Brands of the Cadbury group include Cadbury Dairy Milk, Creme Egg, Crunchie Bar, Flake, Twirl & Cadbury Heroes. Those are very present in the UK – as such when you visit the country, do try some of the Cadbury chocolate!
3. Nestle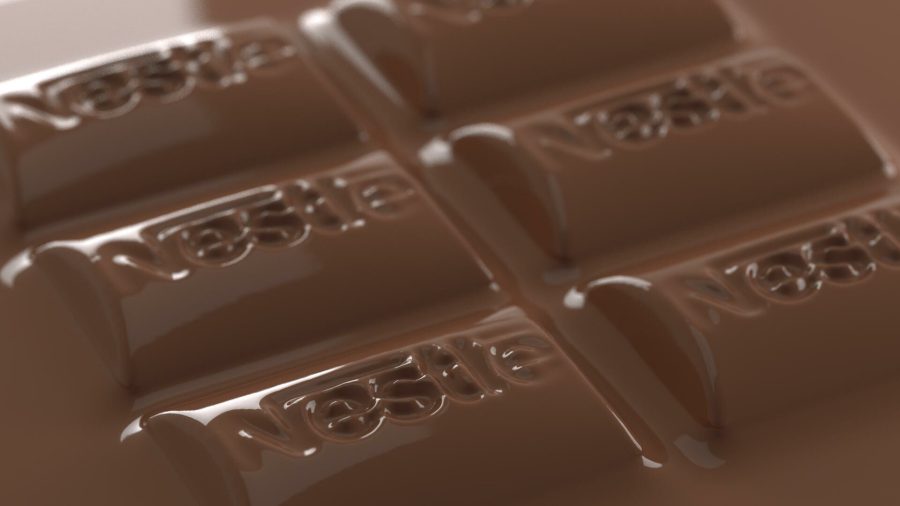 Swiss chocolate brands and European chocolate brands both arouse curiosity in chocoholics with their exquisite taste and luxurious brand image. Nestle was founded in 1866 by Henri Nestle, a Swiss entrepreneur best known for developing infant food formulas.
The company has since grown to become the world's largest food and beverage company. Nestlé owns dozens of brands worldwide including baby food, bottled water, breakfast cereals, coffee, and confectionery products. Chocolate-based brands include Aero, Boost (one of my very favorite chocolate bars!), breakfast cereals, and Nesquik chocolate beverages.
4. Lindt & Sprungli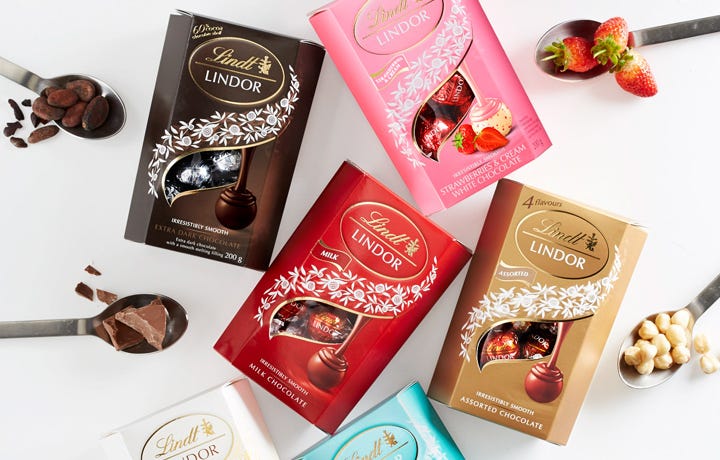 European chocolate brands, including Swiss chocolate brands, are popular all over the world for a reason! As they say, there's no smoke without fire. The Swiss confectionery and chocolate company Lindt & Sprungli was founded in 1845. As a result, it is one of the oldest chocolate brands still in activity today.
Lindt is known for its high-quality chocolate products, made with great care and using fine ingredients. They offer a range of delicious treats including bars, boxes filled with chocolates as well as special gift items which will definitely excite any chocolate lover out there. The Lindor chocolates I've chosen to illustrate Lindt are my favorite – if you like a blend of textures in your chocolate, they're the way to go.
5. Hershey Company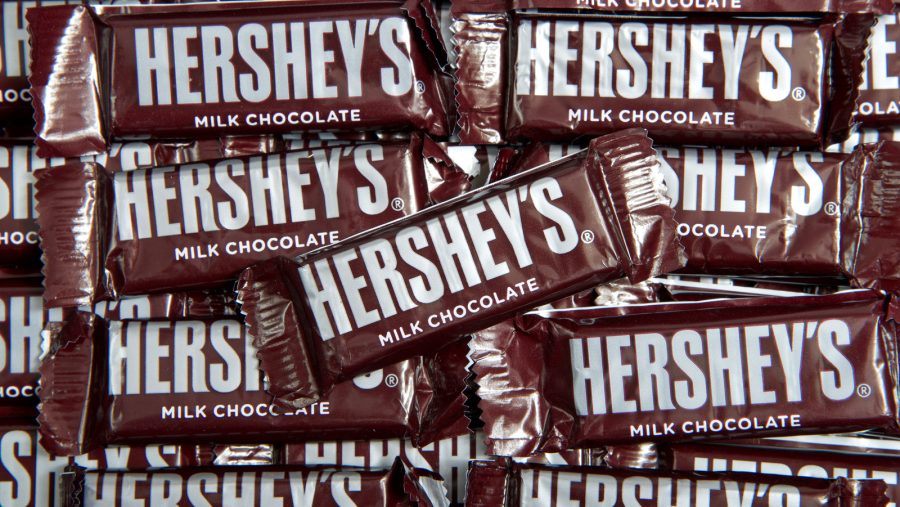 Chocolate milk brands and chocolate bar brands are quite popular around the world. They're quick to eat on the go, provide that sugar rush you might need before an interview, and most importantly, they're relaxing.
There are some brands that have become so popular that their name is known all around the world, like Hershey's. Hershey Foods Corporation is an American manufacturer of confectionery products, and one of the largest chocolate producers in the world.
The company is based in Pennsylvania, where it was founded in 1894 by Milton Hershey. The most popular chocolate products signed by Hershey's are Milk Chocolate Bars, Assorted Miniatures, and Hershey Kisses among many others. That's definitely a brand that I look up to, and I have to admit it's also due to its resemblance with Willy Wonka chocolates.
6. Ghirardelli Chocolate Company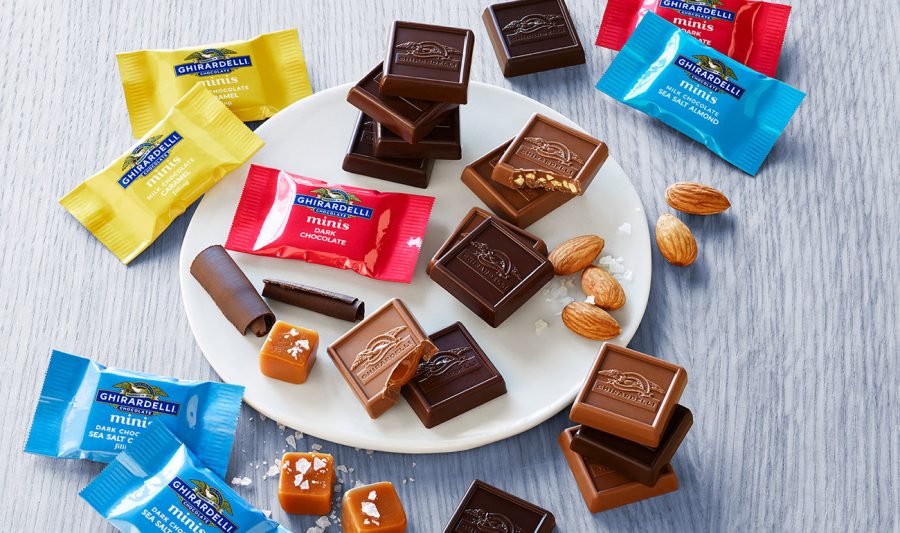 Ghirardelli Chocolate Co. is a popular American chocolate company established in 1852 and is one of the most popular chocolate brands for its classic specialties. The company is now a United States division of Swiss confectioner Lindt & Sprüngli.
In Europe, the Ghirardelli brand is not one of the most famous chocolate names. I've lived in France, in the UK, and in Italy, and I had not tasted their amazing chocolates before American friends brought some back to me. In the USA, Ghirardelli is best known for its vast range of products including baking, hot cocoa, ice cream, and confectionery products.
7. Godiva Chocolatier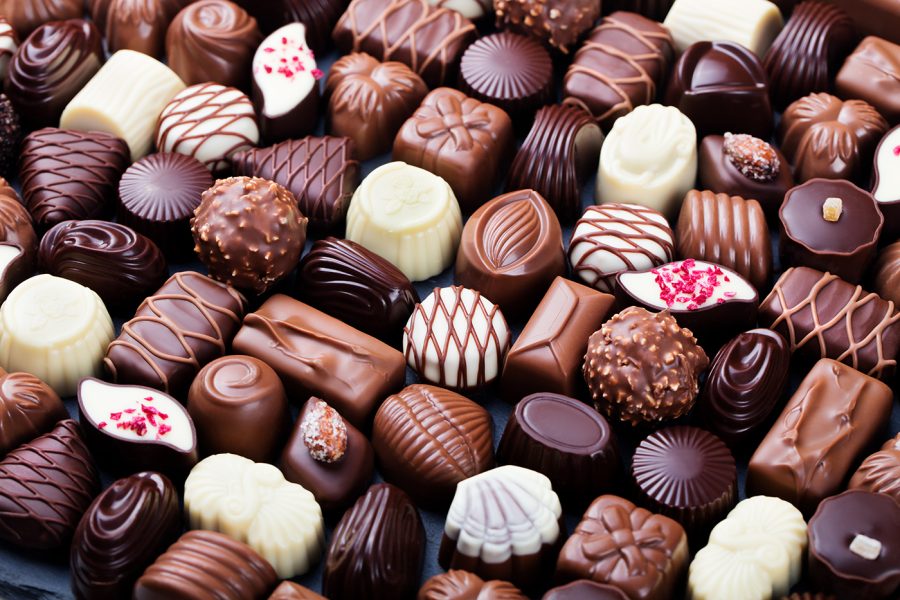 Godiva is one of the best chocolate brand names in the world; the name inspires trust and fine quality. Their truffles are wrapped in beautiful gold foil and they offer a large variety of truffle flavors. When it comes to tasty, expensive chocolate brands, you cannot beat Godiva. Their luxurious chocolates are extremely popular, due to the fact that they use only the best ingredients in their products.
This is why when you buy Godiva chocolate, you can be sure that you're getting an amazing product. Godiva is best known for its milk or dark chocolate-covered snacks, fruits, or nuts. While they are one of the more expensive chocolate brands, their products certainly exceed expectations on taste and quality. When Christmas or Valentine's Day are lurking around the corner, a box of Godiva chocolates can only make the receiver happy.
8. Dove Chocolates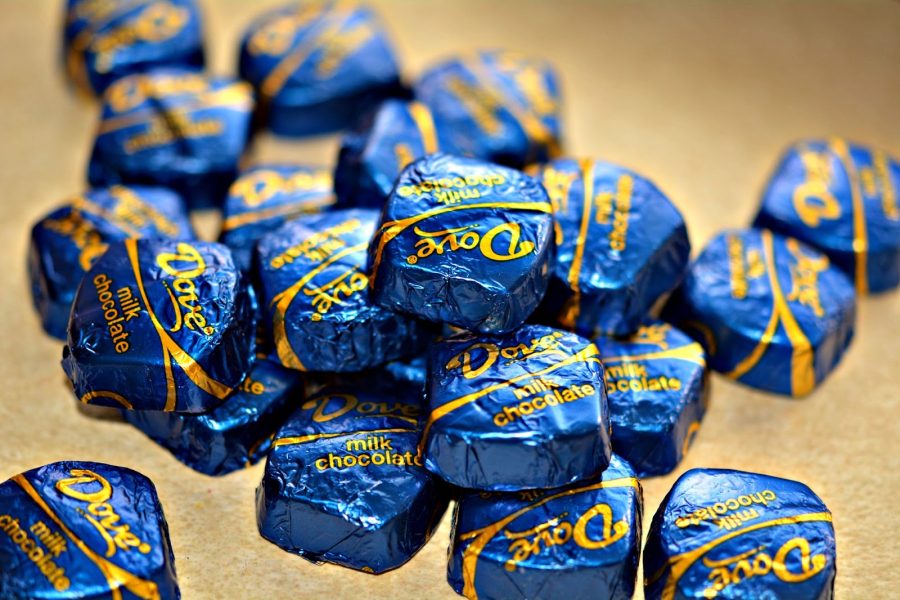 Dove Chocolates is one of the best chocolate brands in the United States and Canada. Dove Chocolate is a subsidiary company that belongs to Mars that produces many kinds of confectionery products including M&M's, Milky Way, Twix, and much more.
If you feel like you've already seen this type of font on chocolate before, you should know that Dove has another name in some countries. Indeed, in the UK dessert aisles, in India, and in the Middle East, Dove is called Galaxy. And to be fair, Galaxy is one of the best chocolates I've ever tried, especially their caramel editions.
9. Best Chocolate Brands: Milka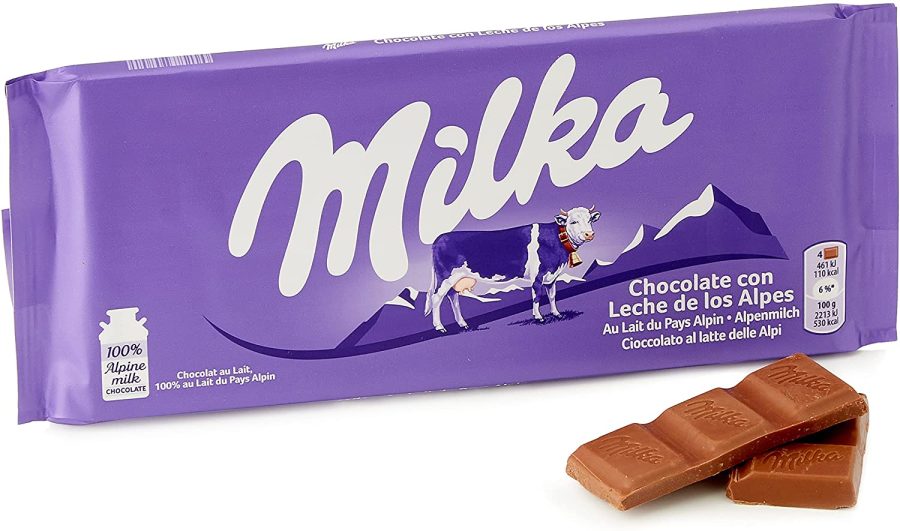 Chocolate is the very product with which you can capture someone's attention. After all, it has a rich history (and taste), full of legend and anecdotes about people who used it as medicine, currency, and even as a decorative object. Fancy chocolate brands are as popular as ever, which is a great thing!
Not only is Milka famous for its quality milk chocolate, but also for its dark and white chocolate. Since the company's humble beginning in Germany in 1901, Milka has been manufacturing the best chocolate products. Their recipes include hazelnut chocolates, strawberry chocolates, and crazy trendy recipes with Oreo, Tuc, and even caffè latte chocolates.
10. Ferrero Rocher
The Italian company's story began with Pietro Ferrero, an Alba-based candy maker. Back in 1946, Ferrero produced the Gianduja chocolate for the first time. The product proved very popular, and he decided to produce it on a larger scale. Ferrero is one of the best Italian chocolate brands without any doubts!
Once again, the gianduja-based recipes captured the public's attention, which eventually lead him to incorporate the company. The product got the actual name Ferrero Rocher in 1979. As one of the best chocolate brands in the world, the company boasts many bestsellers. If you've ever eaten Nutella spread on bread or a Kinder Bueno, then you've eaten Ferrero.
Wrapping up 10 Incredible Chocolate Brands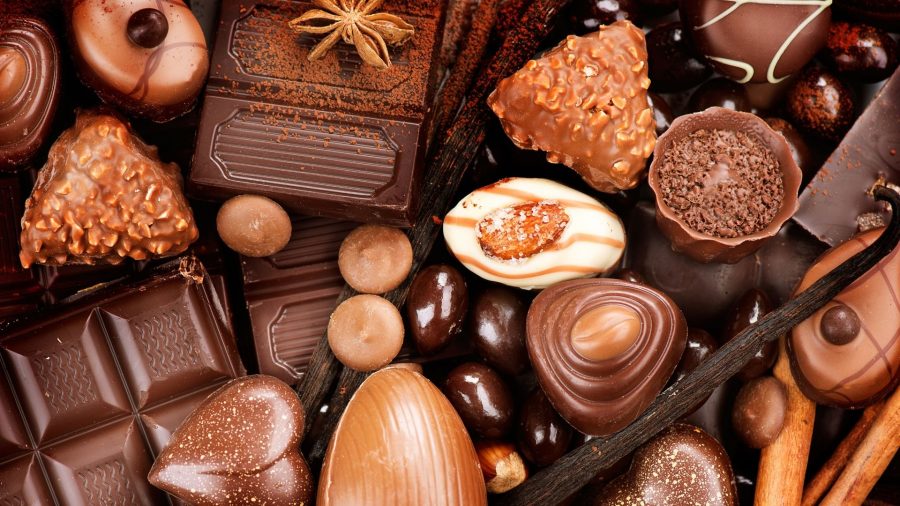 There you have then—some of the most popular chocolate brands you'll come across! We all know that chocolate is perfect for the soul, but it's best not to eat too much of it. For now, settle on one chocolate brand at a time and enjoy your candy bliss. Or you know, just do like me and try a bit of everything when you visit a new country!
And remember, fancy chocolate brands are not just for Valentine's Day. The best chocolate brands are undoubtedly subjective, as there are treats for those who love dark chocolate, and equally, for those who prefer milk. That said, the best chocolate brands I've mentioned here will be sure to satisfy your taste buds and palate! If you want to know more about amazing sweetness, do take a look at the most decadent French desserts!
Pin It: 10 Most Popular Chocolate Brands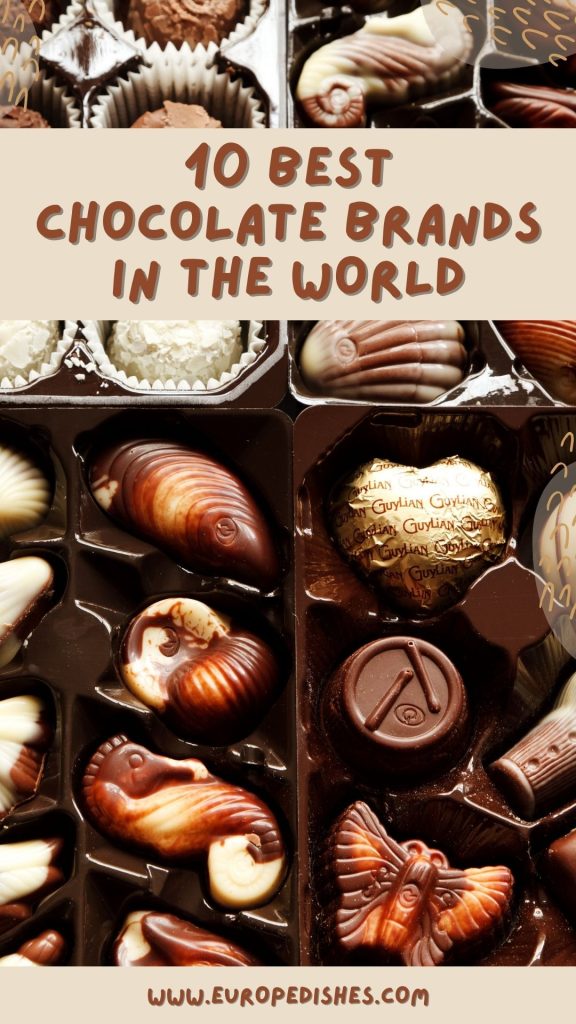 10 Best Chocolate Brands in the World