Today we are talking about one of my favorite topics, which is desserts. There are many English desserts that you could trie out, English dessert pie, English Christmas desserts, English trifle dessert, some are easy to prepare others a bit more difficult. The good thing is, you can always try these British desserts in England at a restaurant, cafe or just buy them from the store. Traditional English desserts are just yummy!
10 best desserts to try in England
These English dessert names might sound familiar, English dessert pie fruit and confection, some of the most classic British desserts like Banoffee pie. It's also the perfect time to talk about British Christmas desserts as Christmas is around the corner. Great British desserts and British cuisine desserts will make you want to try them as soon as possible. We do recommend eating something before reading about the Classic British desserts. Let's see them!
1. Banoffee Pie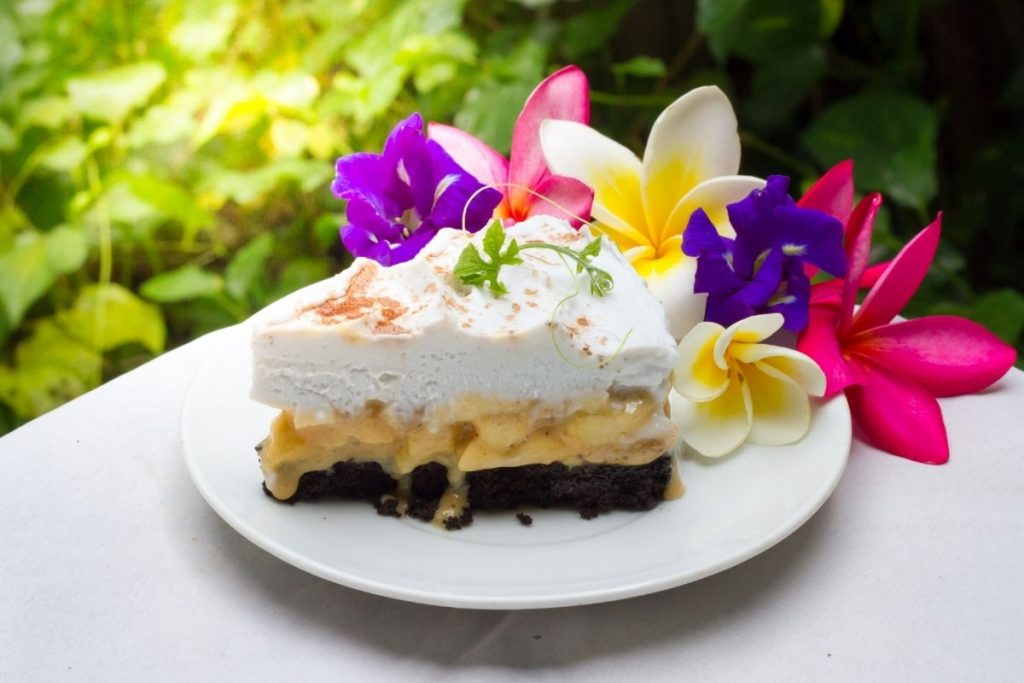 One of the first English desserts and English dessert pie is the banoffee pie. The founder of this dessert pie fruit and confection is Nigel Mackenzie and Ian Dowding, owner and chef of The Hungry Monk Restaurant in Jevington, East Sussex. They came up with an idea based on an American recipe "Blum's Coffee Toffee Pie' in 1971. After trying many times, they have perfected the dessert and all of the guests were content with the outcome.
So what is Banoffee pie made of? This is a very simple recipe and you won't need a lot of ingredients. It is an English dessert pie made from bananas, cream, and a thick caramel sauce, a combination of either a buttery biscuit base or crumbled biscuits and butter. You can either add chocolate or coffee or both. The name comes from the banana and toffee word and creatively makes it a Banoffee pie. How simple and delicious?
2. Christmas Pudding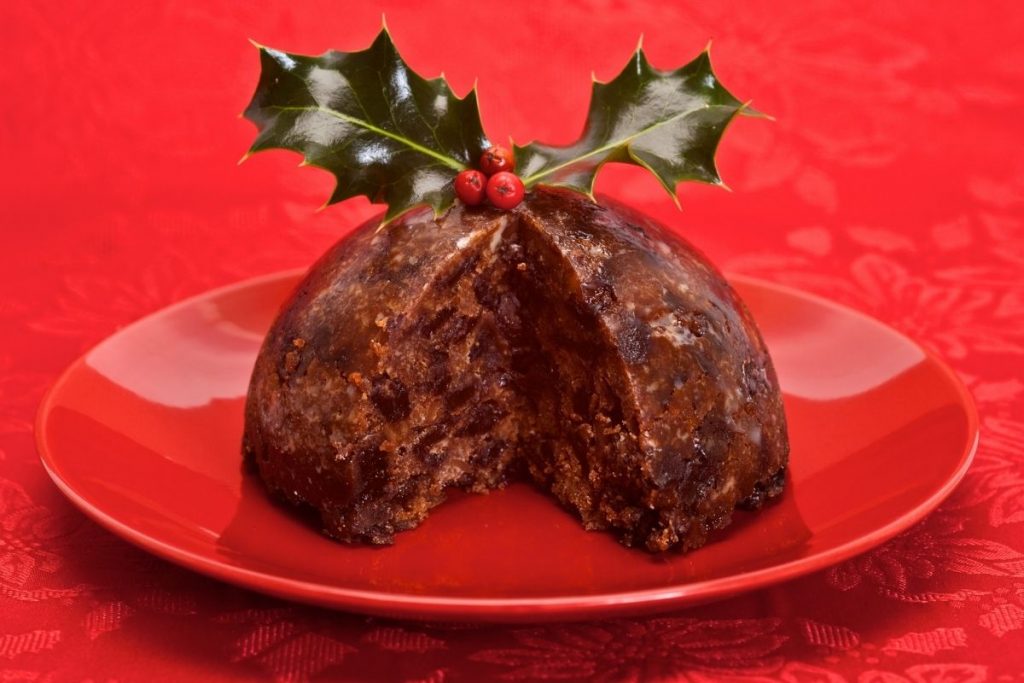 As Christmas is around the corner we thought to bring you some English Christmas desserts. The Christmas pudding is one of the very famous English desserts originating from the 14th century. It is quite interesting to look back when this dessert was counted as a luxury England Christmas dessert due to the ingredients. Many generations have passed it down to the next one, however, the recipe is very simple overall.
Instead of Christmas pudding, people just call it plum pudding or just 'pud', although there is no plum in this dessert. The main ingredients are just breadcrumbs, dried fruit, sugar, treacle, suet, and spices. Making this pudding can take you several hours and it used to always be served fresh, however, nowadays it can just be reheated. The pudding is reheated by steaming and dressed with brandy which will set alight. One of the best British desserts for Christmas.
3. Traditional English Trifle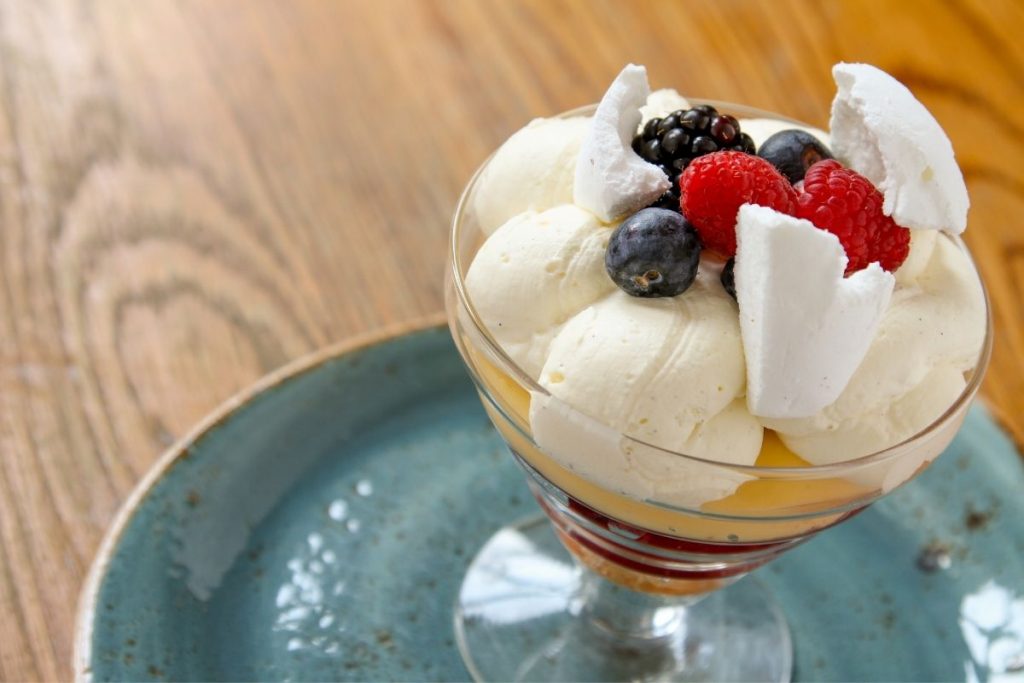 Let's see the next one of the great British desserts and English trifle dessert on our list. The trifle was founded in Britain and also in other cuisines. The first mention was in Thomas Dawnson's Cookbook in 1585. In the cookbook, it was just a thick cream flavored with sugar, ginger, and rosewater. The Jelly was found in Hannah Glasse's 18th-century cookbook. This specific Trifle recipe in its whole originated from the 19th-century book by Maria Rundell, she made it with macaroons and ratafia biscuits.
These English desserts are usually quite sweet and they have many variations. For the Trifle the main ingredients are fruit, sponge fingers soaked in sherry, and custard. The basics should be the same in every recipe as the sponge fingers soaked in some sort of alcohol is what make the trifle. Some other ingredients can be chocolate, coffee or vanilla. This can also be topped with more fruit on top and whipped cream. Regardless, you will not get sick of this dessert!
4. Mince Pie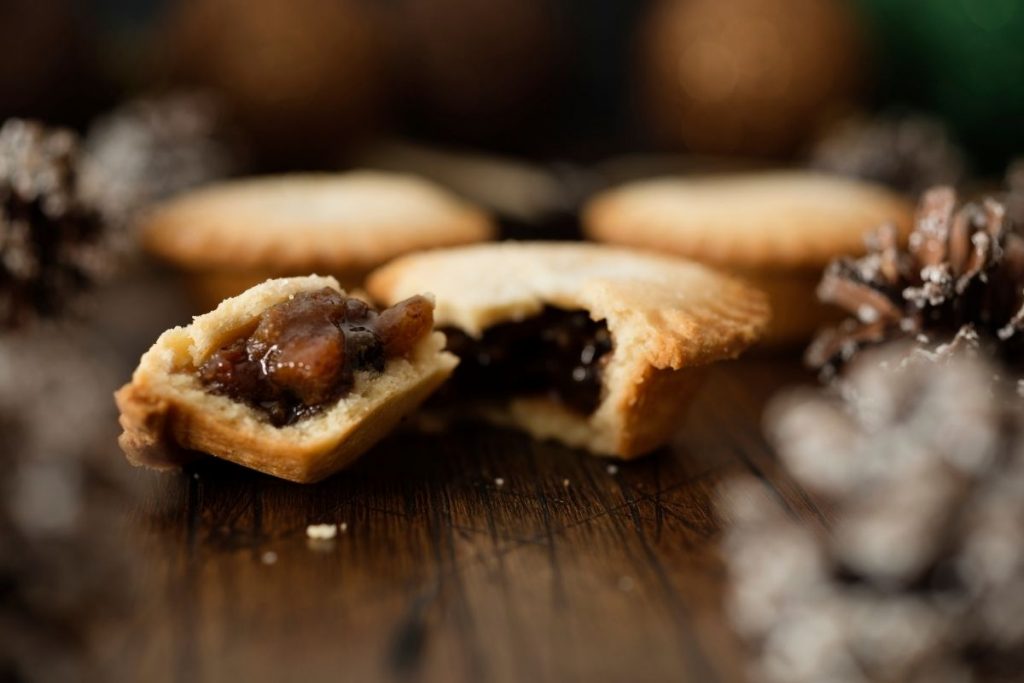 The next one on the list of English desserts is also an England Christmas dessert. This English dessert pie can be traced back to the 13th century. European Crusaders had found many Middle Eastern recipes which were filled with meats, fruits, and spices. These recipes were considered to be Christian symbolism and represented gifts delivered to Jesus. The shape is an oblong shape to resemble a manger.
So the famous English dessert pie is made of a mixture of minced meat, suet, some fruits, spices such as cinnamon, close and nutmeg. The tradition of eating this dessert during Christmas was still carried through the Victorian era. Today the mince pie doesn't actually include any meat. The recipe left the meat, however, it can include suet or other animal fats. Regardless of the meat or not, it is still a classic England Christmas dessert.
5. Spiced Victoria Sponge Cake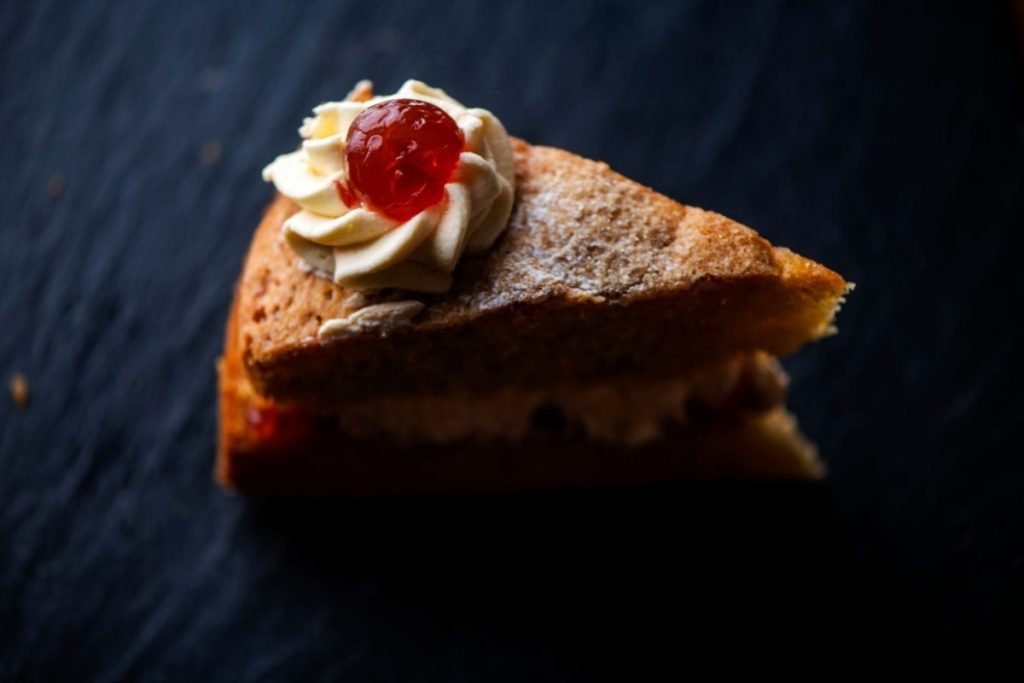 Another delicacy within the British cuisine desserts is the Spiced Vicotria Sponge Cake. Despite many beliefs, the cake itself originated from Spain in the Renaissance era. This cake was thinner and without baking powder. The cake that we see now was invented by Alfred Bird who added the 'miracle powder' and made it thicker. The name originates from Queen Victoria who very much enjoyed her cakes with some tea.
The ingredients are very simple as for most of these English desserts. The cake is made of a mix of sugar, butter, eggs, flour, and baking powder. As for the filling, this is made with jam and cream or buttercream. It is quite an interesting debate, whether it is easier to use self-rising flour without the baking powder or use regular flour and add the baking powder. We will let everyone experiment as they wish. Many recipes can be found, you just have to craft it to your liking in case the original one doesn't seem appealing.
6. Knickerbocker Glory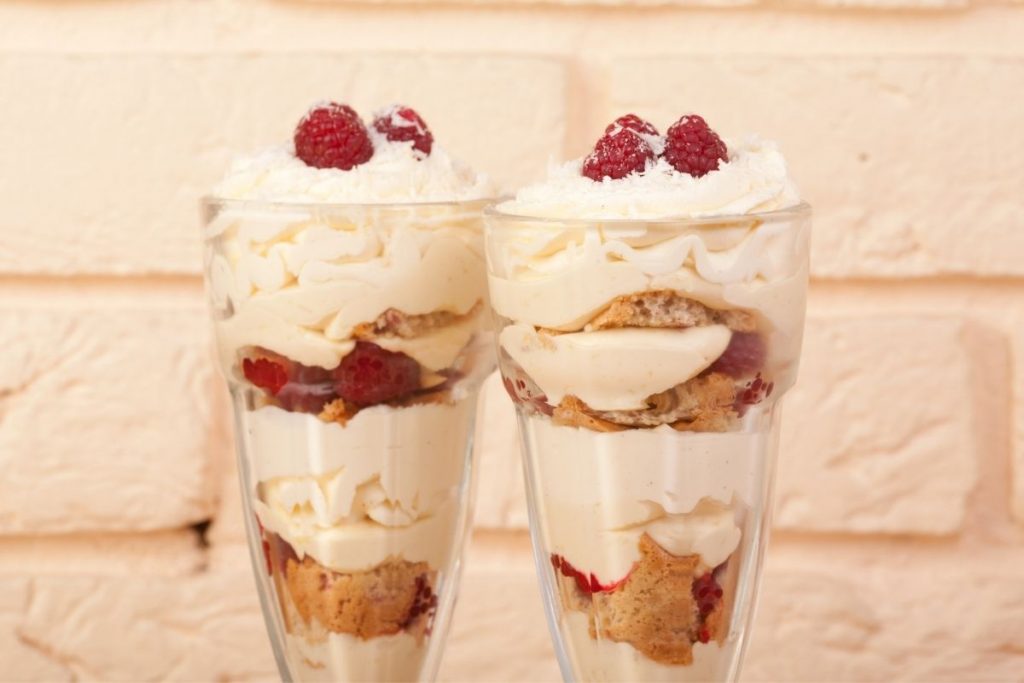 First of all, I have to mention the name as it sounds really fun. Knickerbocker Glory is one of the great British desserts and traditional British desserts that you must try. Although it is considered a British dessert, this dessert is thought to be originated from New York named after The Knickerbocker Hotel in the early 1900s. Just as the dessert, the hotel was pink and cream-colored. Knickerbocker was introduced in the UK around the 1920s.
Knickerbocker glory is usually served in a tall glass and you should use a long spoon for easier access to the delicious ingredients. The main ingredients are ice cream, fruit, cream, and meringue. Although I feel like sponge fingers would also be really great as it's layered, the original recipe does not include that. Imagine having this dessert on a sunny day sitting down in your garden or at the outside tables of a restaurant by the sea.
7. Syllabub
Syllabub, one of the traditional English desserts originating from Cornwall and had a very popular life during the 16th to 19th century. The first cookbook to mention Syllabub was in the 18th century and the recipe included "a quart of thick cream, and half a pint of sack, the juice of two Seville oranges or lemons, grate in the peel of two lemons, half a pound of double refined sugar".
Syllabub is probably one of the easiest classic British desserts. The early recipes were for a drink of cider with milk. Later on, it became a dessert made with sweet white wine. Depending on how much wine was added, it could either be made a punch or being a thicket consistency you could eat it with a spoon and also can be used as topping for trifles or sponge fingers. You can even use it as topping for Knickerbocker Glory!
8. Eton Mess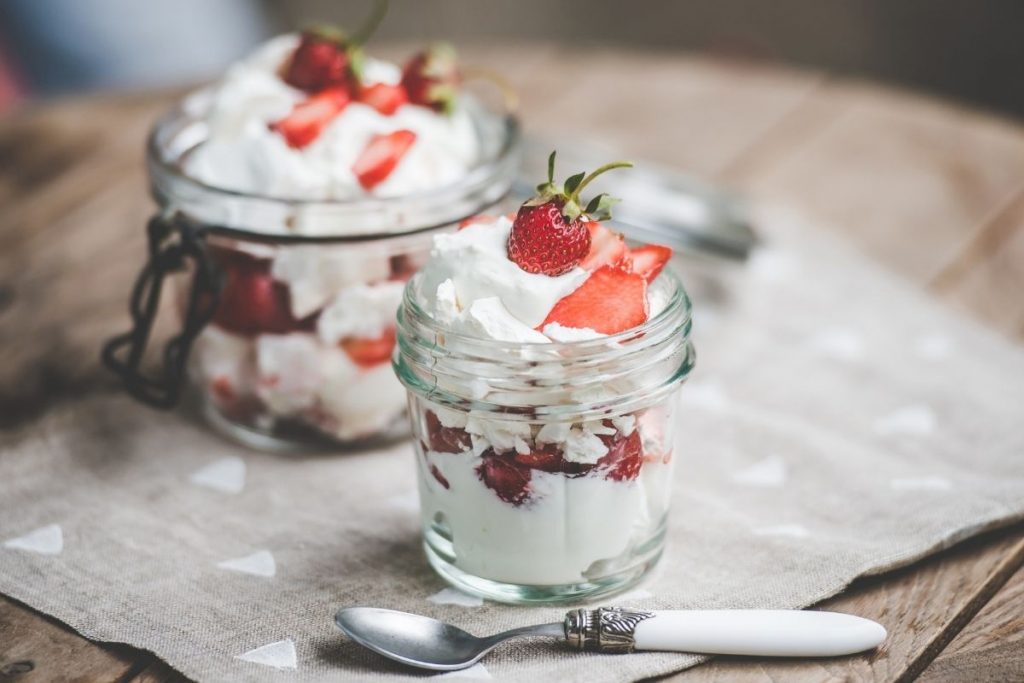 In the first instance, let's mention Eton, a boys-only boarding school in Berkshire, England. The reason why Eton Mess is one of the popular English desserts and Great British desserts is due to the fact that it was served inside the school in the 1930s. 'Mess' can be referred to as the appearance of the dish. Either used in the sense of a 'quantity of food' or 'a mixture of ingredients cooked or eaten together.
To be honest, this dessert looks very tasty. Usually consists of strawberries, meringue, and whipped cream. The most simple of the British cuisine desserts. You don't need to cook this, you just need to have the ingredients and layer them in a glass. Simple, fresh, and always accessible as you will be able to find strawberries or berries in the store all year round. Let's see what other British traditional desserts we can find.
9. Bread & Butter Pudding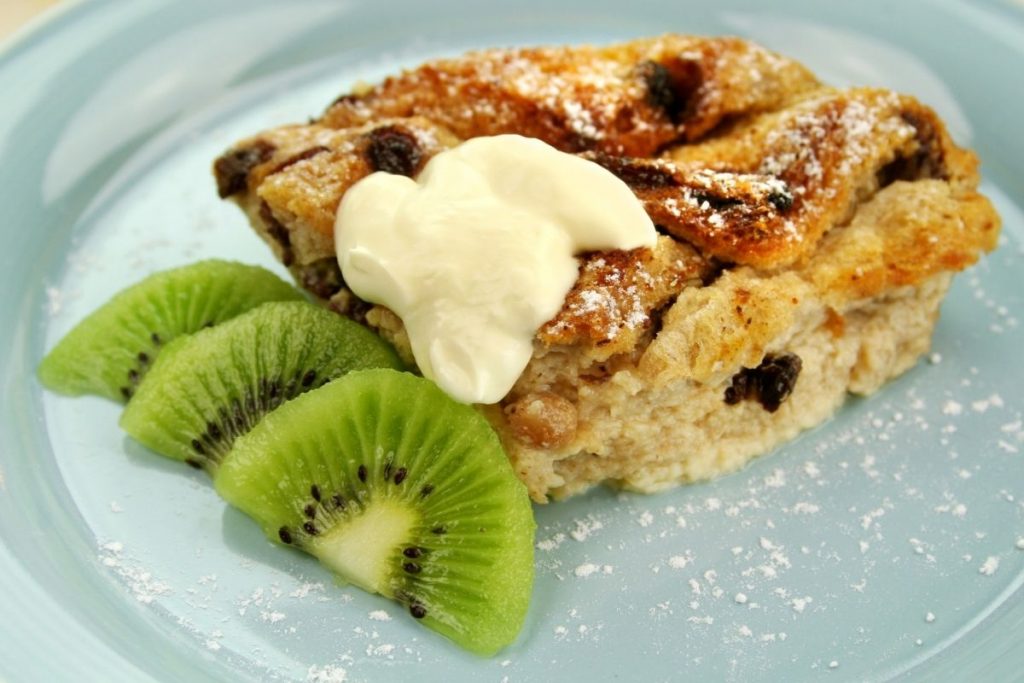 These English desserts really couldn't get any better. If you are a fan of bread and pudding, then this combination is perfect for you. Before having this name, one of the traditional English desserts was actually called 'whitepot', and instead of bread rice could also be used, which later became rice pudding. Eliza Smiths' cookbook mentioned bread and pudding in 1728.
So how do you prepare this lovely dessert? The ingredients are very simple as with the rest of these English desserts. The bread is sliced and buttered up, scattered with raisins, and layered in an oven dish. The reason why it becomes so soft is due to the egg custard with a mix of nutmeg, vanilla, and other spices. Once you have layered this dessert, simply just place it in the oven and you have one of the most delicious British desserts.
10. Treacle Tart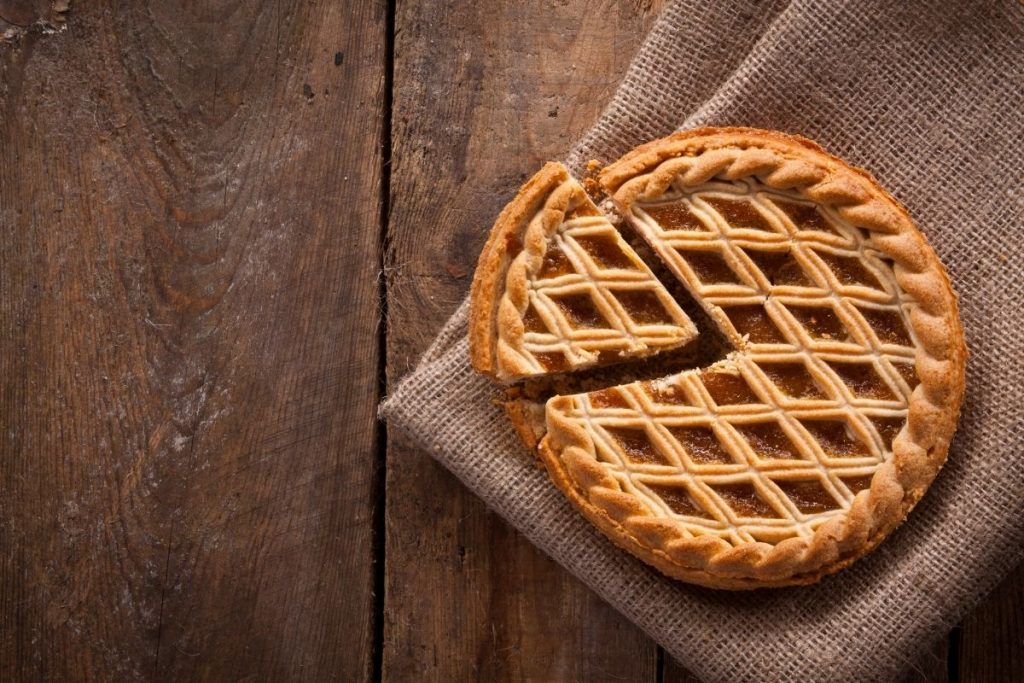 We have reached the last on our list of Traditional English desserts and English dessert pie fruit and confection. One of the earliest recipes was found in 1879 by Mary Jewry. The name Treacle Tart comes from the fact that it is a tart made up of layers of pastry and treacle. If you are not from England, what is treacle more exactly? Treacle is a thick, sticky dark syrup and is made from refined sugar. The interesting part is that Treacle was actually sued as medicine in the 17th century as it was good for the blood.
The ingredients are also very simple, although preparations take a bit longer than for the rest of these desserts. All you need is shortcrust pastry, with a thick filling of golden syrup (treacle), breadcrumbs, and lemon juice. For instance, you could also use lemon zest. The tart should be served hot with ordinary cream or ice cream or even custard. We are curious what you think of these traditional British desserts.
Traditional English Desserts
In conclusion, these English desserts are very easy to make and they will satisfy anyone who has a sweet tooth. English dessert pie, English trifle dessert is definitely the first on my list, I could never say no to a Banoffee pie and English dessert pie fruit and confection. You must try out the English Christmas desserts as they are one of the most classic British desserts in the history of British cuisine desserts.
Also, if you're looking for more English breakfast ideas, you should consider the English Pancakes. We are curious to find out which one of these great British desserts is your favorite. Why not try them after you have had a traditional British dish. Comment below if you have other British Christmas desserts in your mind!
PIN it: 10 best desserts to try in England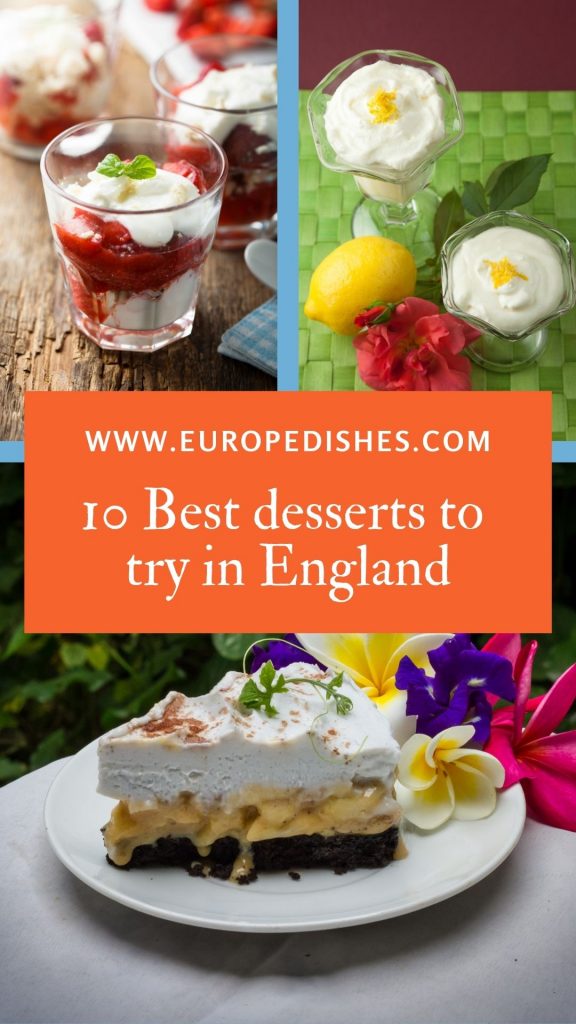 10 Best Desserts to Try in England