Whenever you visit England you have to try out the traditional English dishes it has to offer. These British dishes are going to leave you satisfied and full. Whether you are looking for the British national dish, British side dishes, pudding British dish or British pub food, we covered it all in the 10 most popular dishes in the United Kingdom.
10 most popular dishes in the United Kingdom
The first time I visited England I went to a lot of restaurants and pubs. I was lucky to try traditional English dishes and also classic English food dishes, such as the English breakfast. Now that I've been living here for over a year, I explored some more and I know what is my favorite British national dish from this list. I have also discovered a pudding British dish that goes well with British side dishes. The choices are endless, you just have to try and see what you like. So let's dive into these British dishes!
1. English breakfast, traditional English dish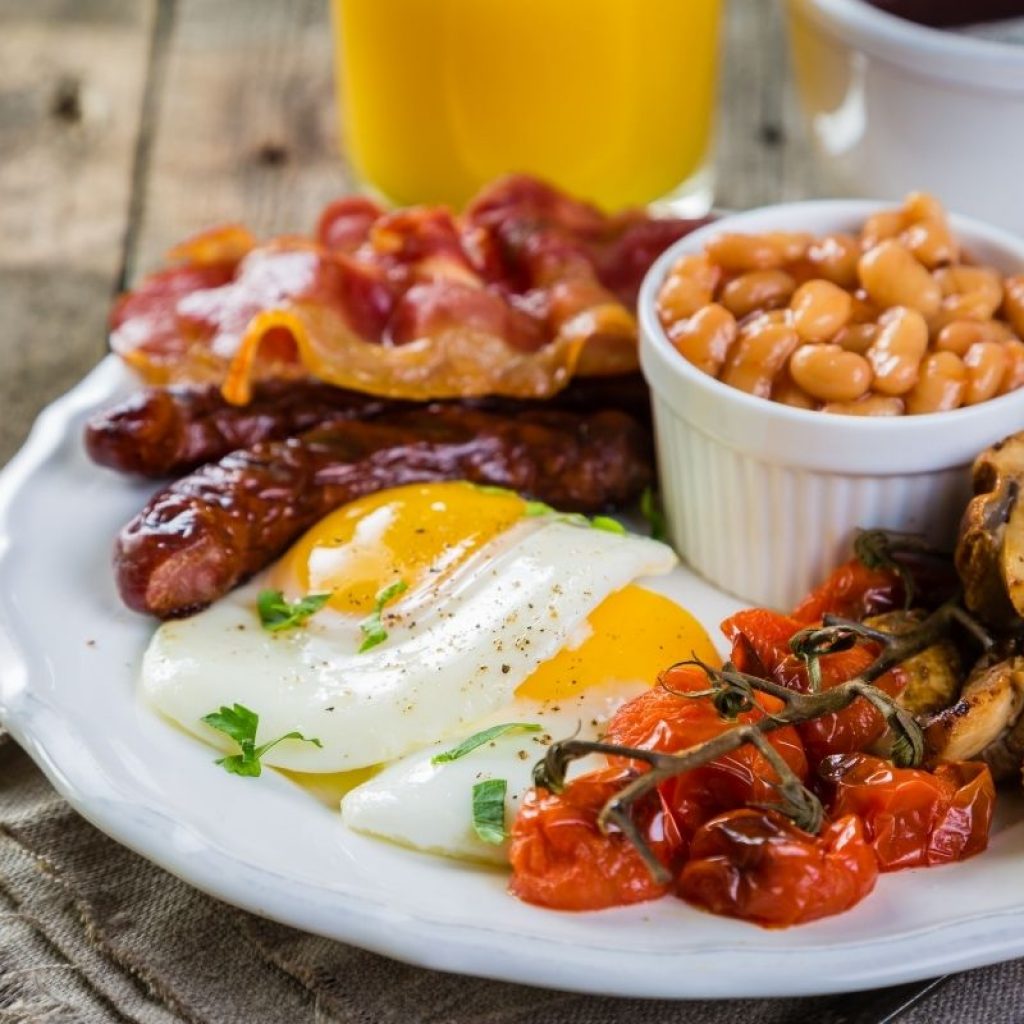 Ah, the good old English breakfast. Throughout the years this remained a British national dish and for a good reason. The English breakfast was introduced by the gentry in the 14th century. The gentry were people of good social connection, landowners who could afford to live from rental income only.
There are many versions of this English breakfast. It is also British pub food as you can find it in most pubs. The original breakfast consists of bacon, eggs, sausages, pudding a British dish also called black pudding, baked beans, mushrooms, tomatoes, and some type of beverage, tea, or coffee.
As you can see it is quite the meal to have for breakfast. Some might say it's too much, however, having all the flavors come together is truly amazing. I love the English breakfast at Toby Carvery, ever since my friends took me to Bournemouth, I have been obsessed. Have you ever tried English breakfast?
2. Fish and Chips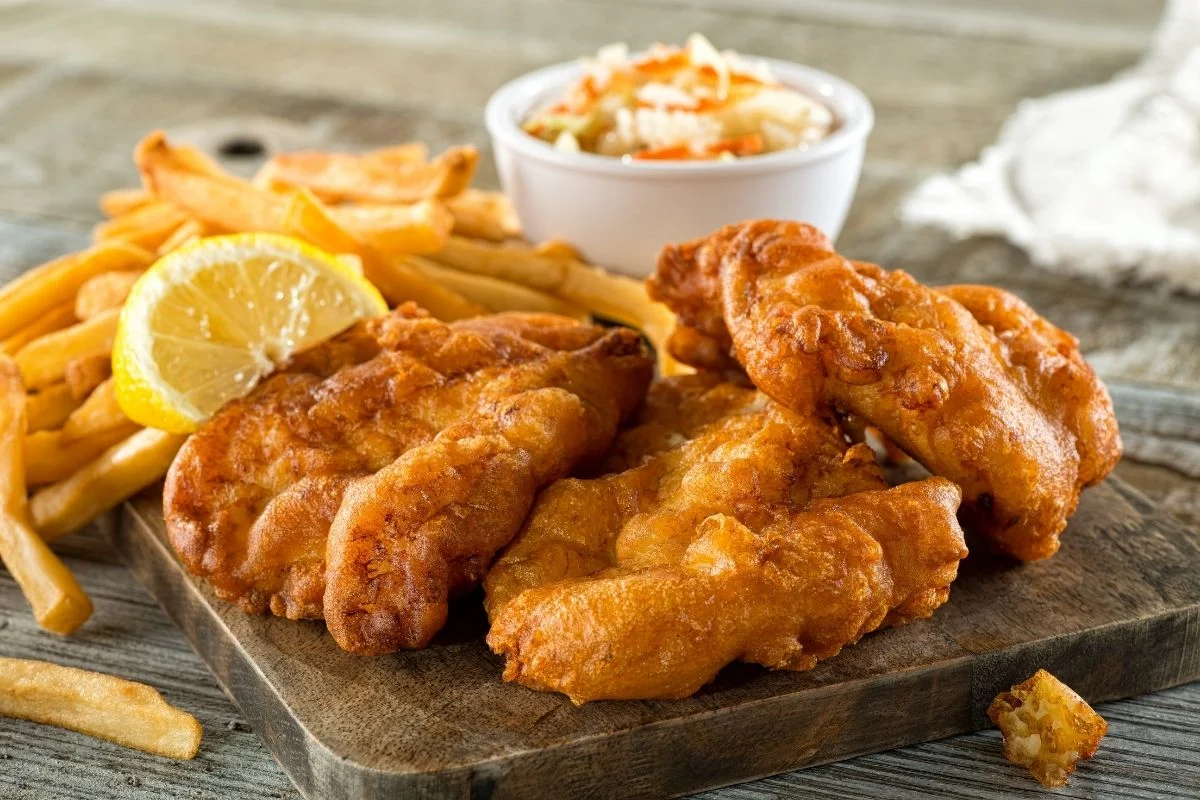 The first two on the list are definitely my favorite. Fish and Chips is a British national dish and one of the classic English food dishes. The first time it appeared in the UK was in the 1860s and later it became a British pub food, mainly ordered for takeaway or whenever people are near the sea they can sit down at one of the pubs and enjoy some nice fish and chips with views over the sea.
In case you are wondering what is the batter made from, traditionally it is made from a combination of beer, white flour, baking soda, and salt to taste. It really depends on each place, however, the ingredients should really be the same. The difference is in the fish itself, which can be cod, haddock, halibut, and so on. You usually get to choose what type of fish you'd like. Here in the Southeast, the most common is cod.
Fish and Chips is the perfect food for a night in with your friends, watching a movie on Netflix. You have your tasty potatoes and also the fish prepared in a delicious way. I usually eat ketchup or mayonnaise with this, however, that all comes down to personal preference. Is this a favorite of yours from the British dishes?
3. Jam Roly-Poly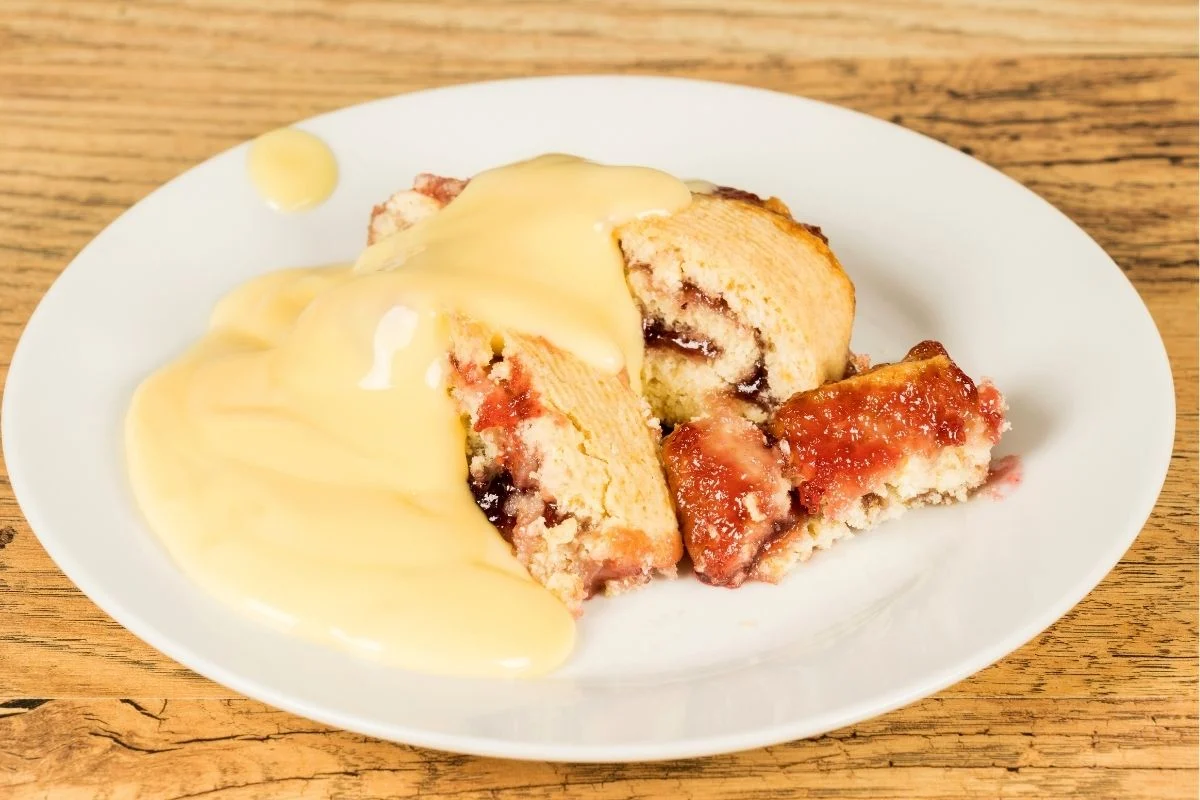 You know I have to include some desserts here. Jam Roly-Poly is one of the traditional English Dishes and a very famous pudding British dish. It was probably created early in the 19th century. One of the nicknames is dead man's arm or dead man's leg as originally the pudding was steamed and served in an old shirt-sleeve. It was also known as roly-poly pudding. Just the name alone is interesting!
It's not so easy to prepare some of these classic English food dishes, Jam Roly-Poly is just one of those. You have to make the suet pastry first, thankfully it is the easiest pastry to make! You have to add some jam onto the rolled out pastry and then roll it up nicely. The magic is in the custard! That is what makes this really creamy and delicious.
There are a number of places that serve this pudding British dish so definitely check out your local restaurants and pubs. If you're not in England, then you can attempt to prepare this at home. Why not give it a go? Comment down below if you made it and let us know what you thought about the taste!

4. Beans on Toast
This one is definitely a British national dish. You're not sure what to eat? Beans on toast are always a good idea if you're not sure what to eat. The original recipe supposedly came from one of the executives from Heinz in 1927. It is believed to have been popular in World War II as a good and cheap source of protein.
As Heinz does sell canned beans, the dish should be made from canned beans. Of course, there are other alternatives, you can always prepare them at home. The secret is in the type of beans. You want to make sure you are buying the small white beans which are called haricot beans in England. Then all you have to do is create the tomato-type sauce for it and voilà, you have your beans on toast, a traditional British food.
Beans on toast can also be counted as British side dishes as it is part of a traditional English breakfast. It might seem like a very simple dish, however, it is tasty and filling. Are you going to try the canned version or give it a go and prepare it at home?
5. Spotted dick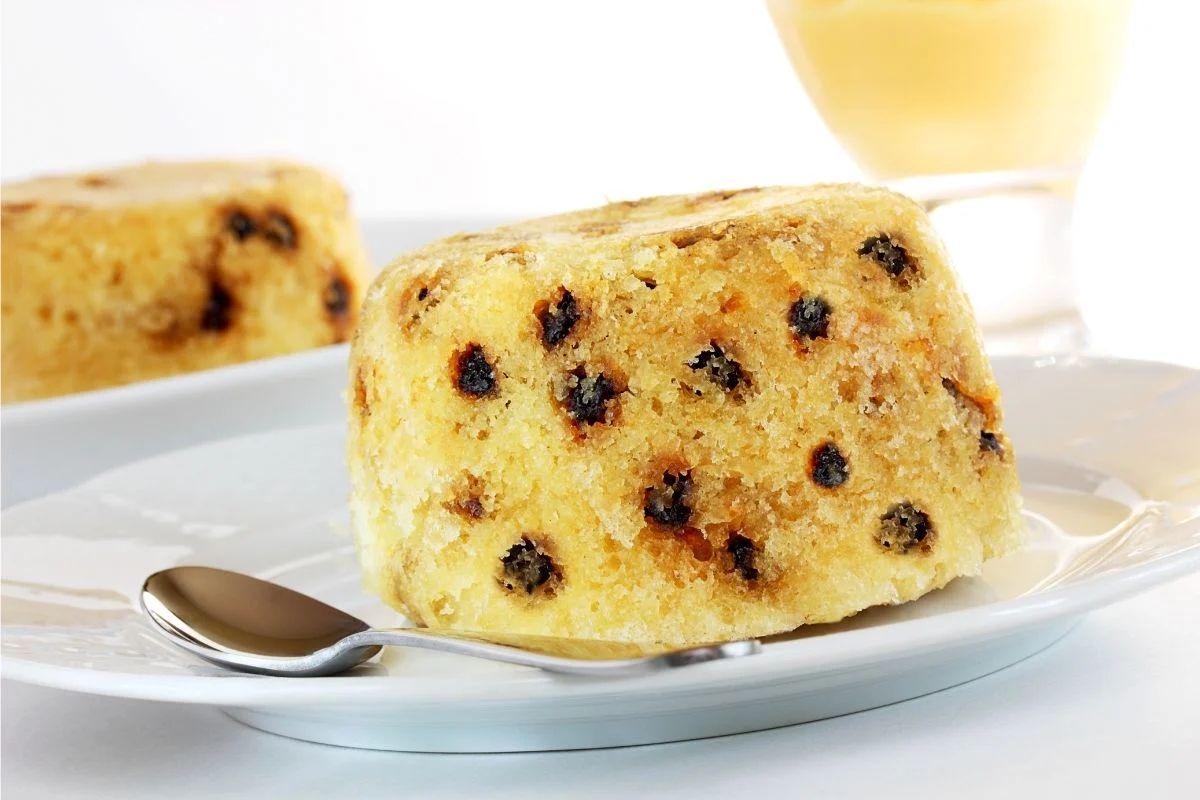 Here we have another pudding British dish which is also known as railway cake or spotted dog. Spotted Dick is one of the traditional English dishes that first appeared in the book "The modern Housewife or ménagère" published in 1849 by Alexis Soyer.
The name has a really interesting story. It is called spotted because of the dried fruits which resemble spots. "Dick" or "dog" was actually dialectal terms used for pudding. In today's time, we would probably call it spotted pudding and it wouldn't cause that many problems.
The ingredients are quite simple, all you need is dried fruit, flour, sugar, milk, baking powder, and suet. Anyone can make it at home and enjoy one of the lovely British dishes we've had since the 1850s. If you have a sweet tooth, definitely check our post for the best British chocolate brands as well!
6. Yorkshire pudding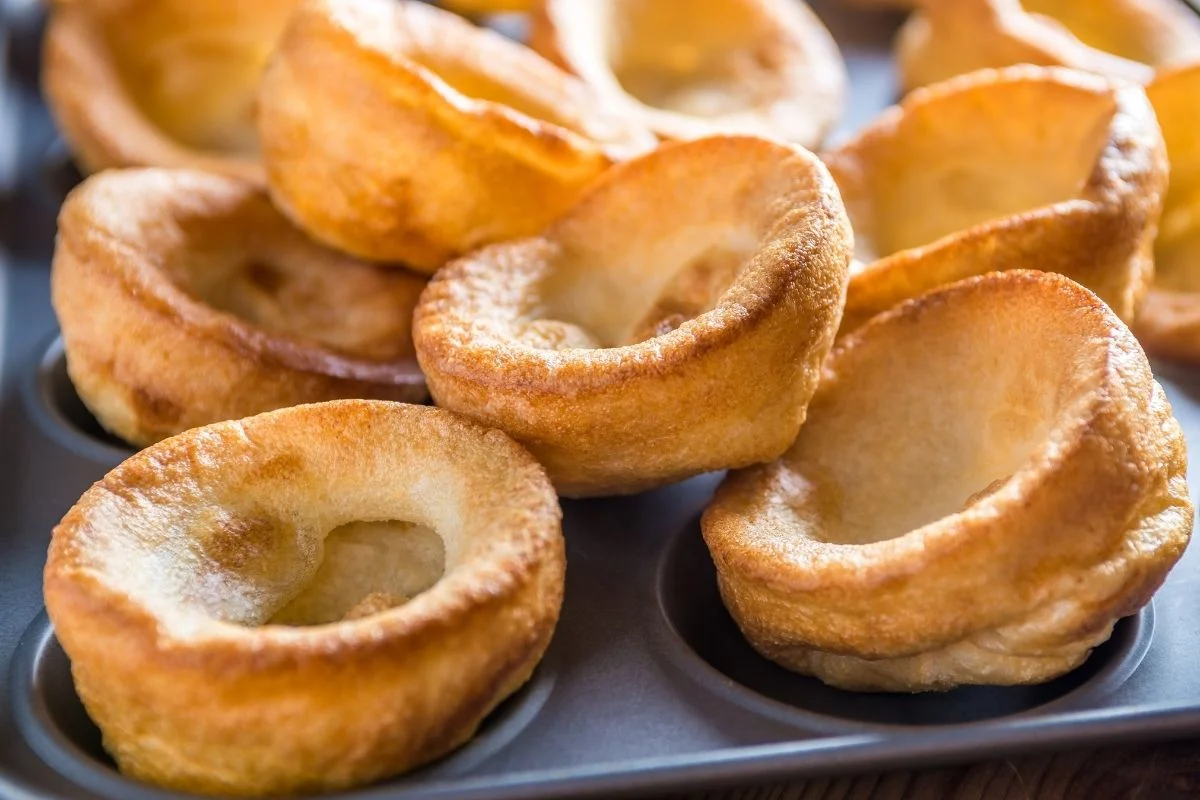 This has to be one of my favorite British side dishes. Yorkshire pudding was probably first made around 1737 as it appeared in Sir Alexander William George Cassey's book "The Whole Duty of a Woman". This pudding British dish was mainly served as the first course with thick gravy, this way the guests wouldn't eat as much for the next course. What a great idea right? Well, I'm sure not everyone would think this way.
I think from the list this one is the easiest traditional British food. All you need is milk or water, flour, and eggs. You can make the pie bigger or smaller by size, depending on what you prefer. It is truly a versatile side dish.
My favorite way of having Yorkshire pudding is with beans. See, beans on toast is tasty, but beans on Yorkshire pudding are something else. Having this with a full English breakfast really completes the whole meal. What is your favorite British national dish so far?
7. Shepherd's pie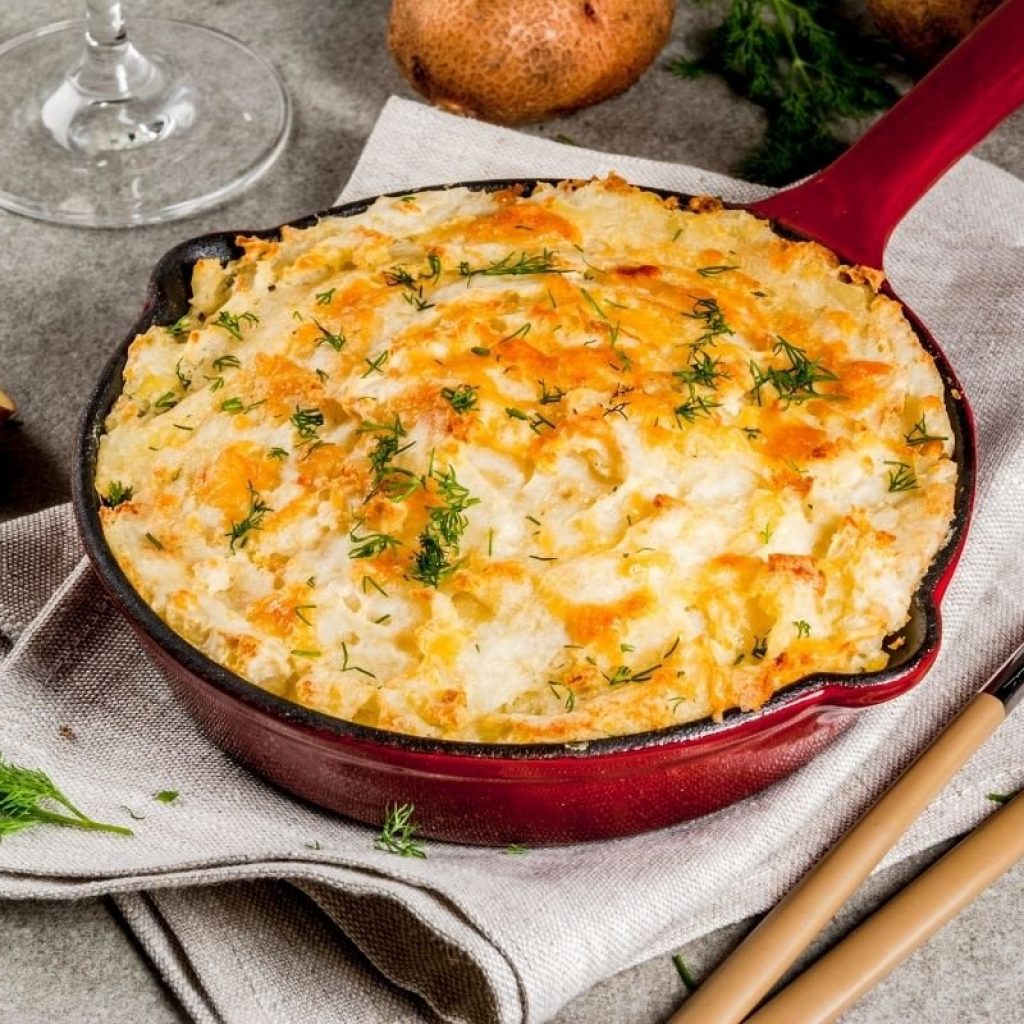 I'm sure many of you have heard of Shepherd's pie before. The name itself sounds interesting and intriguing. Originally it was called cottage pie in 1791. Shepherd's pie was only used after 1854. Nowadays when we think of shepherd's pie we refer to the one that is made with lamb.
The original recipe was made with minced meat, instead of lamb. They used pastry crusts and leftover roast meat with savory gravy. This is very interesting since today it is made with potatoes instead of crust. Today it is also a British pub food, serves pretty much anywhere you go. You can also buy it prepared from the supermarket.
Because of the lamb, it is one of the heaviest British dishes on this list. Did you know you can also make vegetarian Shepherd's pie? Vegetarians call it "shepherdless" pie. The vegetarian version would include lentils and sweet potatoes. Although it's not the original version, it just proves how these traditional English dishes can be so versatile.
8. Sunday Roast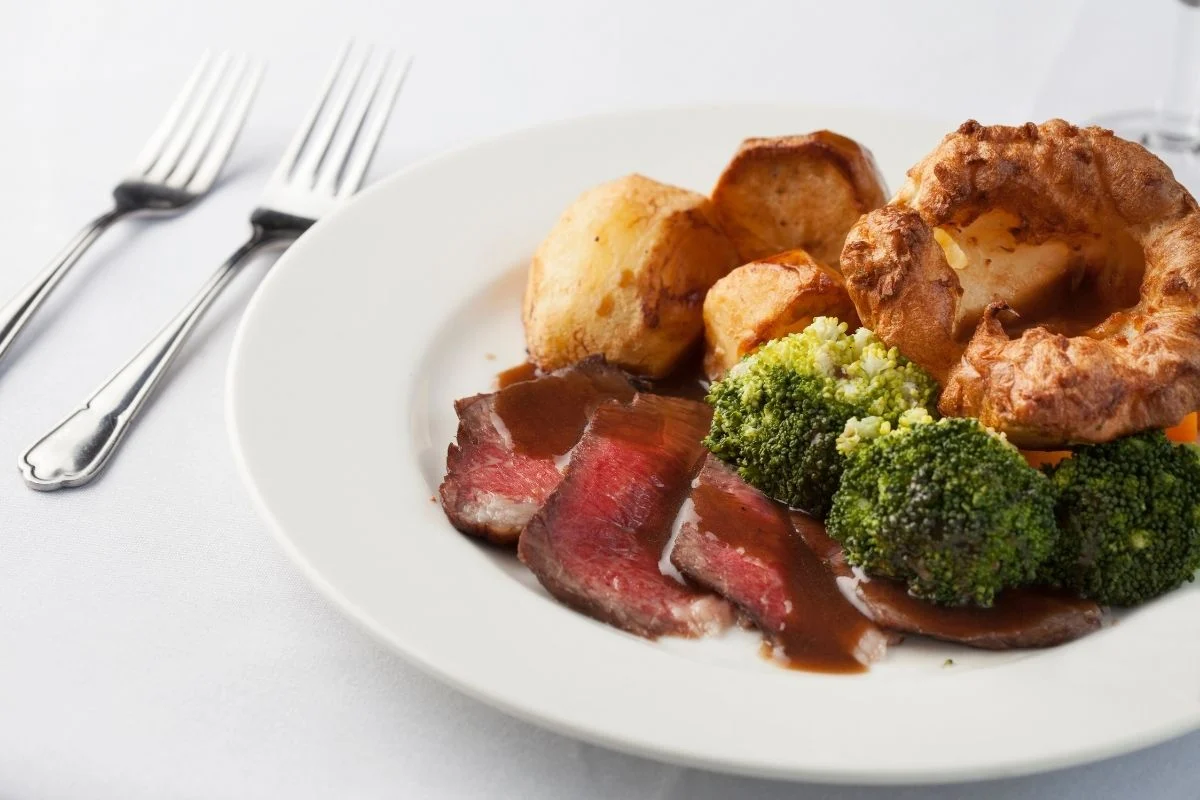 The Sunday Roast is a British national dish that was typically served on a Sunday. The roast consisted of meat, roast potatoes, and British side dishes like Yorkshire pudding, gravy, and stuffing. This is a very versatile food again as it can be served in so many different ways.
Besides the meat, you can also serve it with a wide range of vegetables, such as carrots, cauliflower, sprouts, parsnips, or broccoli. They can be steamed or boiled, however, it is called a Sunday Roast for a reason.
This traditional British food originated from the British Isles as a meal to be consumed after church on Sunday. They were probably leaving it until Sunday as it is quite time-consuming. Due to religion, on Sundays, meat and dairy were allowed to be eaten, however, Roman Catholics or Anglicans were not able to do so on Fridays. What would you choose for the Sunday Roast?
9. Apple crumble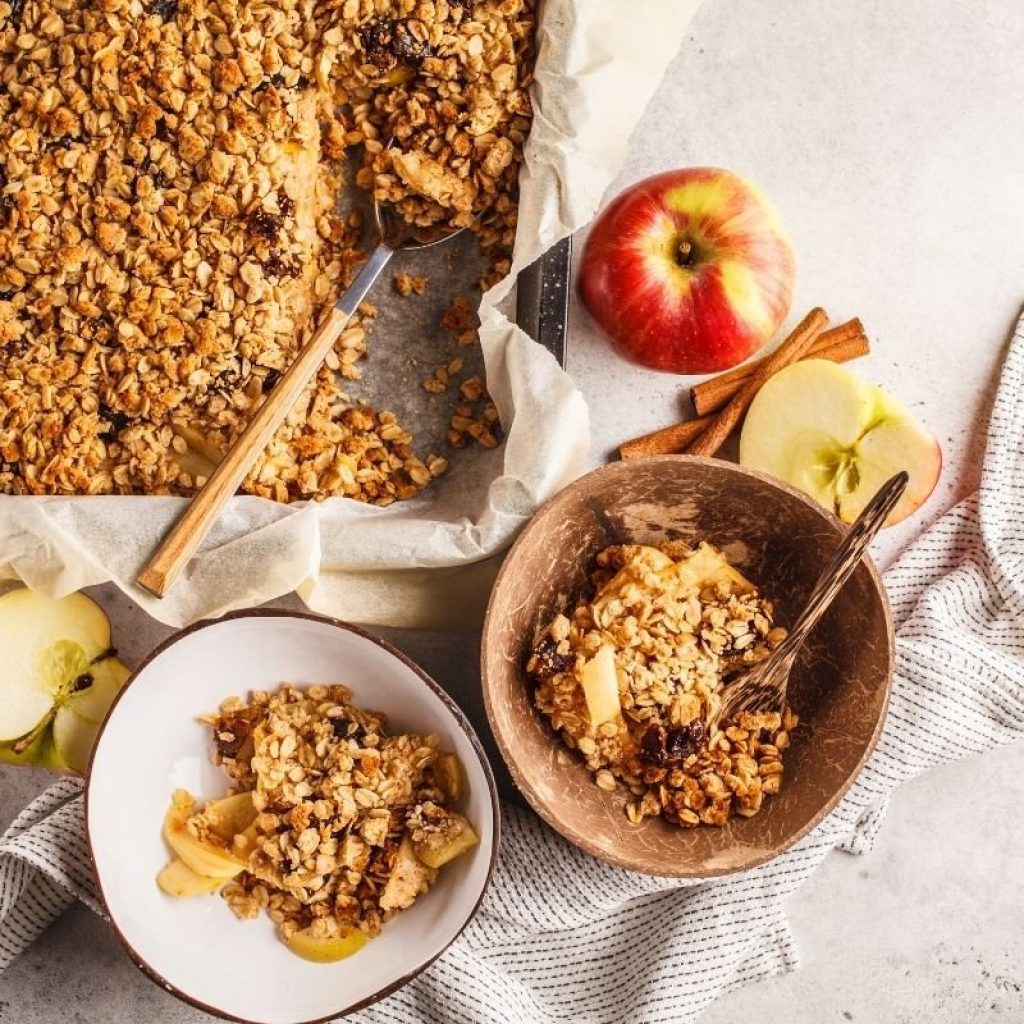 Apple crumble is one of the classic English food dishes that are really easy to make and they are very sweet and tasty. The main ingredient is the crumble which can actually be made both sweet and savory. Crumbles were popular during World War II. These classic English food dishes were made when times were not so good and people needed a way to eat well but with little ingredients.
This dish is really popular because of its simplicity. The crumble can be made out of breadcrumbs or oatmeal as it's a really economical alternative to pastry. The sweet crumble, the Apple crumble would include apple, rolled oats, ground almonds and sometimes sour milk. Brown sugar can be added on top as it becomes caramelized while being baked.
You don't necessarily have to prepare the crumble with an apple, you can also use blackberry, peach, plum, or gooseberry. All of these traditional English dishes are versatile and you can add or take out certain ingredients based on your own taste. Would you prefer the sweet or savory crumble?
10. Salmon Wellington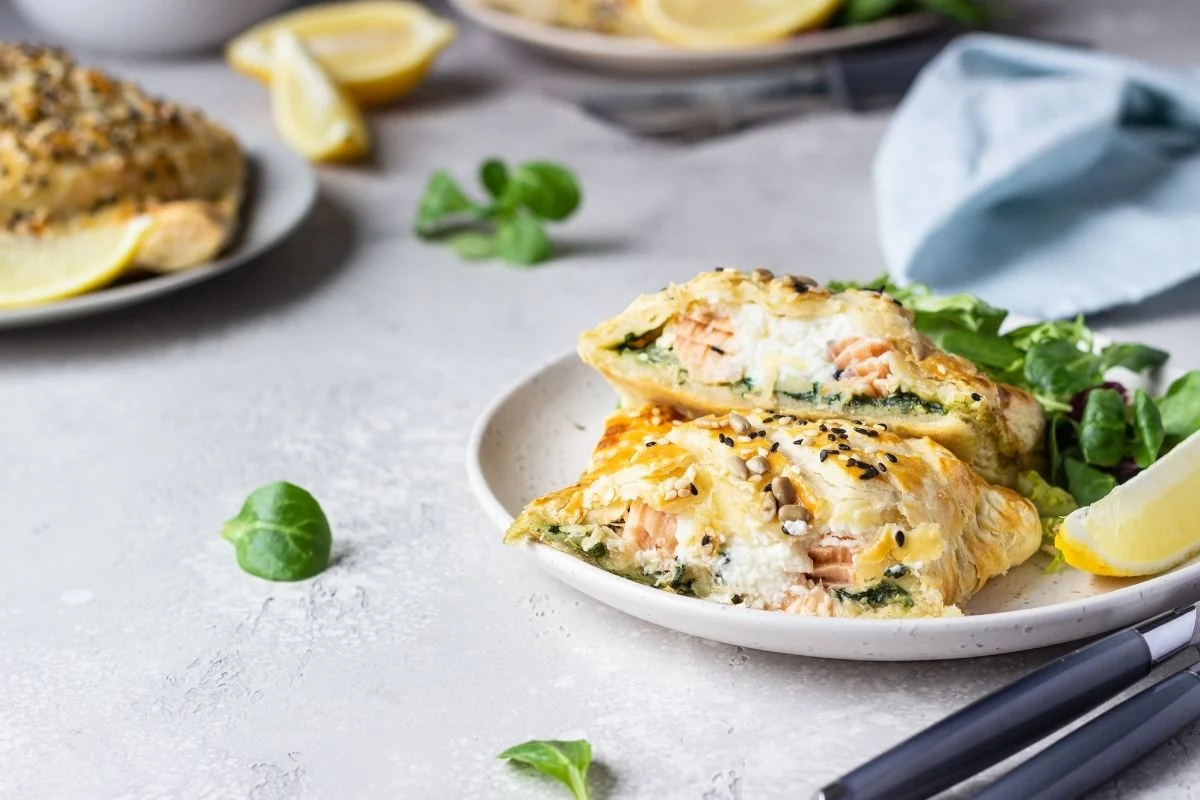 The Salmon Wellington is actually Beef Wellington, however, you can fill it with any type of meat. Originally it was a steak British national dish, made out of fillet steak with pâté de foie gras and wrapped in puff pastry. The name is connected to Arthur Wellesley, 1st Duke of Wellington.
The first reference to the dish comes from the Los Angeles Times in 1903 where there is a mention of "fillet of beef, a la Wellington". You can also find the name mentioned in Polish cookbooks, and French ones as there is something similar to this called "filet de bœuf en croûte" (fillet of beef in pastry).
Salmon Wellington is really the same, just that instead of beef, you make it with Salmon. The difficult part would probably be to make the pastry, however, once that is done all you have to do is add the filling and the salmon inside and put it in the oven. It's one of the best traditional English dishes.
Wrapping up the best British dishes
All this writing about food makes one hungry. Especially when the food is so versatile and easy to make or order. You read about the traditional English dishes which were remade many times during the years. The pudding British dish and British side dishes go well with any of the classic English food dishes.
Which one of these British dishes is your favorite? Have you made any of them? Let us know in the comments!
Pin it: Traditional English Dishes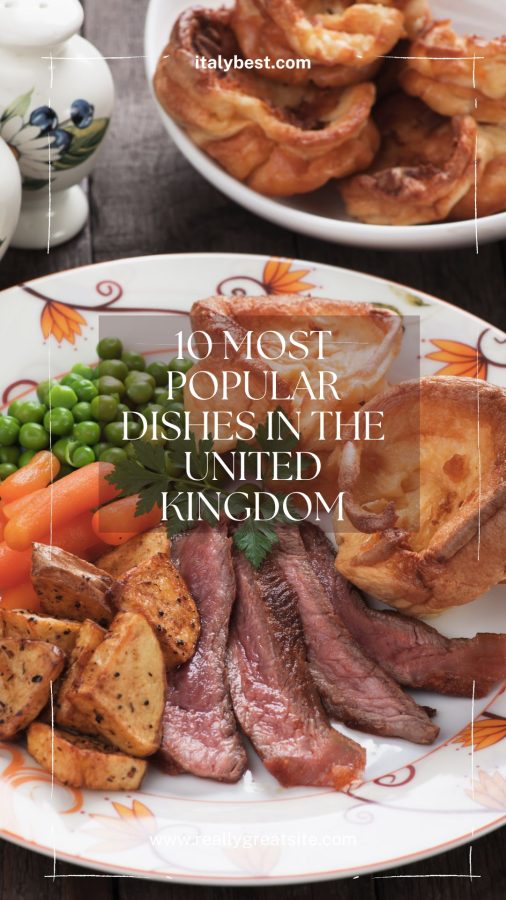 10 Most Popular Dishes in the United Kingdom