How many types of French cheese are there? Not one French person can tell you exactly. We can tell you that French blue cheese stinks, and French brie cheese is amazing on oven-baked bread. We can tell you that the Chaource cheese is made in the eponymous city and that it's delicious. We're French – we just eat that cheese, and that's the way it is.
As a French person, knowing a few types of French cheese is engraved in my culture. It doesn't matter that I know exactly how soft cheese is made, but knowing roughly that different kinds of matured cheese exist which you can display beautifully on a cheese board is very important to us.
Are you wondering how many types of cheese are produced in France? To be fair, there are over a thousand French cheeses when you count their varying declensions. The French word for cheese is "le Fromage", and it makes the French very happy. Cheese is something that makes me personally very ecstatic, and I am happy to share with you today some information and facts about cheese from France. Let's dive in together in this new soft and matured cheese world!
10 Delicious Types of French Cheese You Need to Try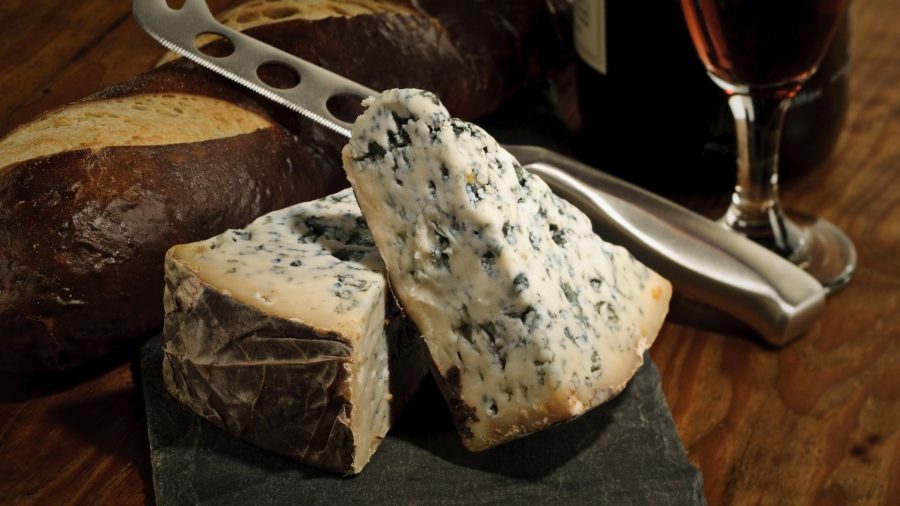 Listen, it's easy – the best French cheese doesn't exist. I am French; how could I tell you otherwise? There are those in a list of cheese from France that doesn't get mentioned too often, like the mimolette cheese, the Valencay cheese, or the chaource cheese. Then there are those that are the people's favorites on a cheese board, like the Brie, or the Cantal.
You will read the word "cheese" a lot of times throughout this article. But cheese is important. It's not just food. It's fine food, it's culture, and it's a beauty in the mouth. That's why I'm so big on sharing those facts about French cheese with you today. If you don't try our soft or matured cheese at least once, you've missed out on a big part of the French culture. So let's dive into this list, and let's find you the best types of cheese in France – thank me later when you feel like you're eating a delicate piece of the Louvre or the Eiffel Tower!
1. French Blue Cheese – Matured French Cheese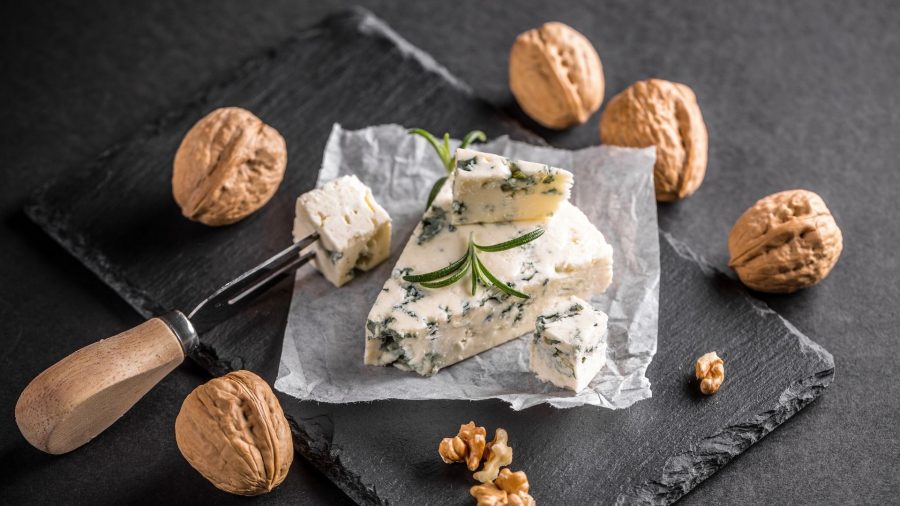 So there's a soft French cheese, and then there's this cheese that starts with B that I personally hate: French blue cheese. It's really a favorite on the french people's cheese boards because it actually combines very well with bread, wine, grapes, and walnuts.
I am way more of a fan of French brie cheese that I'll mention right after. Blue cheese is a kind of matured French culture that you feel strongly on your palate. It's aged for months and months, and gives off a really full taste in your mouth, with a bit of spicy note at the end.
Fun facts about French cheese? Maturing a cheese requires bacteria, and I think that French blue cheese is the very example of that bacteria. In terms of maturity and taste, it is a very complex version of cheese that you can steal off a French cheese platter without having many people prevent you from doing so.
2. French Brie Cheese – Types of French Cheese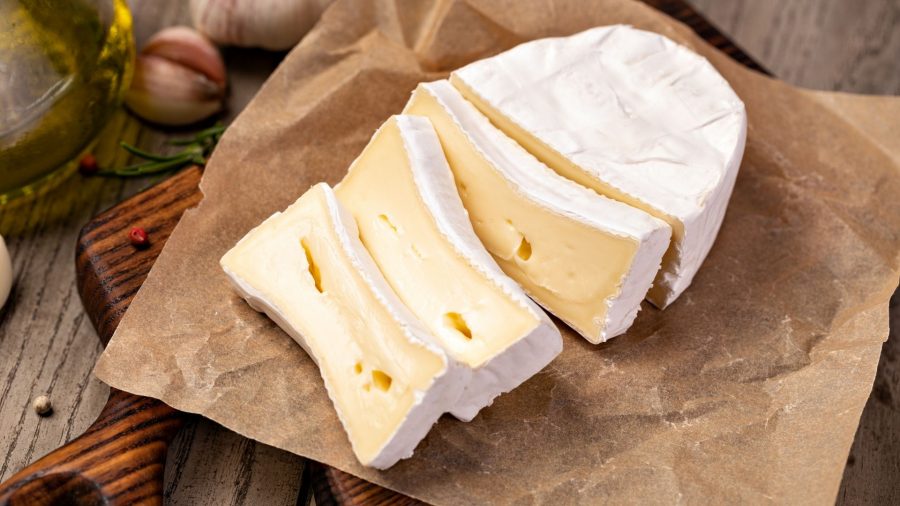 Brie is the best French cheese in my opinion. I like soft and delicate flavors with a bit of spark in my mouth. That's why the Brie is on this list of French cheeses – I could have chosen so many others from the hundreds of available soft French cheese options. But Brie France cheese is just one that I will always love.
Still, this Brie France cheese is super versatile and can be enjoyed soft or matured – as it ages, the taste of this "fromage français" becomes stronger and stronger, and you can actually find Brie that is almost as stinky and strong as the blue French cheese. When you put it in the oven on bread slices, the top becomes this rusty color that is making me salivate as I write this post. A favorite on a French cheese platter in all of the country.
3. Matured Cheese in France: Camembert French Cheese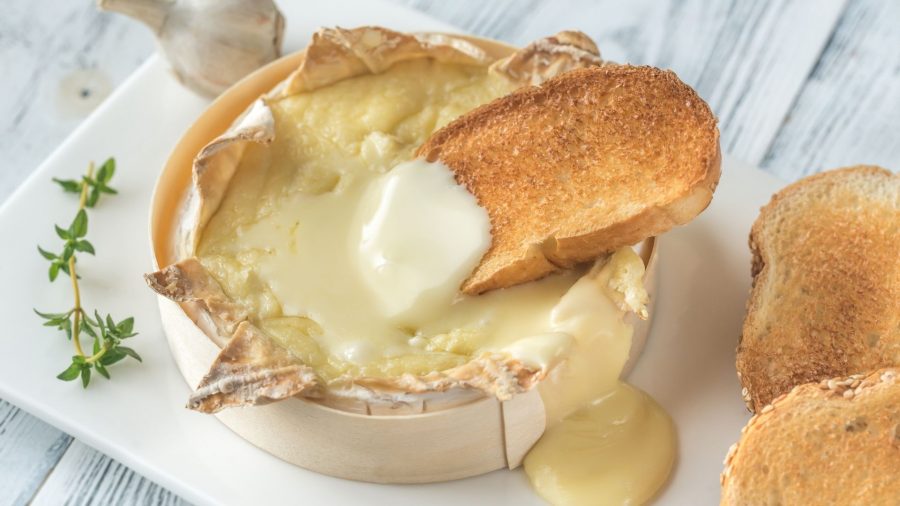 It can be hard to keep track of all our versions of "fromage". If you're looking for a cheese that starts with C that you've tasted and don't remember the name of, that might be the Camembert French cheese. This one has got to be the most famous cheese in France. Camembert was made in the late 18th century in Normandy, north of France. Legend says that the first person to ever make it was Marie Harel in 1791.
The reason why it's so special and loved in the country is because of its creamy texture. It is made from cow's milk and the inside is soft-ripened while the outside has a mold rind but is still edible. If someone wishes to describe the flavor, it tastes a bit like mushrooms, eggs, garlic, nuts, milk, grass, and also fruits. It's really a mixture of everything but together they make a great taste.
It can be strong, it can be soft, in taste as well as in texture. I am not a fan of strong cheeses, which is why I definitely prefer a Chaource cheese or a Cantal cheese, for instance. However, camembert will always be a French cheese platter favorite with nuts, wine, and figs, for instance. We love combining our cheeses with fruits and nuts, and that just enhances the taste of each of the ingredients beautifully.
4. Le Fromage Raclette – Winter French Cheese Board Favorite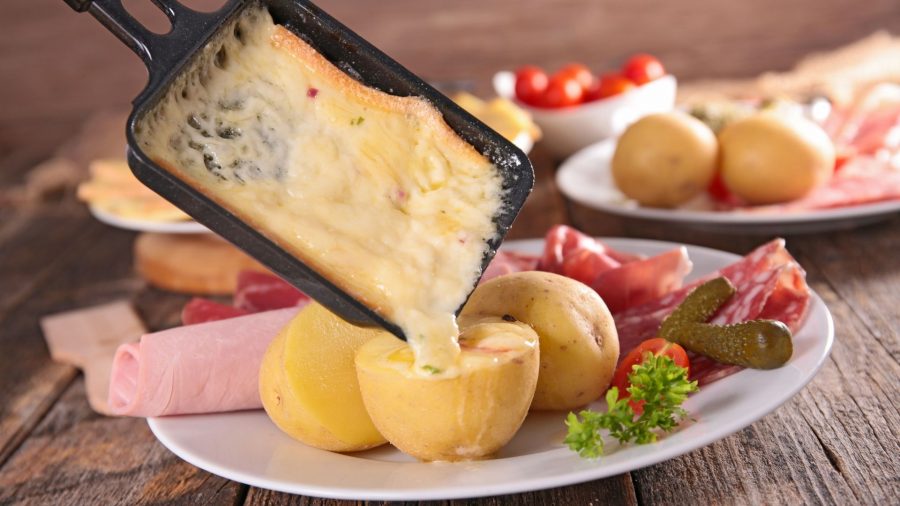 Much like Cantal cheese, it's one of the most loved cheeses in the country. Why? Because the raclette is a winter specialty cheese that we melt on a specific cooking device. After that, we spread that molten cheese all over sausages, potatoes, and other fulfilling delicacies. Honestly, you don't even care how many types of French cheese are there when you see le fromage raclette on a French cheese platter. You're way too busy melting your next raclette slice and engulfing the one on your plate with some cured meat.
And a fun fact about Raclette and how people started to love it all began many many years ago with shepherds and herdsmen. As they were scraping together the last ingredients to make themselves dinner, they heated the wedges of raclette by an open fire. Then they started scraping off the top layer of the melted cheese and poured it over boiled potatoes or pickles. At least that's what the legend says. Also, the name raclette means "to scrape" in French!
5. Saint Nectaire – great types of French Cheese
I think I'll just stop saying that this cheese is one of the most famous cheeses in France when I know I'm going to be writing the same right after for the next cheese. But it all comes down to personal preference in the end. The Saint-Nectaire is also a favorite on a French cheese board, but less famous than the Brie, the Blue cheese, or the camembert. I'll even state my case – the Saint-Nectaire, as amazing as it tastes, is like the Valencay cheese: seriously underrated.
Its taste is soft and creamy, and that's definitely one of my very favorite cheeses in France. It's delicate in a sandwich with just tomato and salad to add on top of it. Le fromage is a French specialty that doesn't need any kind of unnecessary decoration when it's high quality – this is something you should keep in mind.
It comes from the Auvergne region of France. They use the milk of the Salers cows which are fed with rich, volcanic pastures. And the texture will also depend on whether the process was artisanal or industrial. This means that artisanal cheese will use raw milk, while industrial will use pasteurized milk. It also takes six to eight weeks to mature on rye straw mats.
6. Emmental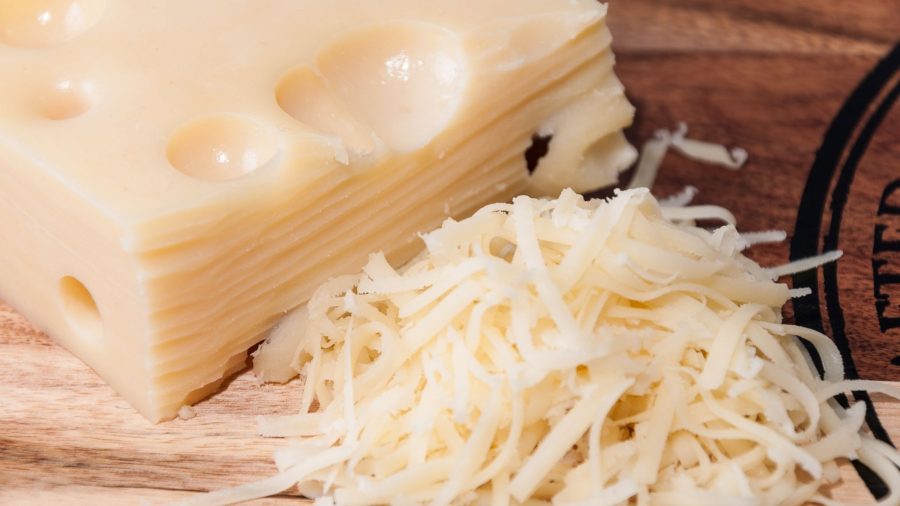 A French board of charcuterie will often also offer different types of French cheese. You will find the strongest Fromage, like the camembert French cheese name or the blue cheese. However, you will not often find the Emmental. This hard cheese is something different – it's one of those delicious cheeses that we most often eat molten on some other type of food.
The French will eat this cheese on top of pasta and call it a day. That's not very Italian, and I'm almost sorry to unveil this terrible French secret, but that's one of the best ways to eat Emmental cheese. Another name for it is Emmentaler and unofficially it is also called "the king of cheese" due to its weight (165 to 265 pounds). Another fun fact is that you also need about 12 liters of milk to make 1 kilogram of cheese.
And if you're wondering what it tastes like, then I'll be sure to reveal this. It does have a nutty and slightly buttery taste. Furthermore, you can taste hints of fruity and acidic tones. Same with other types of cheeses, Emmental also gets unique tastes and qualities from the bacteria. It has a strong taste and really depends on the person whether they prefer this taste or not. This is a cheese used in French onion soup too!
7. Types of French Cheese: Cancoillotte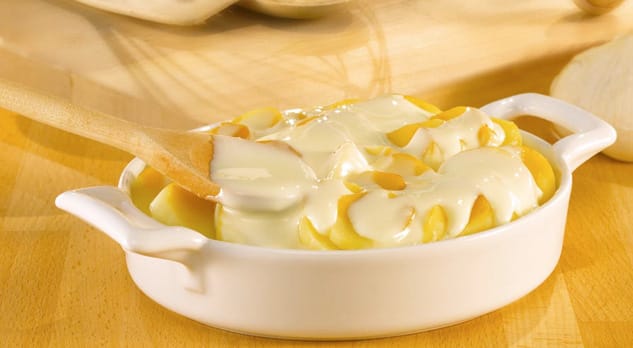 I had to include the cancoillotte on this list of French cheeses, even if that's really a type of Fromage that you know when you are properly French. Or have been immersed in the culture of the best French cheese forever. The cancoillotte is a stinky, slimy cheese that you definitely eat on bread, bruschetta-style. This is a lower-fat cheese and I'll explain in a second why.
The "coille" is actually taken from the verb "cailler" which means milk without cream. Thus the Cancoillotte is made without a lot of fat, melted over a small flame with water or milk before adding any salt or butter. Furthermore, you can eat this type of cheese both hot and cold. Besides eating it on bread, it's also tasty on vegetables or meat.
They say that the stinkier the cheese, the better, and that's partially true. That's one of the fun facts about French cheese boards, right? I'll just stick to soft cheeses like the Mimolette or a not-yet-matured brie. My palate will feel better. If you're an adventurous person, though, do try the cancoillotte! You'll feel like you've eaten a whole book of French culture – words.
8. Best French Cheese Name: Reblochon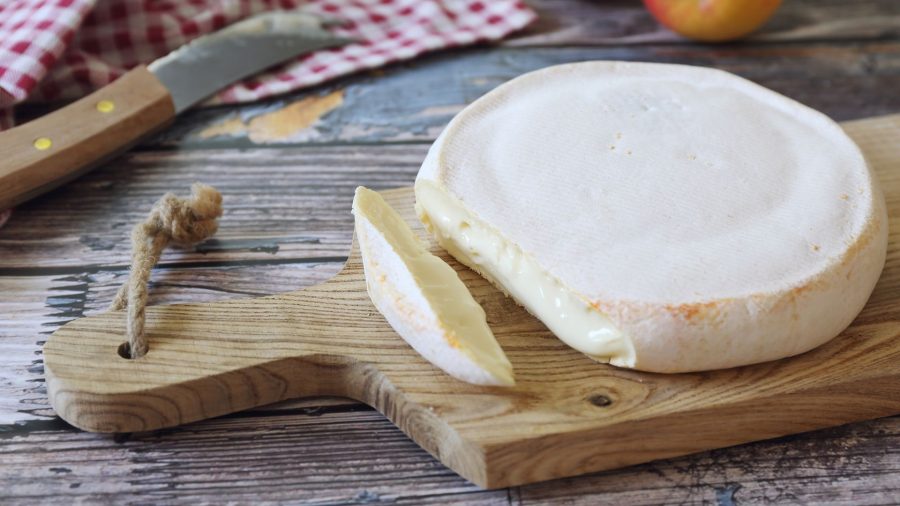 Reblochon is one of my top choices on a list of French cheeses. It's one of those French cheese types that you can melt and eat anywhere, Brie and camembert-style. Oh, how I love the taste of this crusty cheese that offers not only texture but a soft yet strong taste!
I like having the best of both worlds whether I'm about the best French cheese name or the best French dishes. I like a balance in everything in life. Reblochon is definitely a part of my own French cheese board, and I don't see how people could live without it. Life wouldn't be life without the reblochon cheese, and once you taste it, you'll understand my point of view.
9. Types of French Cheese: Comté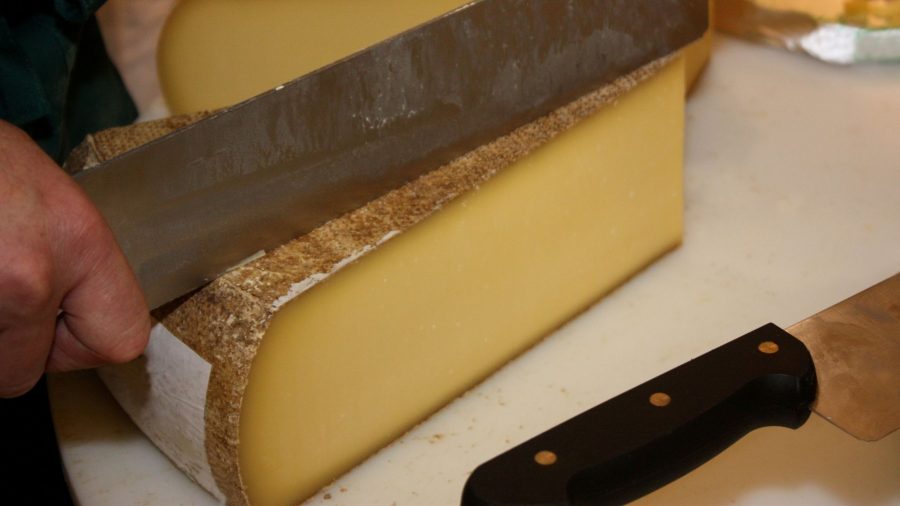 The French word for cheese for those who live through matured cheese? Comté. That's definitely a staple of French cheese boards, and it will give you a run for your money just like the camembert French cheese will. Le Fromage comté is the most intricate and complex story anyone has ever written, and I'm not exaggerating when I'm saying it has got to be the best French cheese.
This cheese is hard and melts in your mouth almost immediately. When you take a bite, you understand that French culture combines centuries of work and refinement. If you type "comté cheese near me", I sincerely hope you'll find a place that can fulfill your cheese cravings.
10. Époisses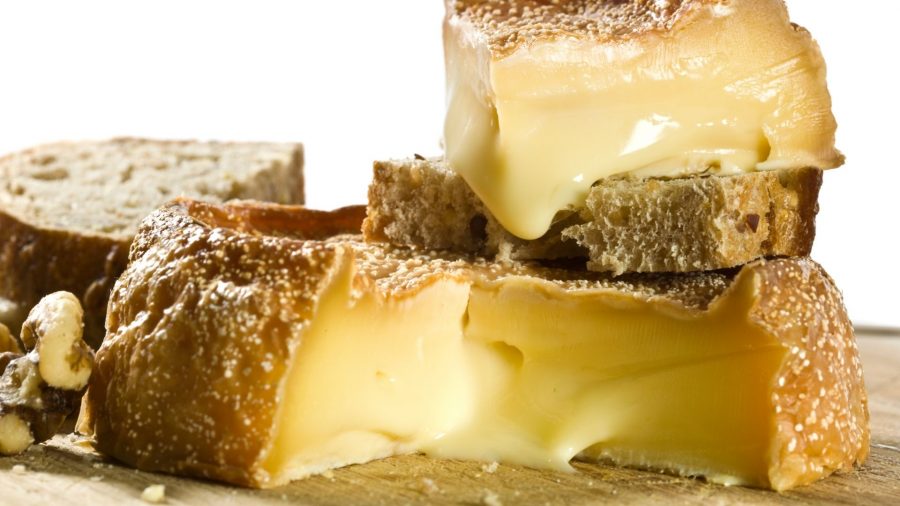 If you ask my mom, she'll tell you this list of French cheeses can't be published without the Fromage that we call 'époisses'. I think you'll never see me eat this kind of crusty soft French cheese because of how strong it is. We have quite a few kinds of cheeses like the époisses and the Munster that the puritans will call the best French cheese.
They're just too strong, and the smell sticks to your fingers and palate long after you've digested them. Still, if you really want to see what a real French cheese platter is, don't limit yourself. You should try everything that a culture has to offer, and then say if you like it or not. Who knows, you might fall in love with the époisses cheese!
11. Mimolette Cheese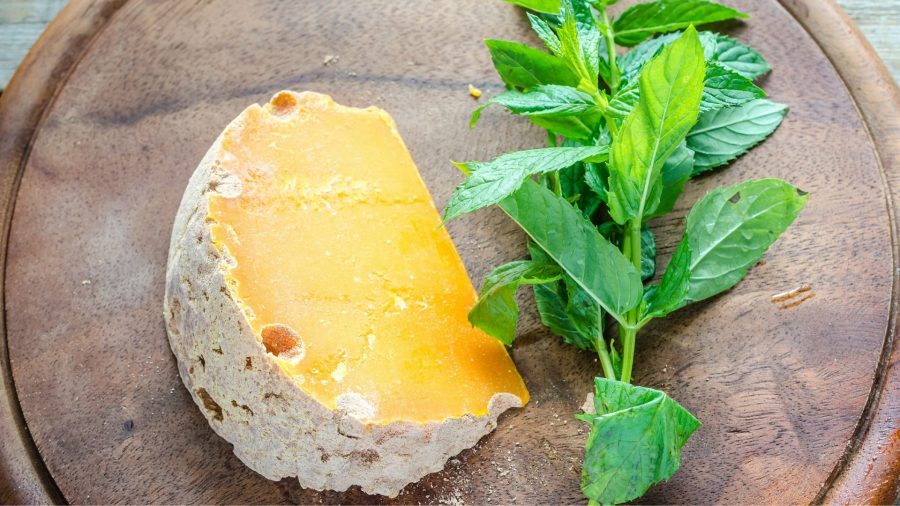 I thought I'd add more cheeses to this list because those two last ones also deserve a mention and the spotlight for a bit. The Mimolette is this orange-colored cheese from France that has a bit of taste, but not too much. As such, it's perfect on a French cheese board. You can elevate the taste with some dried fruits and nuts, and I personally drink grape juice as I usually eat the Mimolette cheese.
One of the cool facts about French cheese is that depending on the region, the cheeses have this influence from other cultures. For instance, the Mimolette cheese is more of a Northern France type of cheese and it definitely carries influences from Holland.
12. Chaource Cheese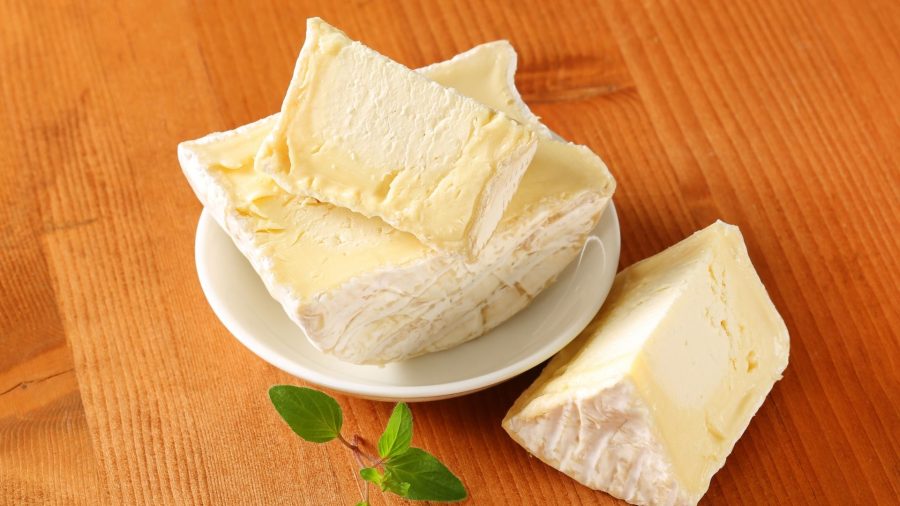 Le Fromage Chaource is my French word for cheese, and that's why I kept it for last. It doesn't help that I come from a city located not too far from Chaource, the town which has given its name to this absolutely perfect cheese. If you like a cheese that is not too strong with character, that crumbles down, and that you can spread and melt, well… This soft French cheese is the way to go.
The Chaource cheese is a definite favorite on our platters. We love it. That crust gives it a kick, with a melty matured part that's to die for, and a center that gives off more texture. I can't say much more than that. The Chaource cheese is just the one.
Wrapping up the 10 Best Types of French Cheese – Brie France Cheese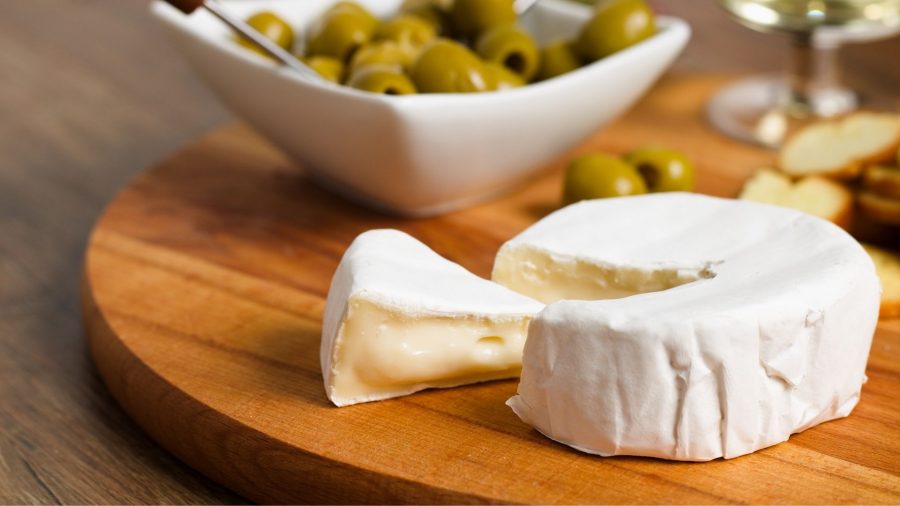 So there, you have the answer to the question "how many types of cheese are produced in France". You have French blue cheese and French brie cheese. You have the chaource and the Mimolette. I hope you've discovered one or two bits in terms of cheese that are now on your must-try list. I've put up various options that go from soft cheese to matured, aged goodness. Of course, the more mature the cheese, the stronger the taste so it's up to you to try and find out your own favorites.
The best French cheese board, in the end, is the one that matches your personality completely. If you want to discover more about chees types in different countries, make sure to check our list of Italian cheese as well! And now, I'd say, why not switch up the discovery process and get to know the most famous dishes in the United Kingdom? Also, for Hungarians, we have this article for French cheese in Hungarian too!
PIN IT: Your Go-To List of French Cheeses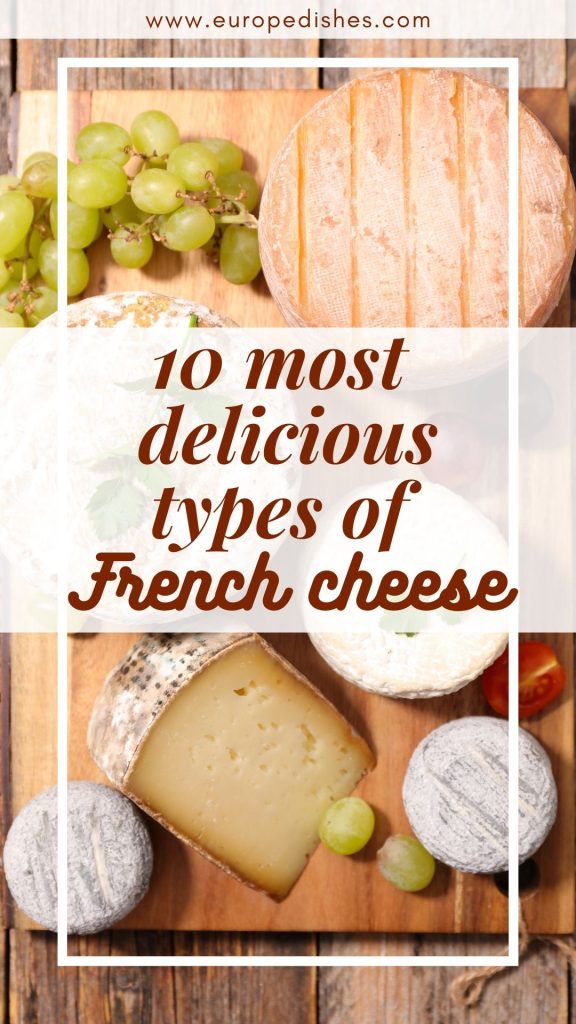 10 Most Delicious Types of French Cheese