Having grown up in France, I have an in-built familiarity with many popular French desserts. That's why making a cool French desserts list made sense for me today. Thanks to a native culture that loves good food and the finest desserts, I've grown up to be a real foodie over the years. Having a large variety of the very best in famous French desserts easily accessible to me is something I've been lucky to have for most of my life!
10 Best French desserts to try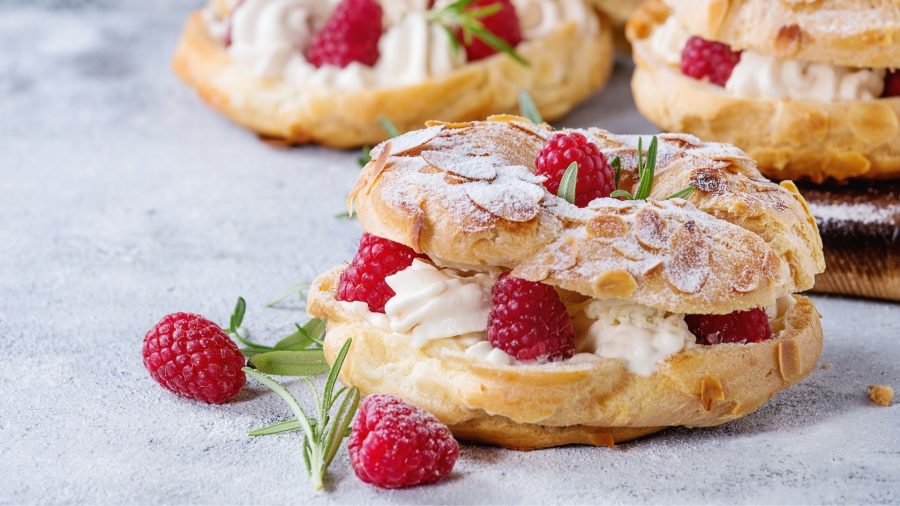 Where did famous French desserts begin? In 1270 Régnaut-Barbon made oubliés, a type of medieval confectionery making him the ancestor of traditional French desserts. They continued to evolve over the centuries and now you can find them everywhere. From classic to modern inventions and with so many to choose from, I've put together some of my recommendations.
I've begun with the traditional ones for you to start with, with some of the coolest French Christmas desserts. If you are planning on visiting France or looking out for them in the country you live in, here is my 10 best classic French desserts list. If you're visiting Paris, you might want to know which are the best restaurants, Michelin-starred restaurants, rooftop bars in Paris, street food, and even Asian restaurants. We also cover restaurants in Dijon, and more!
1. Traditional French Desserts: Éclair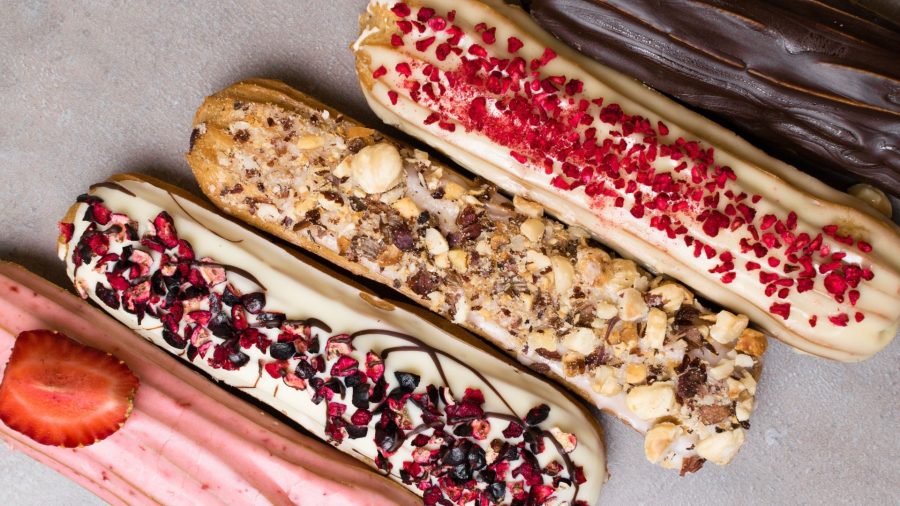 Let's start with one of the most classic French desserts, the éclair. If you haven't tried one before, you need to find yourself one. It's unlike any other dessert out there and a great place to start if you are looking for popular French desserts.
An éclair (pronounced "eh-clare"), is an airy pastry made with a particularly light dough called choux (pronounced "shoo"). The shape is typically oblong with rounded edges and is baked until it becomes crisp and hollow inside. It is then filled with cream and finished with chocolate icing along the top. There are also other variations with artsy éclairs that contain raspberry cream, vanilla cream, and coffee cream – that one is my favorite. Truly delicious and one is never enough, I promise.
2. Best French Desserts: Crème Brûlée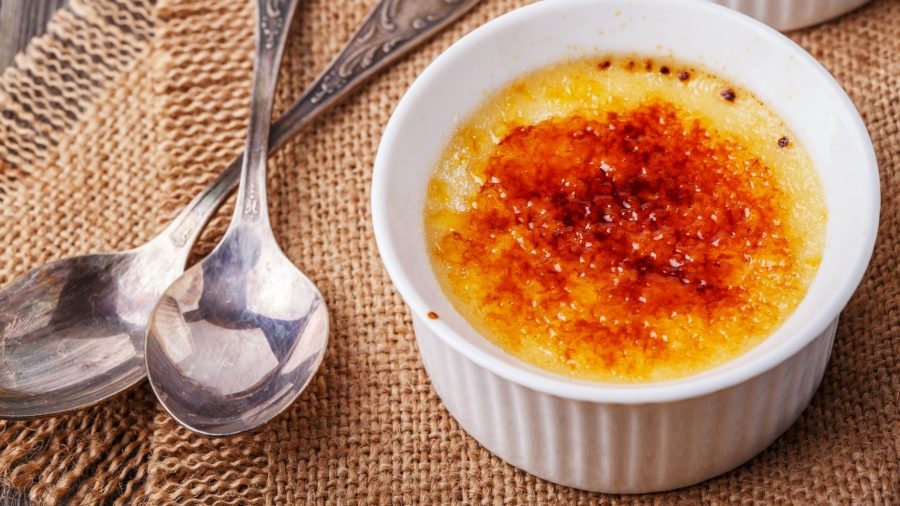 The most satisfying part about eating this figure of fancy French desserts is tapping the slightly burnt caramelized top with a teaspoon until it cracks. Underneath lies a smooth rich, creamy vanilla custard base made from egg yolk. The perfect serving is slightly warm at the top and cold at the bottom.
One of our traditional French desserts, the crème brulée is big on creamy and dreamy ingredients. I can't imagine anyone who wouldn't enjoy eating this decadent treat! It's a must-have on any French desserts list. This can also be a perfect dessert for dinner parties!
3. Paris-Brest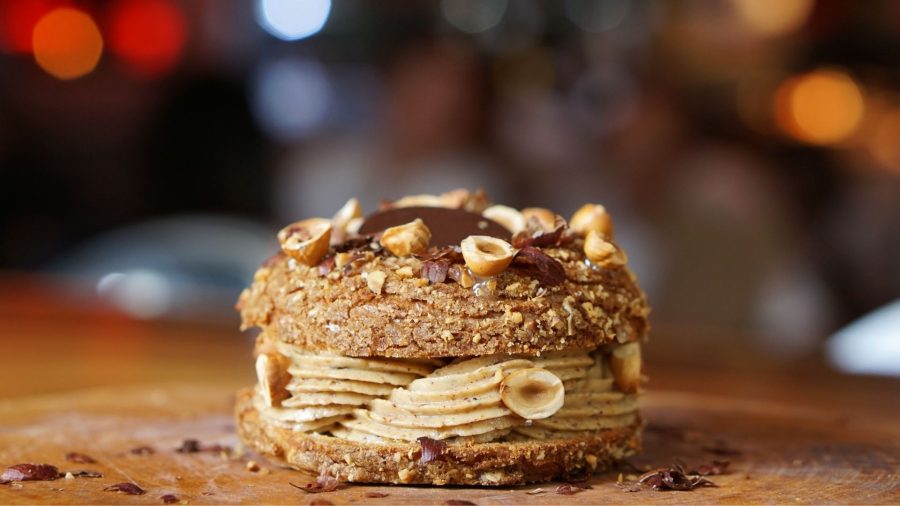 This wheel-shaped delight was created in 1910 making it one of the traditional French desserts. It was designed to commemorate the Paris-Brest-Paris bicycle race and was popular with riders due to its energy-inducing ingredients.
Doesn't it look better than a protein shake? Certainly the breakfast of champions! Its innovative shape inspired by the bicycle wheel is made of choux pastry and praline-flavored cream. Paris-Breast is definitely something you must try!
4. Best French Desserts: Crêpes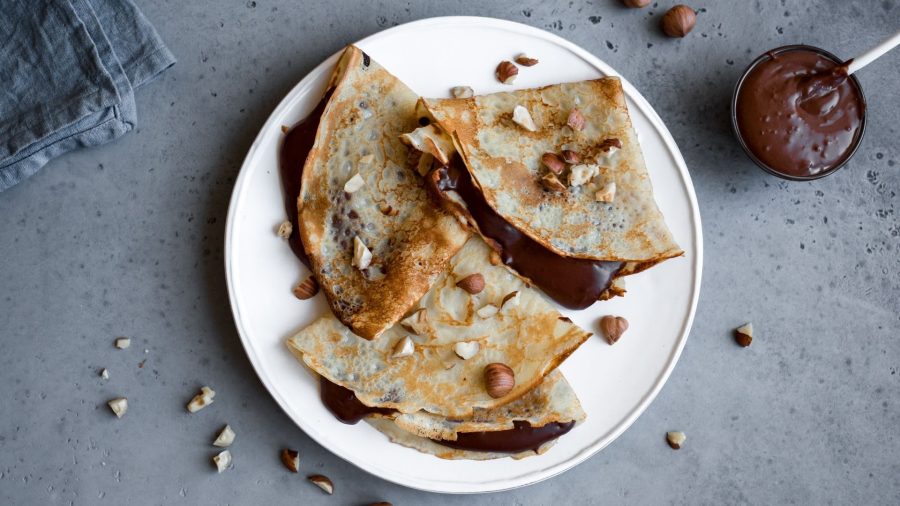 There are thousands of creperies (places selling crepes) in France earning them a spot on nearly every French desserts list. As a basic description, Crepes are delicate, thin pancakes. Hungarians have the same style of pancakes, only that they are not folding it, but rolling it up with jam or Nutella.
Locals don't tend to eat them plain, they are dusted with sugar and melted butter at the very least. Then comes jam, chocolate spread, or savory versions with cheese, ham, tuna, or eggs to name a few varieties. It's a humble staple of French cuisine that makes for really good comfort food due to its ability to deliver simple satisfaction.
5. Canelé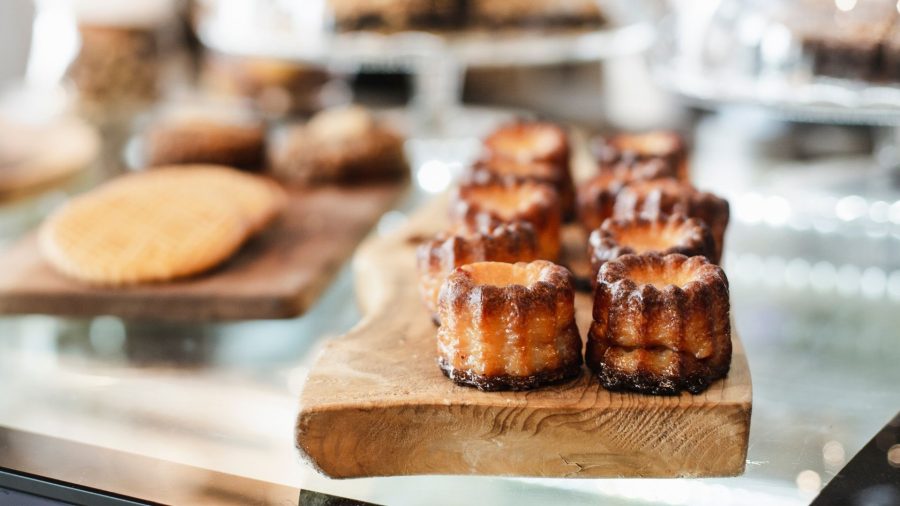 It may look small at approximately 5cm tall but don't let the size fool you for the amount of work that goes into making one of these famous French desserts originating from Bordeaux. The canelé is one of our most traditional French desserts.
Its unique flavour comes from rum, vanilla and caramelised sugar. Think of a rich moist custardy center packaged neatly into a thin outer glossy shell…mmm..and if you enjoy drinking coffee, this is the perfect accompaniment in my opinion.
6. French Dessert Names: Religieuse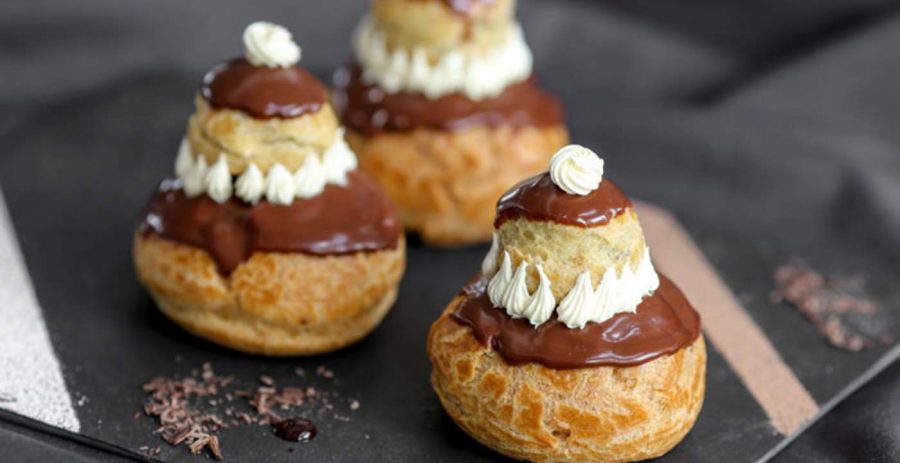 I've mentioned choux pastry a couple of times so as you have probably gathered, it's an important component in many popular French desserts. Religieuse is no exception and consists of two round choux pastries, one sitting on top of the other filled with creme patissiere in either chocolate or mocha flavours. Both cases are covered in a flavoured ganache (the same flavour as the filling) and held together with piped buttercream! It's a type of eclair taking on a different shape and form.
The name means "nun" which sounds quite funny today. The shape was inspired by the type of headgear worn by religious figures in the 1500s. Those ones exist now also in artistic variations with fruit and different types of cream. Basically, an éclair and a religieuse are the same desserts in a different shape so if you like one, you'll also love the other.
7. Best French Desserts: Mille-feuille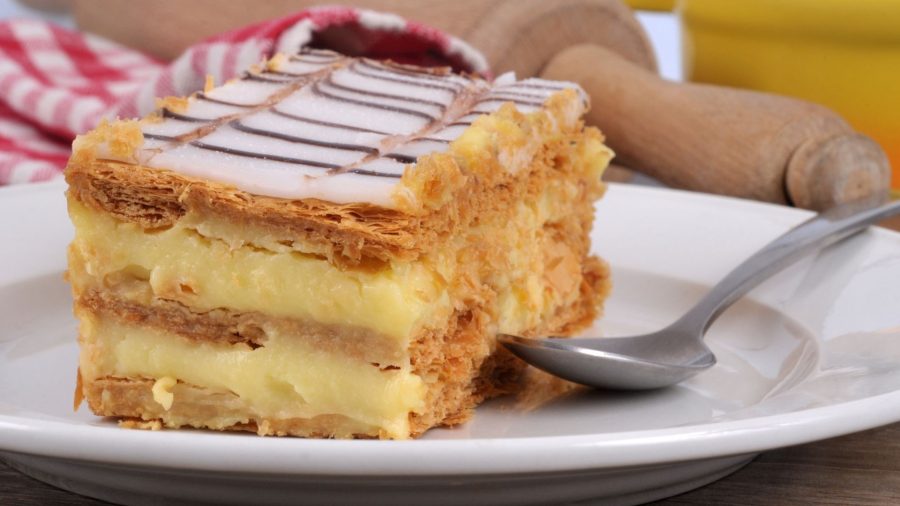 ​​An essential item amongst the list of classic French desserts, the mille-feuille comprises thin caramelized pastry layers contrasted with light vanilla cream. Its meaning is one thousand sheets, layers of leaves and you can see why when you examine it up close.
The puff pastry is incredibly thin and would probably break if you looked at it hard enough! Plenty of pastry cream holds 3 puffed sheets together and the whole structure deconstructs quickly once you take the first forkful. No wonder why it's one of the most famous French desserts.
8. French Dessert Names: Petit fours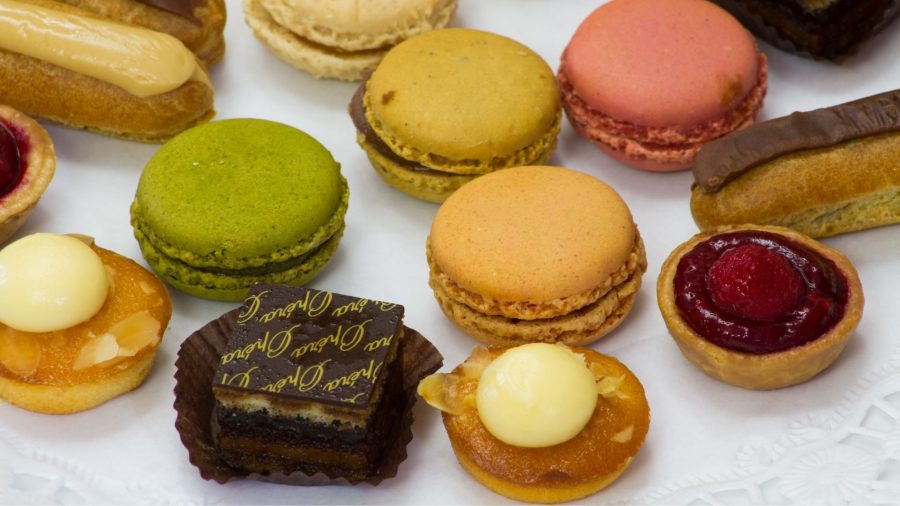 These are miniature sweets in the French desserts list and are either bite-size; Glaces (glazed cakes), Secs (biscuits) and Frais (pastries). Fancy French desserts without a doubt.
Often served as an assortment, selecting these from a menu is great when you can't make up your mind and want to try a few flavors at once. They're an elegant way to round off a good meal and are irresistible when displayed together.
9. French Christmas Desserts: Opera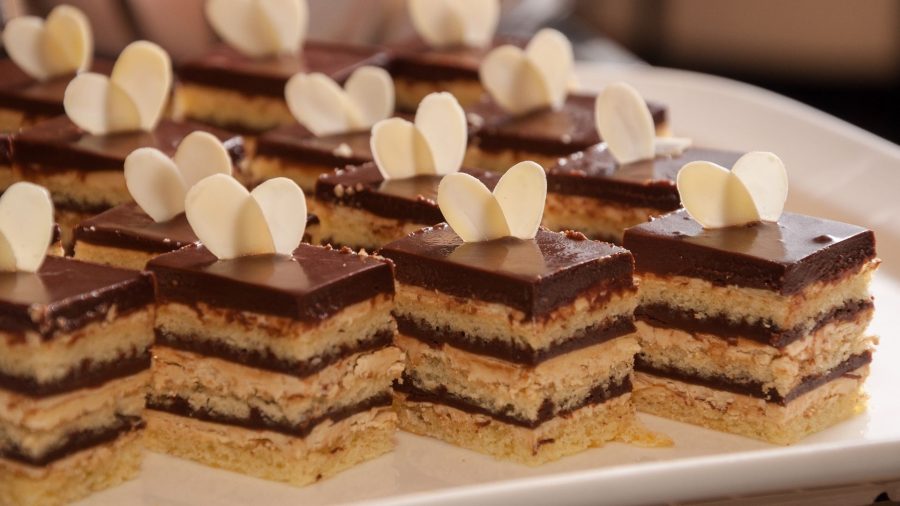 Fancy French desserts? Yes, please. Some flavors are perfect together such as this winning combination of nuts, chocolate, and espresso. There's something so classic about Opera, layers of Jaconde light almond sponge cake each soaked in coffee syrup, ganache and coffee buttercream finished with a chocolate glaze.
We have a lot of French chocolate desserts, but Opera is one that you really don't want to overlook. For the ultimate classic touch, it's not unusual to see its name written on the top of each slice with a touch of gold leaf. You don't need to be a baker to tell that a lot of patience and time goes into making one of these.
10. French Dessert Names: Tarte au citron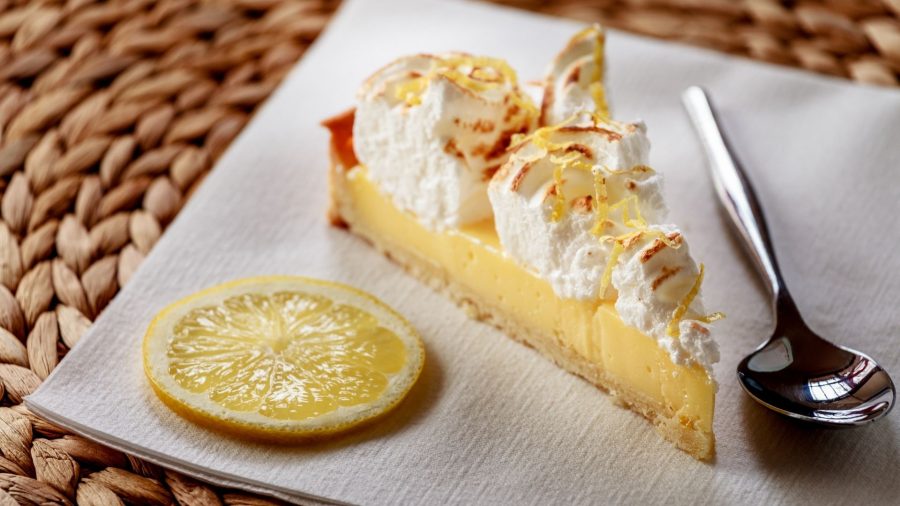 If you love lemon then this is one of the best fancy French desserts. Whereas all the above recommendations have been sweet, tarte au citron is the sour addition to a typical French desserts list.
With a crisp outer pastry shell and a thick lemon curd filling, this tart is a careful balance of tartness from the curd and subtle sweetness from the pastry and icing sugar dusted on top.
Wrapping up 10 Best French Desserts to Try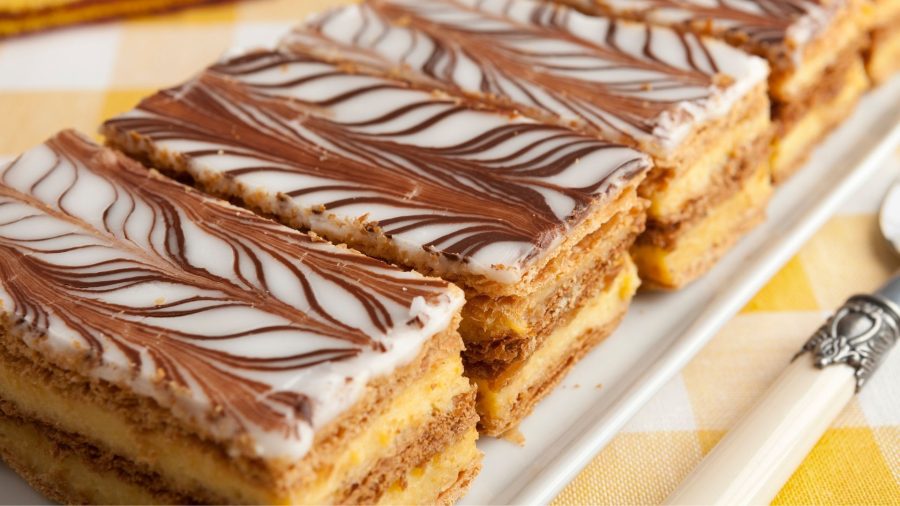 These are just some of the classic popular French desserts around and there are plenty more! As you can see they are a feast for the eyes as well as the tummy and it's no wonder they are so famous. Today, all over the world, there exist all the classic desserts as well as lots of amazing variations in flavour and shape.
Have fun trying all those cool desserts and perhaps build your own favourite French desserts list. If you want to see a bit more of the delicious French dishes that have made history, you know what to do! Also, make sure you check out how to make French Crepes too!
Pin It: 10 Best Classic French Desserts To Try