Paris street food is something of another level. As a French woman who lived in the city for four years before moving to London, I've had my fair share of all the Paris must eat street food. Of course, we have the usual sandwiches, burgers, and bagels. But the best food streets in Paris like the rue de Montorgueil or rue Rambuteau are filled with other amazing options.
Street food in France wasn't that big of a thing just ten years ago. People would make do with what foreigners call "weird French foods" like the frog legs and snails. But little by little, whether you were looking for Disneyland Paris street food or something in the center, we became able to find amazing quick bites in any Parisian district.
I've put together my own favorite foods – I know the city, and I know for sure these are all exquisite places for the best street food in France.
The Most Delicious Paris Street Food: My 10 Best Picks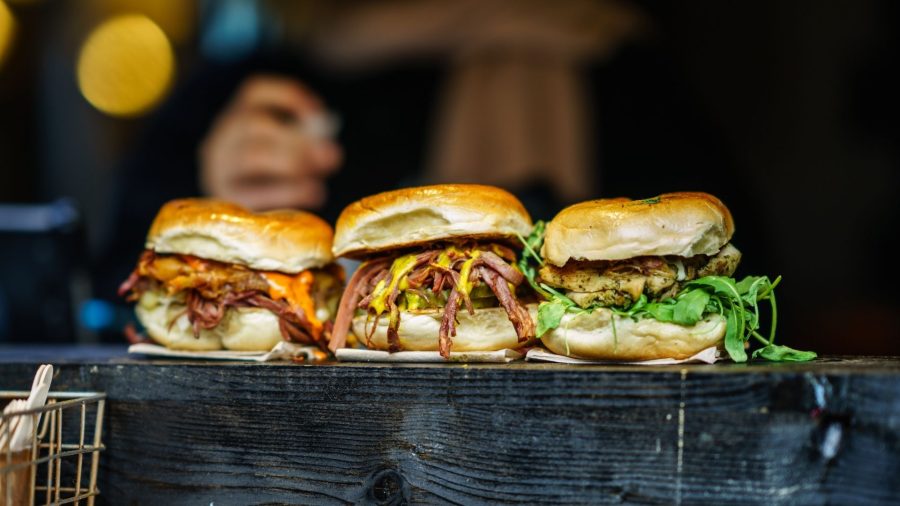 We're about to embark on an adventure to the best street food in the country. We'll discover together the best Disneyland Paris street food and restaurants in the center. When you travel to France, keep your eyes open and your fork at the ready.
I always feel it's best to be open-minded when looking to discover a new culture, especially in a country like France. As such, you can really really make the most out of all the goodness that the country has to offer. Indeed, it would really be a shame to wander the famous streets of Paris and be afraid to try all the wonderfully weird French foods that our cities have to offer.
If you're visiting Paris, you might want to know which are the best restaurants, Michelin-starred restaurants, rooftop bars in Paris, and even Asian restaurants. Check them out! Enough rambling – let's get on with all the amazing Paris street food, because this is unmissable, even if you spend only 24 hours in Paris!
1. Bagels at Bagelstein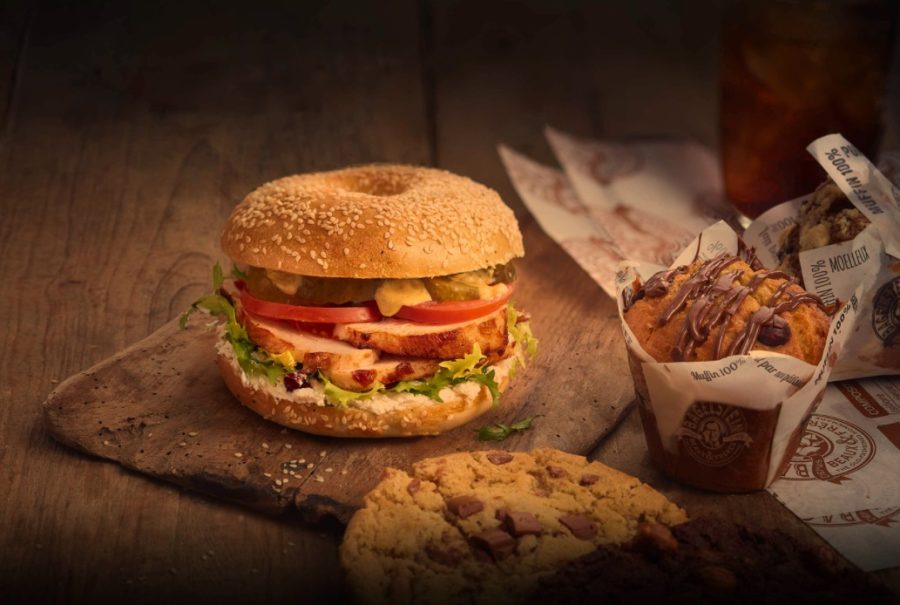 Out of all the best Paris street food, one of my favorites is definitely the bagels. There are quite a few places for bagels in the best food streets in Paris. However, my favorite place is called Bagelstein. I have never tasted bagels that soft and firm at the same time, and produce that tasty.
No other Paris must-eat street food even comes close to how amazing bagels and fries from Bagelstein are. I have to admit that one of my favorite items to order there is cheesecake. If you are a cheesecake lover, this is probably going to become your favorite dessert in Paris.
Alternatively, there is another bagel place that really deserves a mention. Located near the République metro station, Ari's Bagels offers countless options for the most decadent bagels in Paris.
2. French Sandwiches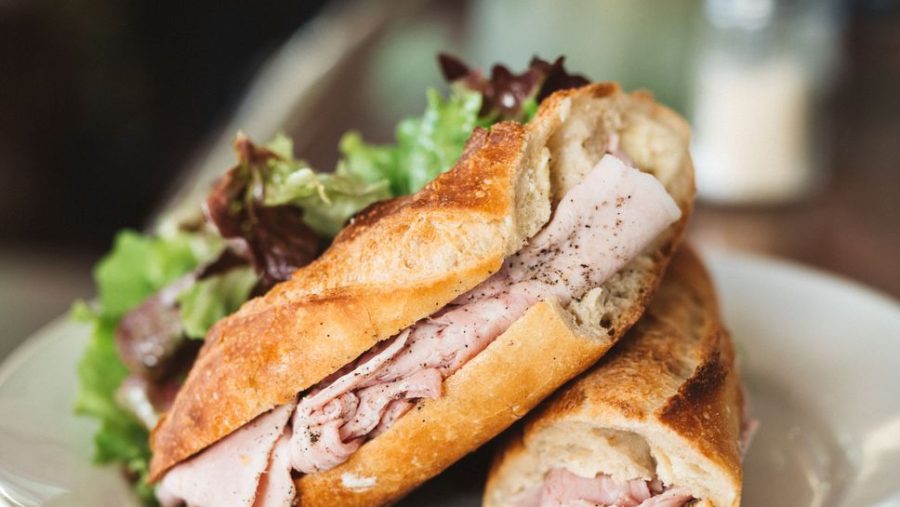 I could not mention any of the best food streets in Paris and not talk about our classic French sandwiches. This is far from being any of the weird French foods that foreigners talk about whenever they meet me.
Our sandwiches are one of the best lunch options. The most famous of all is the classic "jambon-beurre", which literally means ham and butter. When we go to work and only have 30 minutes to an hour for a lunch break, this classic sandwich is one of the staples for street food in France.
It's easy to make, easy to eat, and easy to elevate with just one or two other ingredients or sides. Usually, bakeries in Paris will offer menus with a drink, a sandwich, and a creamy, tasty French pastry.
The good thing is that you can find our sandwiches in any of the best streets in Paris. Then, all you have to do is sit down on a bench or eat it while you're walking around and discovering all the beautiful landmarks in Paris.
3. Crepes at La Crème de Paris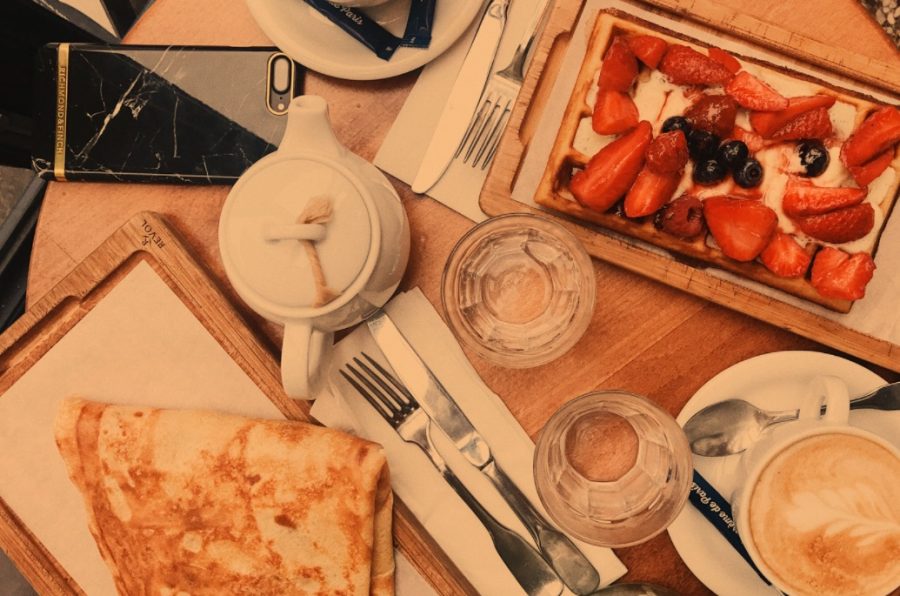 As far as Paris must eat street food goes, I would say crepe and waffles are a staple of the culture. My favorite place for this type of food is called La Crème de Paris. Located in the very center of Paris, La Crème de Paris works and reworks the famous crepe in a thick dough that reminds you of the old-school way of making the crepe.
There is almost always a queue in front of this shop. You can order their delicious crepes to go or to eat in. I would say my favorite one is the one with apple, caramel, and whipped cream. Sometimes, the best streets in the city to find amazing street food are not even the most famous ones. And honestly, when you go to La Crème de Paris, you'll understand what I mean.
La Crème de Paris Address: 4 Rue du Faubourg Montmartre, 75009 Paris
4. Obao Asian Street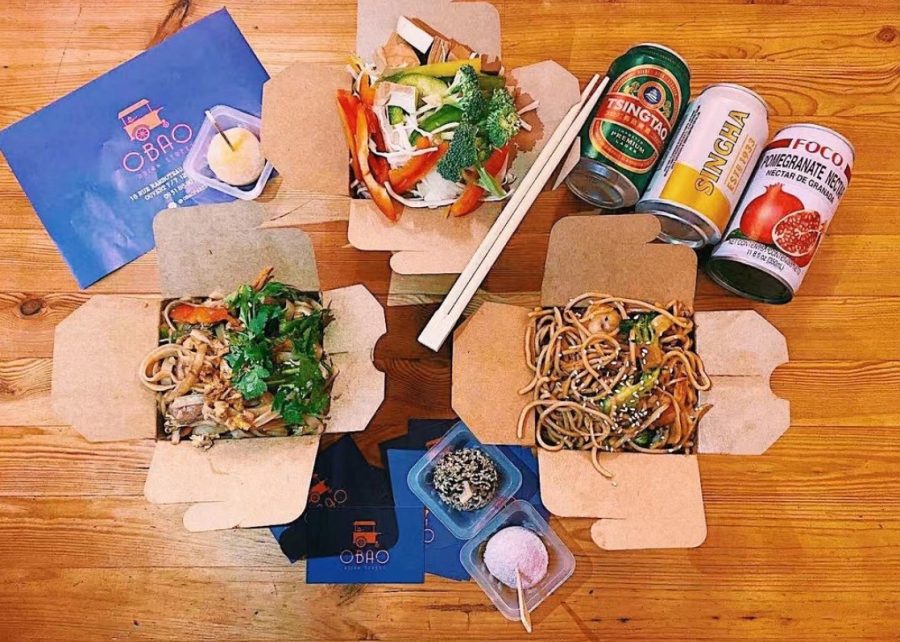 Could not talk about the best food streets in Paris without mentioning one of the most famous streets of all: rue Rambuteau. This one is filled with Paris street food, from Asian dishes to cheeses, and some of the coolest bakeries.
Obao Asian Street offers amazingly cooked wok food. There are even many vegans and vegetarian options for those of you who would like to avoid fish, eggs, and meat. The great location of this Paris must eat street food figure makes it easy to shop. You can hang out at Chatelet and the famous Centre Georges Pompidou and just enjoy the bustling sounds of the city.
The Disneyland Paris street food has nothing on this quick-bite joint. If you love pad thai or fried rice, you're definitely in for a treat.
Obao Asian Address: 18 rue Rambuteau, 75003 Paris
► Read: 10 Most Delicious Types of French Cheese To Try At Least Once In Your Life
5. Magna La Pizza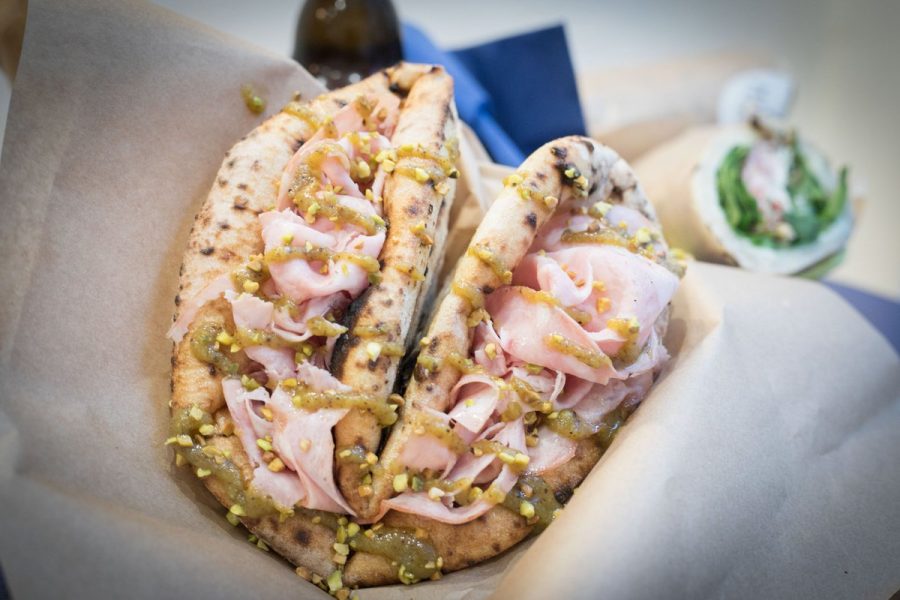 Magna La Pizza is one of the most in-vogue Paris street food joints at the moment. Even before I moved from Paris to London and from London to Rome, I was addicted to Italian restaurants. Especially the ones that offer the best Paris must eat street food options.
As I already said, just because you're wandering the famous streets of Paris doesn't mean you're going to find the best food. More often than not, all the little hidden joints around the capital offer much more taste, deliciousness, and culture than big names.
Magna La Pizza focuses on chewy, tasty pizza Napoletana. This type of food might be very much available in all of Paris, however, Magna La Pizza offers a little twist. And a little twist it is indeed, since their Pizza a portafoglio, one of their best-selling dishes, is a true art piece. The pizza is rolled up and folded as a solution to any quick Italian food cravings.
​​Magna La Pizza Street Food Address: 48 rue Notre-Dame de Lorette, 75009
6. Street Bangkok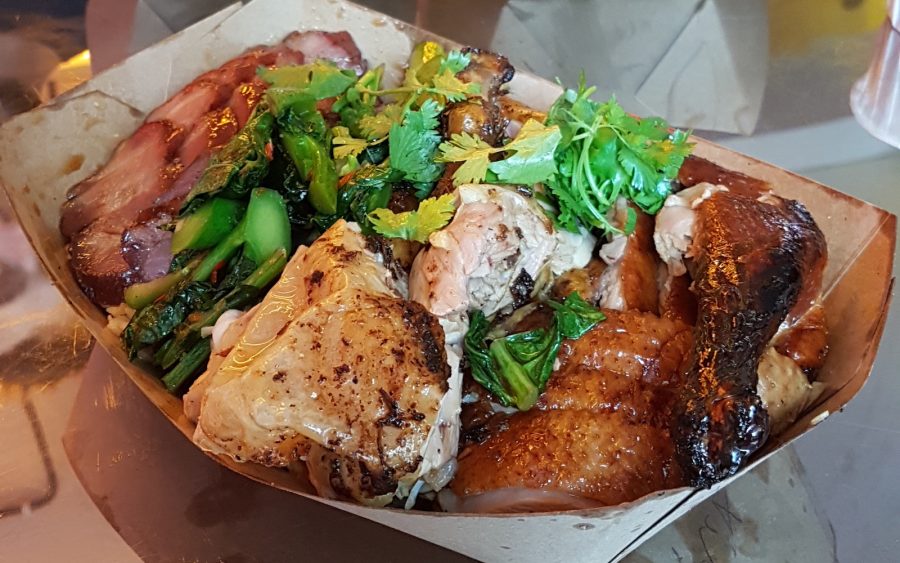 There is a lot of Asian inspiration in the best Parisian restaurants. Street Bangkok is at the moment one of the most sought-after quick bites places in the city.
There are eight Street Bangkok joints in the city with varying concepts. There's something really cool about this chain and its Southern Asian restaurants in Paris. The Thai Market makes grilled foods and works in front of you, the Roast Club makes amazing ducks, and the Fry Temple offers the best fried Asian dishes in the heart of Paris.
If you're tired of all the classic types of burgers, donuts, and cookies, Street Bangkok is definitely a place you want to visit. Their dishes are endgame.
Street Bangkok Canal Address: 3 Rue Eugène Varlin, 75010 Paris
7. Homer Lobster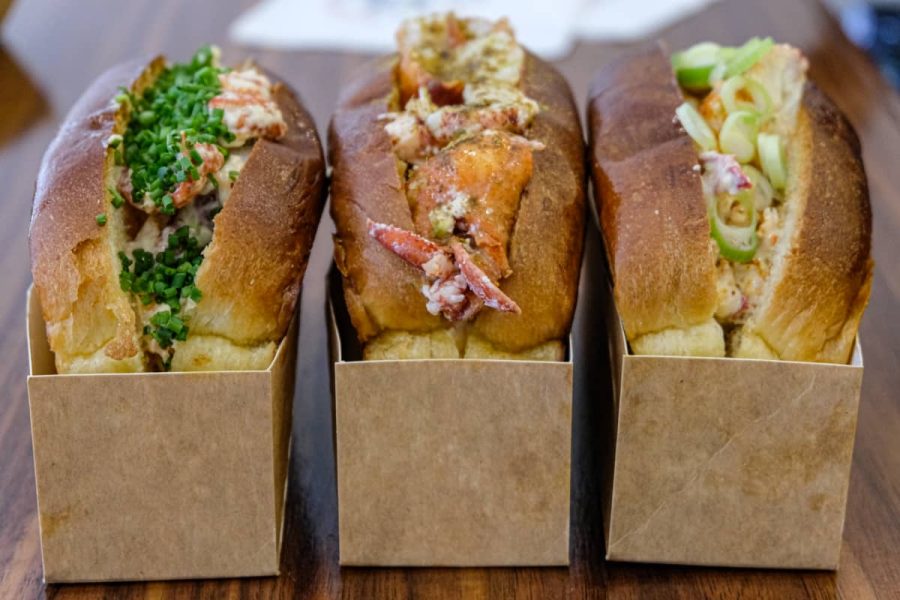 Homer Lobster is that kind of food joint that's absolutely unexpected. The first time I tried a lobster roll was actually in this restaurant located in the Marais district.
If you've never been to the Marais, then that's something that you should mark down for your next trip right now. There are the best falafels, the best Jewish food, and the coolest LGBT-friendly bars, restaurants, and shops in the Marais. Much like Soho in London, but with more culture and tradition.
Now let me tell you – a lobster roll is a must-try. That's a life-changing sandwich blended with the finest sauces and the tastiest lobster. At Homer Lobster, the sandwich is elevated to the status of luxury street food. Try it, and your tastebuds will never be the same.
Homer Lobster Paris Address: 21 rue Rambuteau, 75004 Paris
► Read: The Most Famous Dishes in France
8. Disneyland Paris Street Food: Cowboy Cookout Barbecue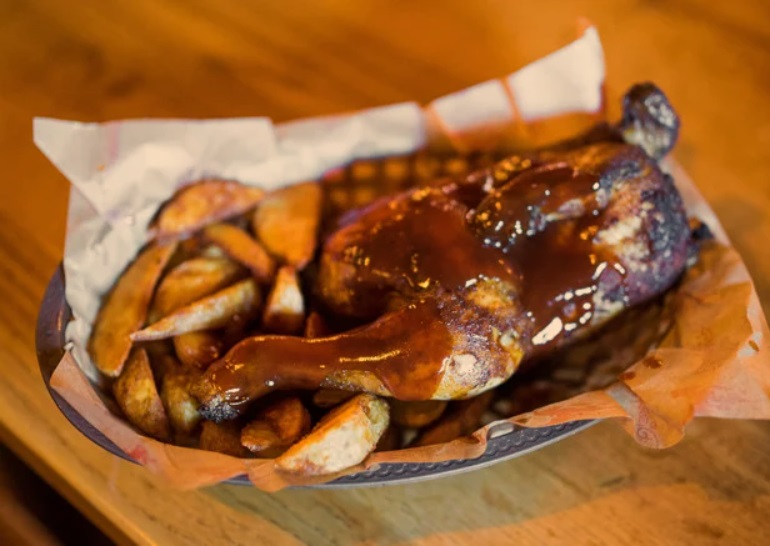 So we've talked about some amazing best food streets in Paris. However, this is something quite different. There is something very American to some of the dishes like the ones you can get at Cowboy Cookout Barbecue.
Disneyland Paris is not located in the very center of the city. Still, the park offers some really cool restaurants that just make you want to feel good, satisfied, and fulfilled.
I feel like one of the best options there is the grilled chicken and those outstanding grilled steaks. That's definitely a place for the real meat eater, although there are some dishes if you don't eat meat. But those grilled dishes… Ugh. Salivating.
9. King Marcel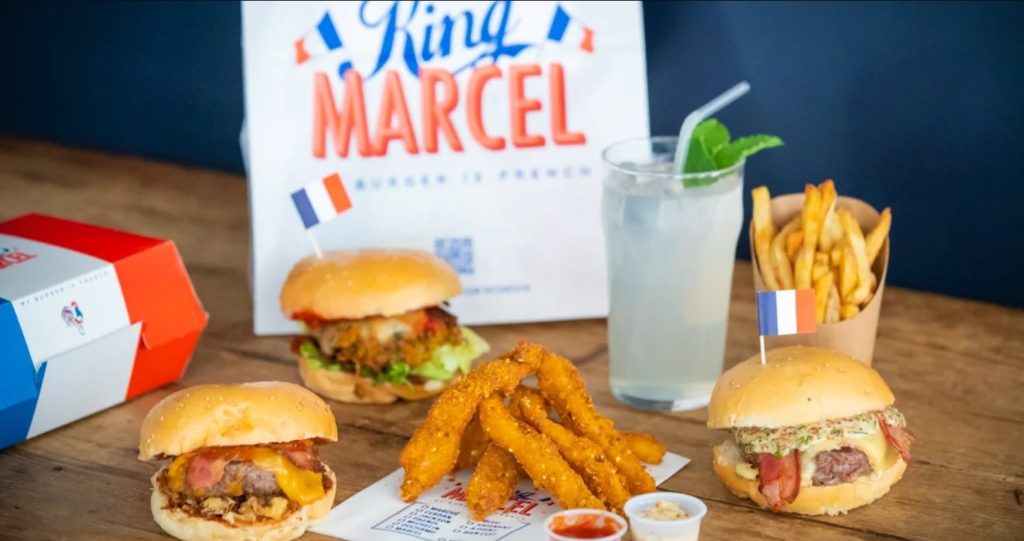 This list of the best foods in Paris would not be complete without King Marcel. When you're walking around the best streets in Paris around the Sacre Coeur, one of the best streets in Paris you can come across is the Rue Montmartre.
In there, you can get the most amazing burgers and crispiest fries you'll ever try in your life. There is not one person I have met who has tried this place and has not loved it.
I am a sucker for a great burger, and these are some juicy options with melted cheese and crunchy salad. The service is very fast, and the American-style burgers simply make you want to revise your diet. Just writing about this restaurant in Paris is making me very hungry at the moment.
King Marcel Burger Restaurant Paris Address: 166 rue Montmartre, 75002 Paris
10. Disneyland Paris Street Food: Cookie Kitchen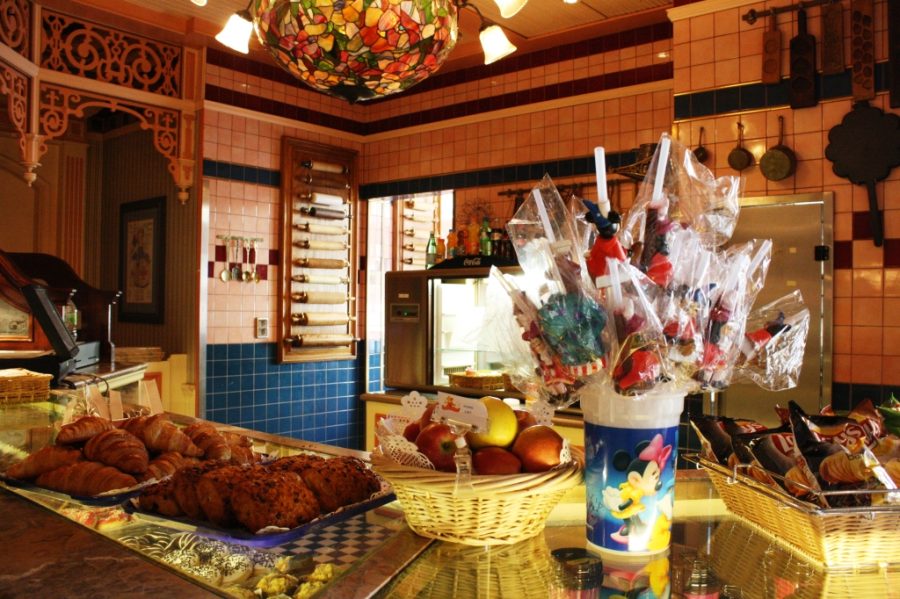 The last one on my list of the most amazing street food joints is Cookie Kitchen. A staple of the Disneyland Paris street food, Cookie Kitchen offers amazing American-inspired treats. Muffins, cookies, sweets, and pastries are all available in this joint.
When you are in between attractions at Disneyland, you sometimes end up craving some sugar. We all know that a day at Disneyland can be pretty tiring. I feel like even if you are far from the center of Paris, you should still be able to enjoy some great treats. The freshest cookies in the land? I think so.
The 10 Best Paris Street Food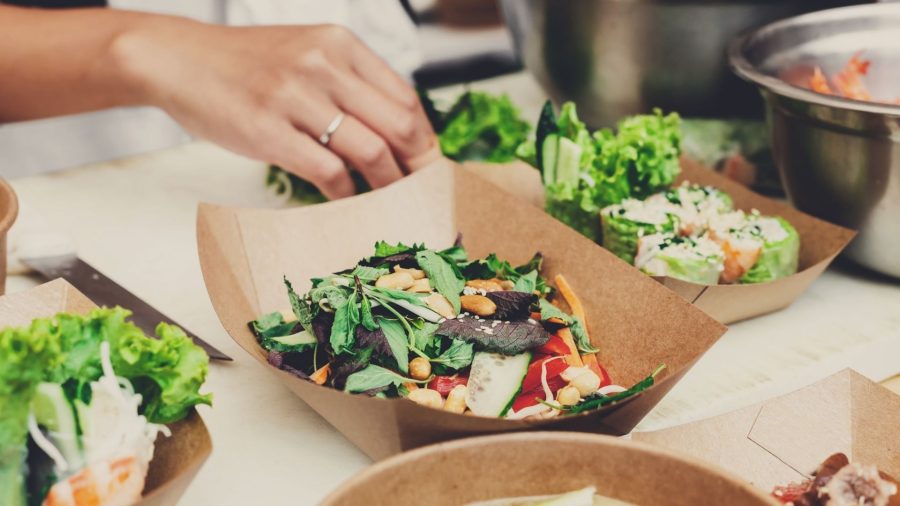 So there we have them, the best food streets in Paris and the greatest indulging goods. When you're visiting the city, street food is something you should absolutely try. We have so many different options and cultures and traditions that will make you feel fulfilled and satisfied in Paris.
Still, the ultimate Paris must eat street food in my opinion will always be the crepes. Oh, and of course, the amazing King Marcel burgers. The great thing is that you can eat in those amazing street food joints. That's more than you can say about other cities in the world where only takeaway is available.
However, I also really love taking my time when I am spending an intimate moment with a loved one in a restaurant. I am a big fan of Asian cuisine – that's why I've put together a guide to the best Asian restaurants in Paris for you. Check it out, and you might very well find your next favorite pho in Paris!
PIN IT: 10 Most Delicious Street Foods in Paris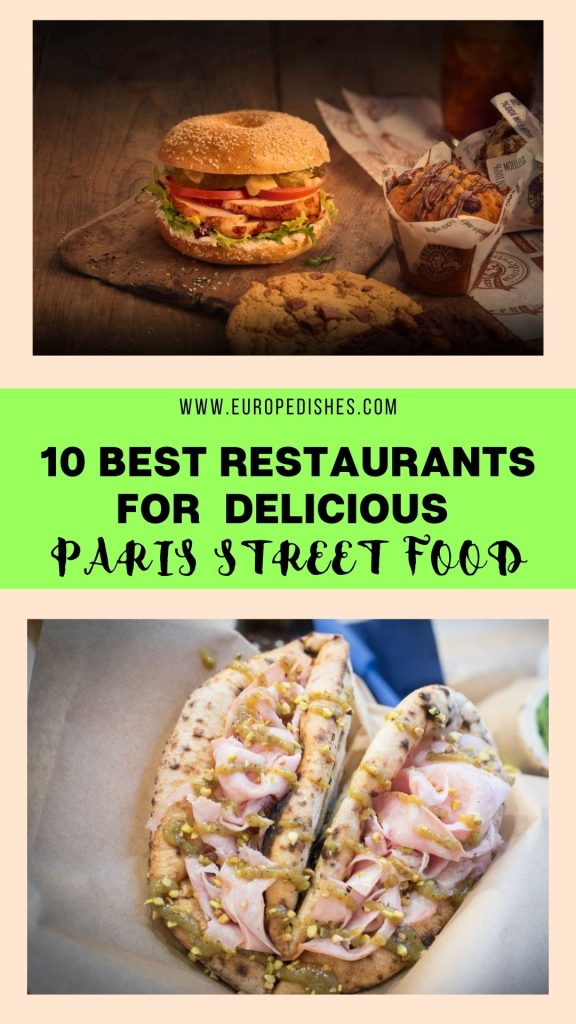 10 Best Street Food in Paris