Everyone heard about the famous Belgian chocolate, the classics of Belgian desserts. That is not the only authentic Belgian desserts out there. Belgium is full of interesting sweets and not your usual Belgian chocolate desserts. The dessert factory in Belgium has definitely surprised me with some of them. These sweets and desserts have very interesting names and they are intriguing to try out.
10 best sweets and desserts in Belgium
These authentic Belgian desserts are tasty and versatile. In case you are not the biggest fan of chocolate, you have quite a variety. Belgian dessert served with maple syrup is certainly a staple. Whoever has a sweet tooth will surely be satisfied once they have the best Belgium dessert.
We could not decide on which is our favorite from the list as all of them sound so promising. Let's dive in and learn about the 10 best sweets and desserts in Belgium.
1. Galettes Campinoises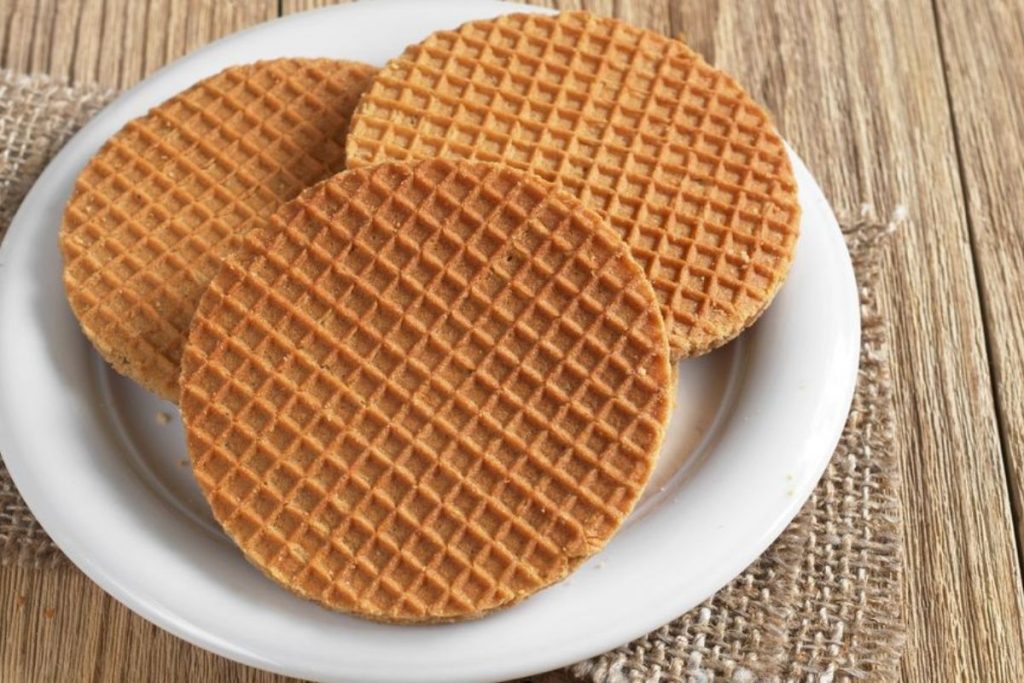 The very first of the Belgian desserts is called Galettes Campinoises or also Kempense Galetten. The name "galette" comes from the Norman word gale and it literally means "flat cake". As you can see, these are flat and they have a pattern on them. These flat cakes originally came from French desserts.
These galettes can be made so many different ways, with various different fillings. The Belgian one looks just like in the photo. The texture is hard and crunchy, however, once it starts melting in your mouth it becomes buttery.
We also recommend this Belgian dessert served with maple syrup as you can have it for breakfast but also as a snack. Sure, some might say this is too sweet for a breakfast, but some of us like just that. Would it make it the best Belgium dessert then?
2. La Dame Blanche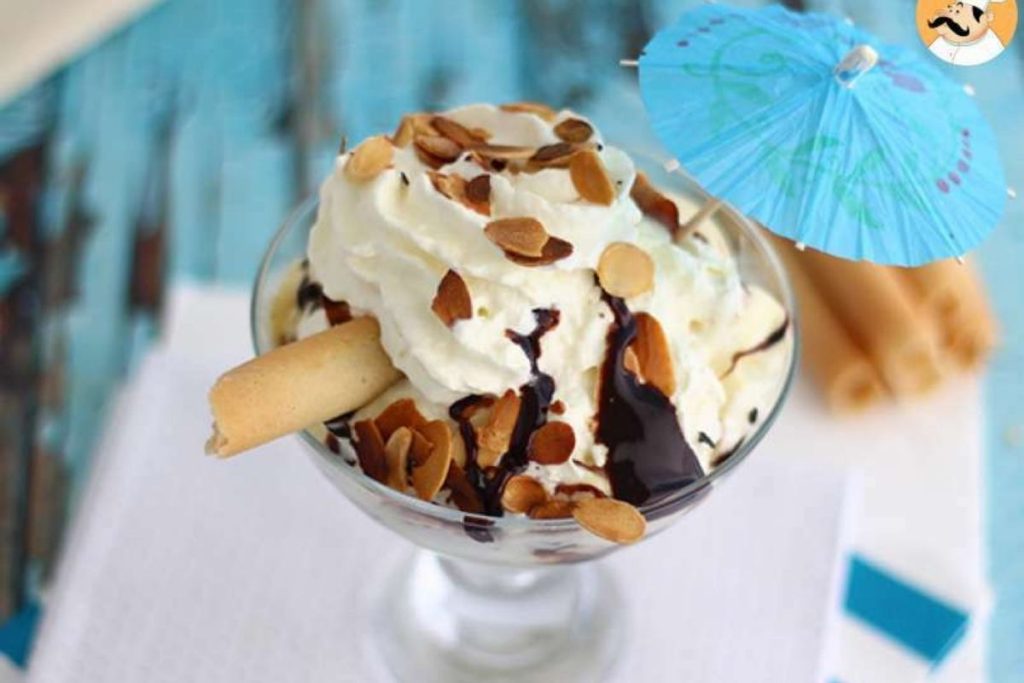 One of the authentic Belgian desserts couldn't be any more simple to put together. It only consists of vanilla ice cream, whipped cream, and molten chocolate. Despite it being so famous in Belgium and is considered among the best Belgium dessert, its origins are not so clear.
Because it has such simple ingredients, anyone could have come up with the idea. The story is that French chef Auguste Escoffier invented ice cream desserts around 1825. This was to honor the opera La Dame Blanche, also known as "The White Lady". The name definitely suits the dessert considering how it is made of vanilla ice cream and covered in whipped cream.
But this was in France, not Belgium. Of course, Paris is very close to the capital of Belgium, Brussels, which makes it easy for it to travel fast (not the dessert itself, of course, but rather the idea). You will also find desserts named "Coupe Dänemark" which would suggest that it originates from Denmark. Regardless of where it came from, today Dame Blanche is considered one of the best Belgian desserts.
3. Stofé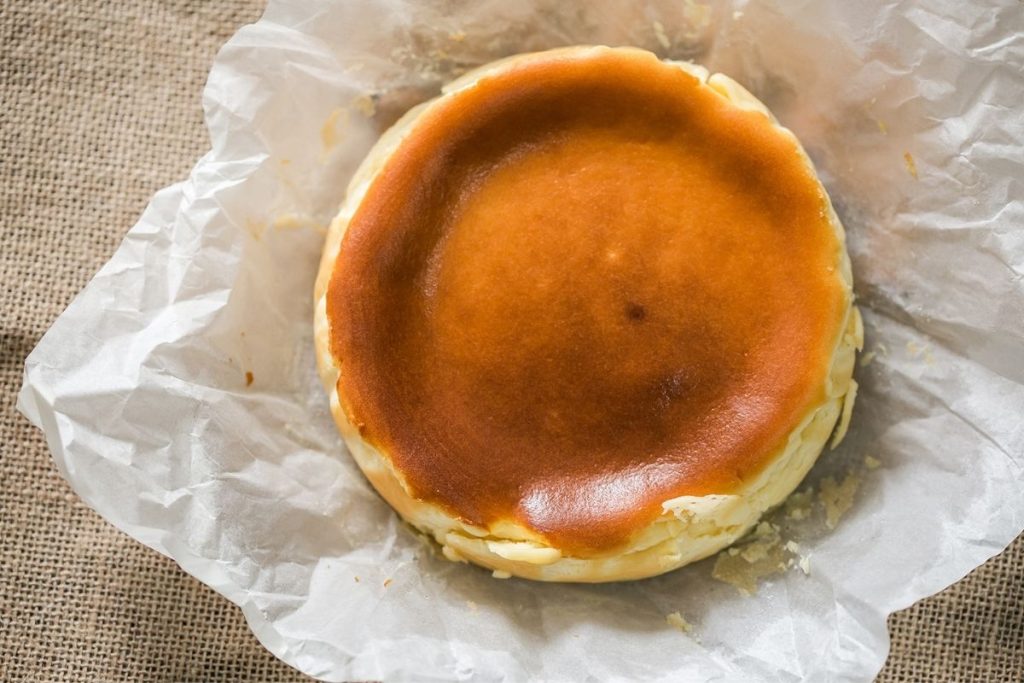 Sometimes I look at food and it doesn't speak to me. These desserts really look confusing and you don't know what to make of them. Stofé, one of the authentic Belgian desserts is a sweet cheesecake. Originating from the city of Wavre.
The meaning of "stofé" is Walloon for cottage cheese. This dessert is not just made of cheese, it also contains meringue and almonds to make it sweet and bitter. I have seen larger and smaller sizes, once you blend the cheese with the rest of the ingredients it becomes one of the tasty Belgian desserts that everyone should have once in their lifetime.
Some of the variations also contain apples. The mixture of cheese, almonds, and meringue is poured over sliced apples. This is one of the desserts from dessert factory Belgium that are not overly sweet with chocolate. Would you give it a go?
4. Couque de Dinant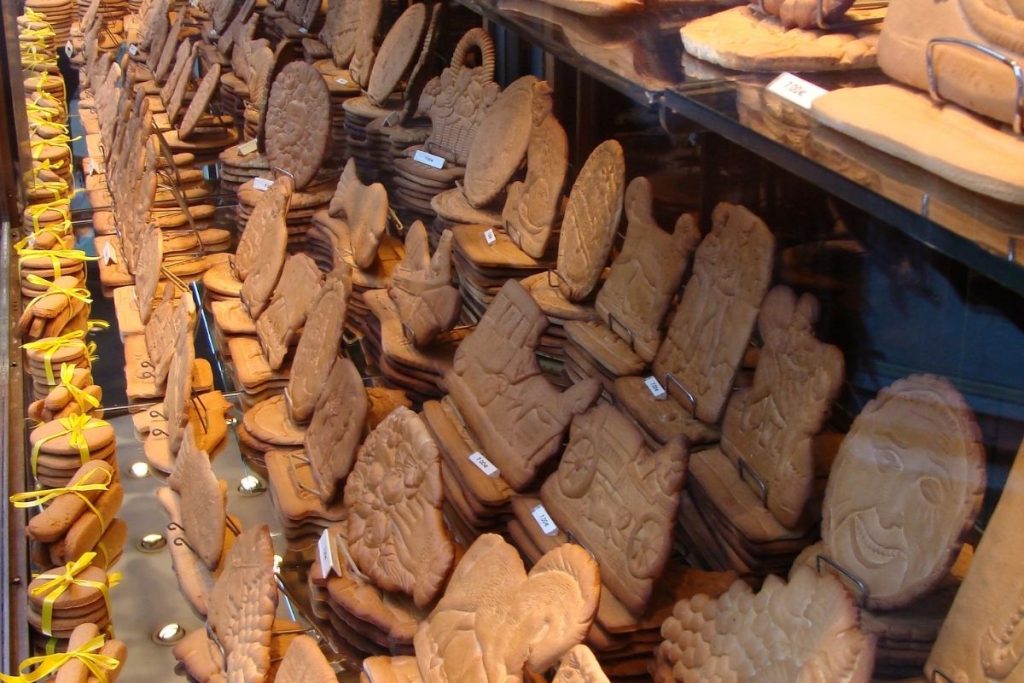 Here we have another one of the Belgian desserts and authentic Belgian desserts called Couque de Dinant. The desserts that received this name as it is originating from Dinant in Wallonia. It only has two ingredients which are wheat flour and honey.
According to one legend, the reason why it only has two ingredients is due to a siege in 1466 that Dinant went under. Why is it such a hard sweet biscuit? Well, the dough is cooked at 300°C for 15 minutes which makes the honey caramelize. The cool thing about this is that Couque de Dinant comes in all shapes and forms.
Some of the designs are flowers, animals, and landscapes. Because they are really sturdy, you can even use them as Christmas ornaments! Dinant residents actually give the cookies to children as it will make their gums stronger. If you have sensitive teeth then we'd recommend just breaking down a small chunk and slowly eating that.
5. Mattentaart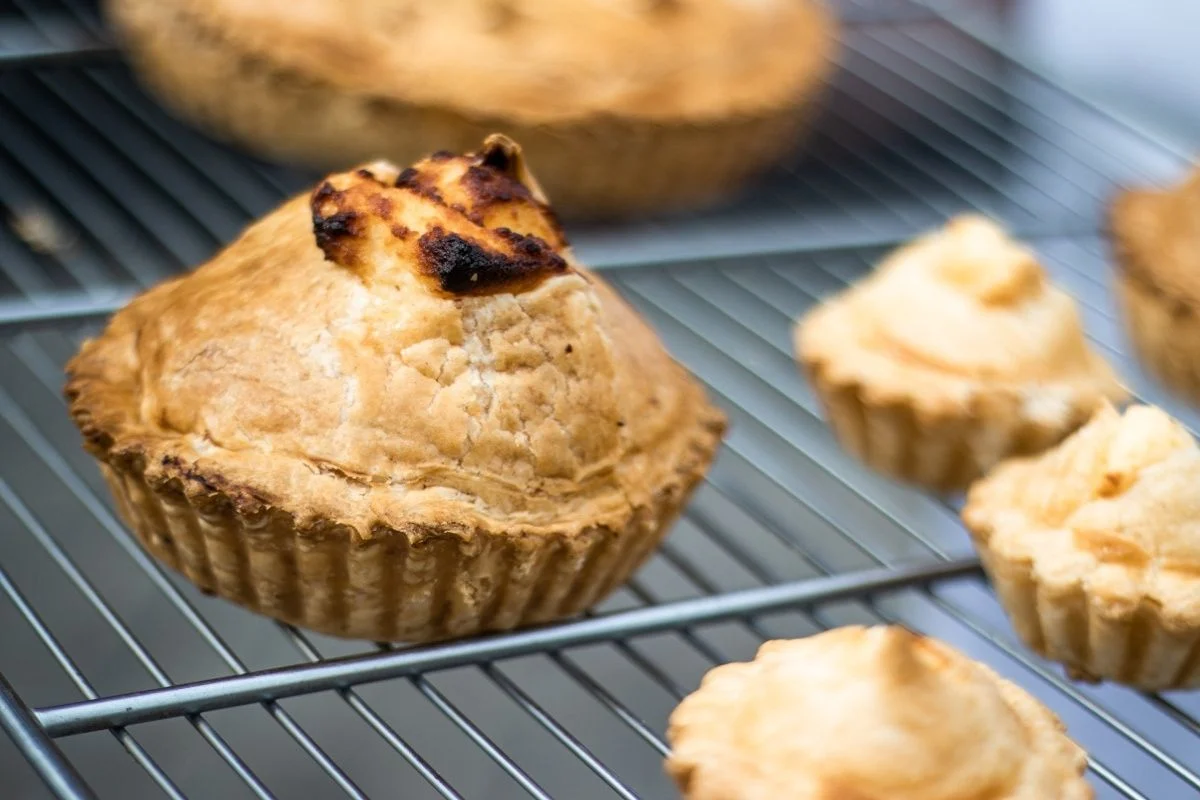 These small, round and sweet puff pastry cakes are called Mattentaart. They are filled with light cheese, one is named mattenbrij or curd cheese. A fun fact about this best Belgium dessert is that it's a specialty of the city Geraardsbergen and they received the Protected GEograpgical Indication in 2006.
What does this mean then for the dessert? Mattentaart can only be made either in the city or the nearby municipality of Lierde. This little cake looks delicious and if you like desserts with cheese then it's definitely one for you.
Matten means coagulated or curdled milk and the quality is determined by the quality of the milk. It does take a little bit of time to make, however, the results will be delicious. There is a list of ingredients, such as pastry, milk, buttermilk, almonds, baking powder, almond extract, sugar, and butter. In case you want to taste authentic dessert, then visit Geraardsbergen!
6. Cuberdon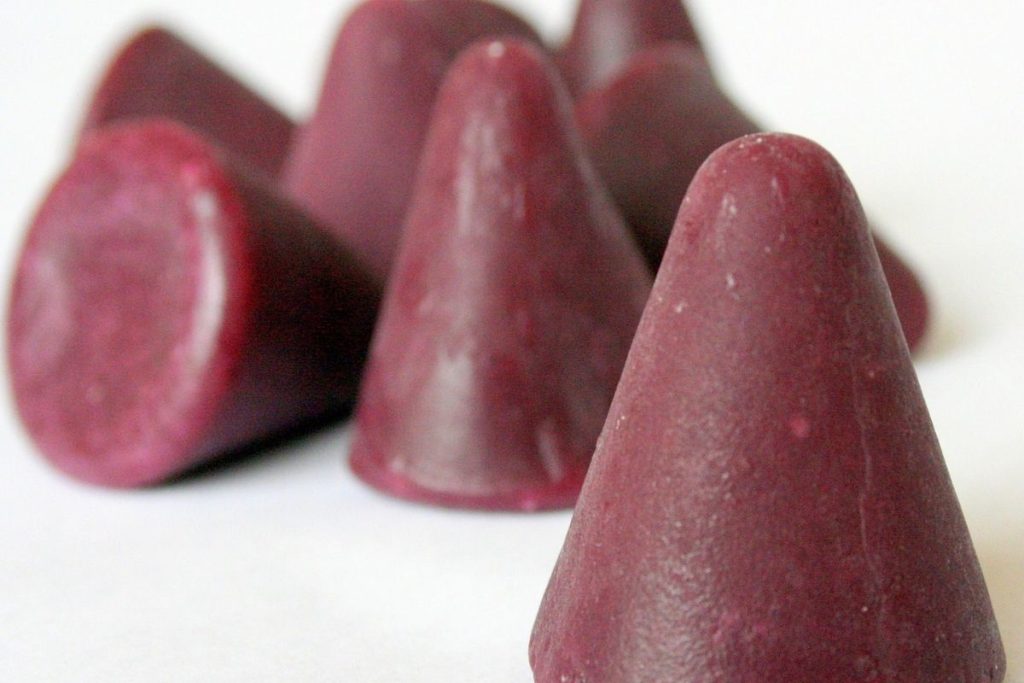 We have been loving these Belgian desserts so far, each of them is unique and delicious. The nest best Belgium dessert is the Cuberdon. Why is this so special? It's a delicacy popular in Ghent. These candies are cone-shaped and quite sweet. Originally made with gum arabic candy crust and the filling is raspberry-flavored.
Even the size is usually the same, about 2.5 centimeters and 10 to 18 grams, not that anyone would measure them separately. The outside should be a bit harder and the inside soft and gelatinous. What about the origins? There are two hypotheses about where the Cuberdon actually came from.
One of them is that a clergy member living in Bruges created it. The other origin is more interesting. De Vynck, a pharmacist in Ghent might have discovered it by chance in 1873. In those times, many drugs came in the form of syrup. The pharmacist was examining a failed preparation and found the formed to have a crust while the inside was still liquid. What a great idea to create candy!
7. Kletskopje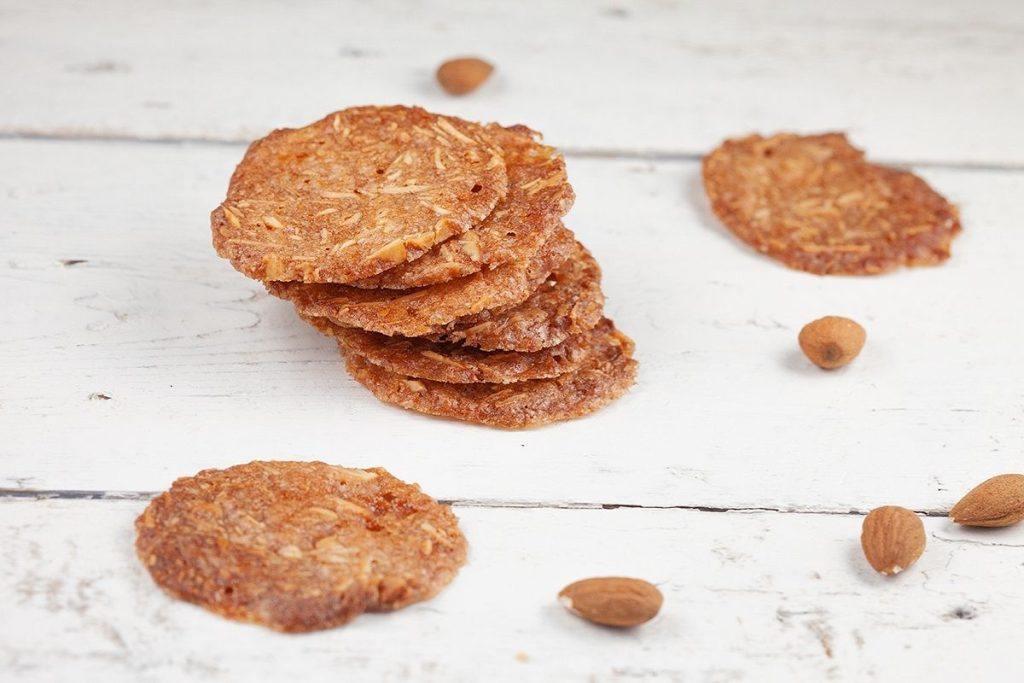 Another one of the authentic Belgian desserts is called kletskopje, a Belgian biscuit. These biscuits are very thin and crunchy and they are usually prepared with almonds or peanuts. Other variations are also made by rolling it up and filling it with whipped cream or ice cream.
I love anything with almonds or peanuts, especially when they are baked. If ice cream is involved, then even better. The name Kletskop originates from Flemish and it means "bald head". Sounds about right no?
There is another name, kletsen which is a Flemish verb it means 'to smack'. These are very creative names. You should flatten the pile with a wet spoon before you put it in the oven, or in other terms, you should smack them on the head.
8. Tarte au Maton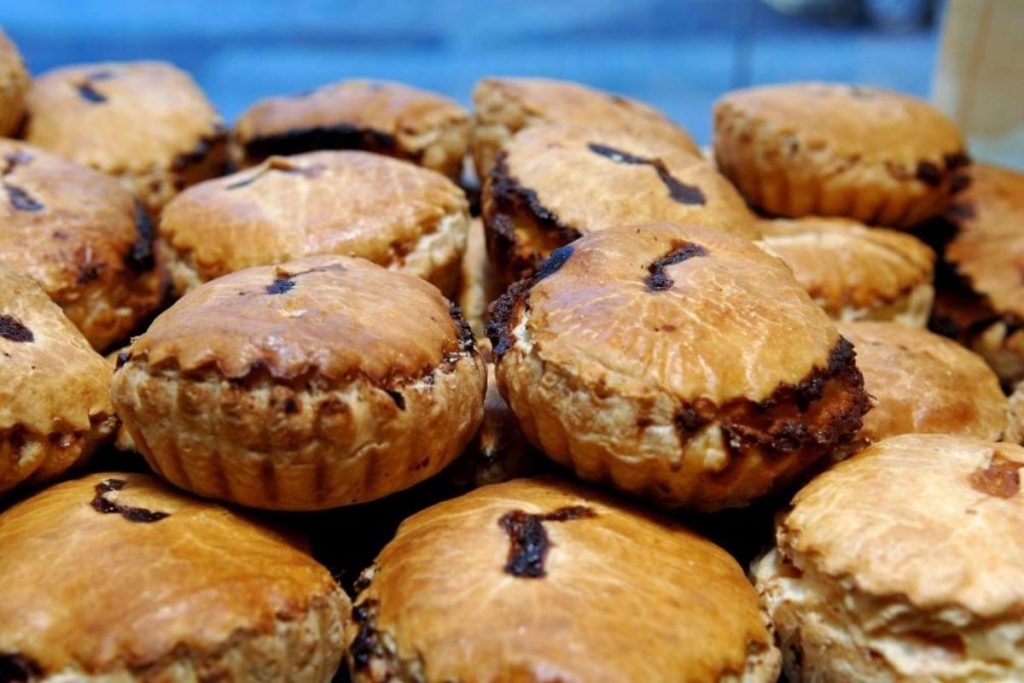 This little dessert is one of the popular Belgian desserts and it's a specialty in the region of Grammont. Maton is also a sort of cheese, a curd obtained by cooking whole milk then sugar and eggs are added to it. The name "Tarte au maton de Grammont" is also protected by the European Comissiong since 2007.
This might seem very similar to Mattentaart, however, they are made in two separate territories and they are both protected geographically. The tart also comes in different forms, but mostly they make it look like a cupcake. The inside is soft and the outsides are a bit crunchy. We have two more of the best Belgium desserts, let's see them.
9. Belgian Waffles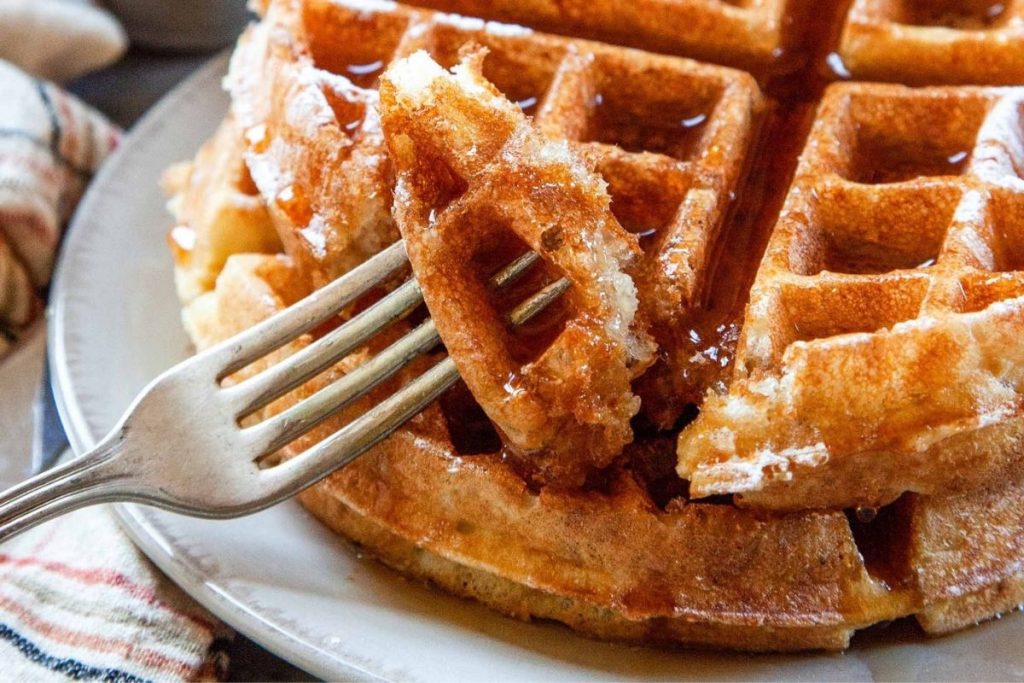 One of the delicacies in the dessert factory Belgium is the Belgian Waffles. A very famous Belgian dessert served with maple syrup, this is a classic all over the world. The difference between Belgian and American waffles is that with the Belgian ones the batter is lighter, the squares larger, and the pockets deeper.
This is a breakfast staple too, despite being sweet. Some of us just like sweet things in the morning. You can top it off with chocolate, syrup, butter, whipped cream, or anything you like. The first waffle was showcased in 1958 and introduces to the United States by a Belgian Walter Cleyman.
The waffles were also introduced by Maurice Vermesh. The waffles in the states were served with whipped cream and strawberries and they were sold for a dollar. Now, these waffles can be found anywhere and you can make them in your household too.
10. Liers Vlaaike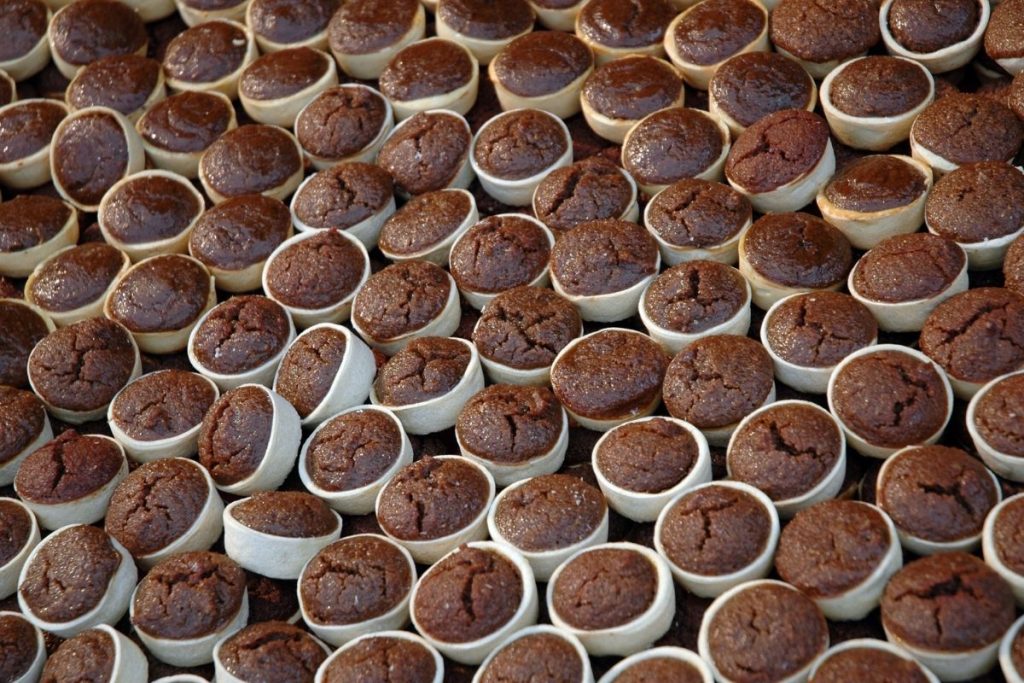 We arrived at the last of the authentic Belgian desserts which is also one of the very interesting and popular Belgian desserts. The Liers Vlaaike are not just sweet, they are also a bit spicy. Tart-shaped filled pastry is prepared in the Flemish town of Lier. Hence where the name comes from and why it is the best Belgium dessert as well.
This dessert consists of a thin crust filled with a creamy puree. The shortbread is usually unsweetened, however, the filling consists of breadcrumbs, candy syrup, milk, and flour. The spicy flavor vlaaike tarts usually have a combination of spices such as cinnamon, cloves, nutmeg, and coriander. The recipe is believed to have survived for the past 300 years and this makes Liers Vlaaike one of the oldest baked goods.
The best Belgian desserts and sweets – Conclusion
There we have the 10 best Belgian desserts and sweets. These Belgian desserts are sweet and savory, they have variety. The best Belgium dessert might be waffles as they are known worldwide. The Belgian chocolate desserts are also very good, however, everyone is familiar with them, so we wanted to bring different types of authentic Belgian desserts.
Which one of these Belgian desserts have you tried so far? The dessert factory Belgium must be successful as these sweets are most famous and loved by people around Europe and even the rest of the world. If you are ever in Belgium, which ones are you going to buy? Let us know in the comments. If you would like to see desserts from a different country, please also let us know.
PIN IT: 10 best sweets and desserts in Belgium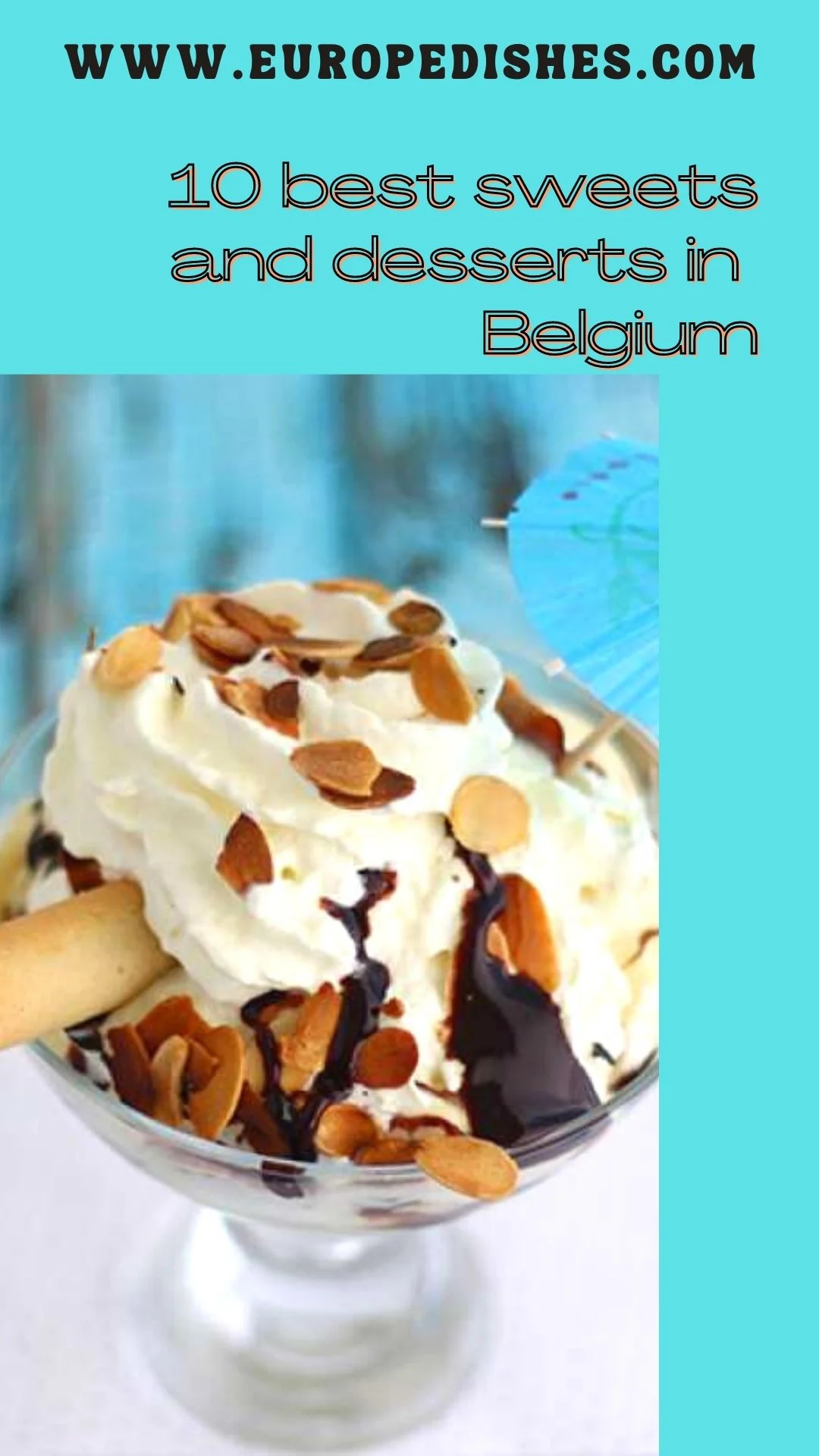 10 best sweets and desserts in Belgium